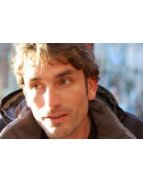 Member
Details
Languages:
English, French, Portuguese, Spanish
Sectors:
Environment & NRM, Monitoring & Evaluation, Urban Development, Civil Engineering, Mapping & Cadastre, Information & Communication Technology, Architecture
Address:
Porto Alegre, Rio Grande do Sul, Brazil
Cellphone:
+55-51991869343
About
Social and Urban Infrastructure expert with almost 20 years of experience in development projects with solid experience on environmental and energy efficiency. Significant experience with planning and programming infrastructure projects, specially on education and TVET sectors. Solid skills and experience in procurement (including green procurement, architectural competitions) and services/goods/works contracts' management.