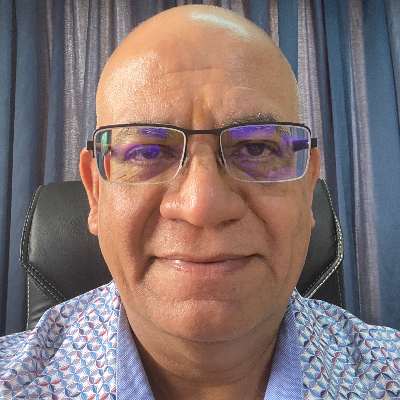 Member
Details
Languages:
English, Hindi, Marathi
Sectors:
Health, Humanitarian Aid & Emergency, Social Development, Fundraising, Water & Sanitation, Programme & Resource Management
Address:
3/16, Vikram Vihar Lajpat Nagar – IV New Delhi – 110024 India (Permanent)
Cellphone:
+91-9811604867
About
I design, implement, and manage community health programs with a focus on achieving targets with high quality and low cost. My knowledge, technical expertise, and three decades' experience in infectious diseases, mental health, data analysis, research, and capacity building enable me to deliver high impact programs.

Experts in the field appreciate my ability to work deftly in complex environments and provide innovative, practical, and scalable solutions. I am comfortable working with civil society, governments, as well as the private sector. My ability to collaborate, navigate multiple stakeholders, manage risks, and prevent fraud, has earned me respect amongst donors, implementers, and beneficiaries.