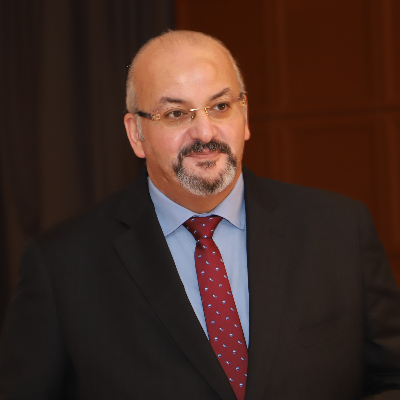 Member
Details
Languages:
Arabic, English
Years of Experience:
26 years
Sectors of experience:
Justice Reform, Law, Public Administration, Information & Communication Technology, Inst. Devt. & Cap. building, Audit, Advocacy
About
Dr. Hegazy is a leading legal expert in technology, media, and communication legislation, as well as a senior consultant in public policy, regulatory matters, and information and communication technology licensing. He has extensive experience working in the government, business, and non-profit sectors.
He has a profound and long-standing training experience, including the development of training programs as a legal trainer/expert for intellectual property, cybercrimes, digital evidence, transnational crime investigation, e-signature, data protection, and privacy for judges, police officers, prosecutors, political leaders, and government officials.
Dr. Hegazy was the Head of the Legislative & laws Committee at the Ministry of Communications and Information Technology "MCIT" for many years. Dr. Hegazy drafted, communicated, networked, and negotiated with various stakeholders such as private businesses, civil society, government agencies, and Parliament members during his tenure at MCIT's Legislative Committee in support of Egypt's ambitious digital transformation strategy; a number of critical legislative/regulatory frameworks, including cybercrime law and its executive regulations; data protection law; and amendments to the e-signature executive regulations, law on incentives to science, technology and innovation, and others.
He was also the Head of the Intellectual Property Rights Office at ITIDA for over ten years. He advocates for effective intellectual property rights "IPR" protection and enforcement and works closely with enforcement officials to ensure that rights holders interests are protected, as well as to emphasize the critical role that IPR protection plays in supporting innovation and economic growth.
Dr. Hegazy has successfully completed a number of projects on a local and regional level with the EU, WIPO, OECD, ESCWA, and others to strengthen institutions, build capacity, and draft regulations for various government organizations, including the Ministries of Trade, Supply Chain, Justice, Culture, Communications, and Information Technology, and Central Bank, among others.
He is working as a senior legal/public policy consultant for the General Union of Chambers of Commerce's digital economy and technology division, as well as the Chamber of Communications and Information Technology in the Egyptian Industries Federation.
Dr. Hegazy is working as a senior consultant for public policy and regulatory affairs at Muharram and Partners for public policy and strategic communication, he also serves and supports several multinationals companies such as Google, Microsoft, Amazon, Mastercard, and others.
Dr. Hegazy is a frequent speaker at regional and international conferences on digital transformation, digital financial inclusion regulations, innovation, intellectual property regulatory frameworks, data protection, cybercrime, and emerging technologies policies and laws.
Dr. Hegazy is also a lecturer and instructor in the Egyptian Police Academy, the Arab Academy for Science and Technology, the Faculty of Mass Communications at Cairo University, the National Judicial Studies Center, and others. In addition to that, he is a certified data protection officer, a certified lead auditor, a lead implementer for information security, and a certified privacy management expert.