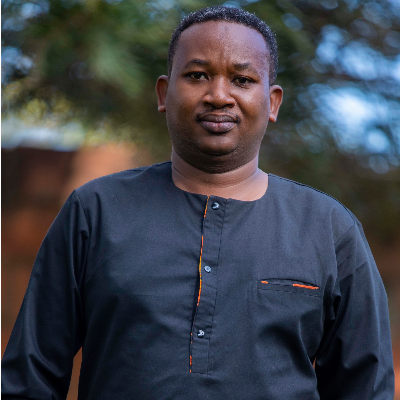 Member
Virgile Uzabumugabo
Member
Details
Languages:
English, French, Kinyarwanda, Swahili
Sectors:
Civil Society & NGOs, Education, Gender, Training, Media and Communications, Inst. Devt. & Cap. building, Research
Address:
PO Box : 775 Kigali Rwanda
About
With a Master of Development Studies and a Bachelor of Clinical Psychology, Uzabumugabo Virgile currently works as Networks and Influencing Coordinator at Oxfam in Rwanda. Skilled in Policy Advocacy and Influencing, Strategic Planning, and Organizational Development, for the last 13 years, he has continuously managed grants, strengthened the capacities of locl partners towards successfully implementing their commitments, including co-creating creative approaches for better delivery, hence making lasting positive changes into people's and communities' lives. This, in return, enhanced his ability to establishing and maintaining good working relationships with government institutions, key donors and other stakeholders and bring them together into strong partnerships for greater impact, through participatory approaches.
Passionate about youth and women empowerment, he prioritizes community driven and impact-oriented projects. His work with various INGOs as key personnel made him conversant with key donors' management policies, processes and compliance requirements and an expertise in working with key donors including USG/USAID, World Bank, Dutch Government (MFS), EU, DFID, SDC, Scottish and Irish Aid. Passionate about community empowerment, Virgile serves as a member on various Boards of Directors of local Non-Goverment Organizations where he advises on issues inclucing youth livelihoods, gender equality as well as active citizen participation and governance.