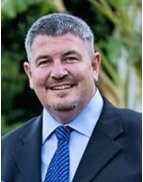 Member
Details
Countries:
Afghanistan, Armenia, Bosnia and Herzegovina, Brazil, Colombia, Croatia, Cyprus, Georgia, India, Kyrgyzstan, Mongolia, Nigeria, Pakistan, Romania, Somalia, Somaliland, South Africa, Tanzania, UAE, UK, Ukraine
Sectors:
Industry, Commerce & Services, Trade, Tourism, SME & Private Sector, Grants & Grant Schemes, Programme & Resource Management, Marketing
Address:
Cape Town, Western Cape, Republic of South Africa
About
> 25 years' experience in 20 countries facilitating economic growth and private sector development, supporting national and regional government bodies, NGOs, industry chambers/associations and SMEs.
Experience in a wide range of industries, including agribusiness, tourism & hospitality, light manufacturing, construction materials, renewable energy, waste management, apparel, carpets & rugs, pharmaceuticals, transport & logistics, IT, cashmere, and packaging.
Extensive experience in consumer, market and industry research and surveys, sector and value chain analyses and strategies, public private dialogue, enterprise mentoring, institutional capacity building, business environment reform, investment facilitation, export promotion, business and financial planning, marketing, workforce development and training.
Worked in partnership with a diversity of stakeholders, representing the private sector, local and national governments, donors and NGOs. Mediation, facilitation, and presentation skills developed through the organisation and management of a wide number of workshops and seminars. Comfortable public speaker and author of project proposals, strategies, policy briefs and reports targeted toward specific audiences.
Chief of Party/Team Leader Roles with experience in project design, work planning, finance, operations, monitoring/evaluation/learning, reporting, grants management, gender & youth engagement, communications, client liaison, HR, donor coordination, contract and environmental compliance.
Managed projects with more than 150 national & expatriate personnel, and budgets of more than US$100 million.
Owner and investor in tourism and real estate ventures in the UK and South Africa, demonstrating ability to bring practical, real life experience to consulting assignments.