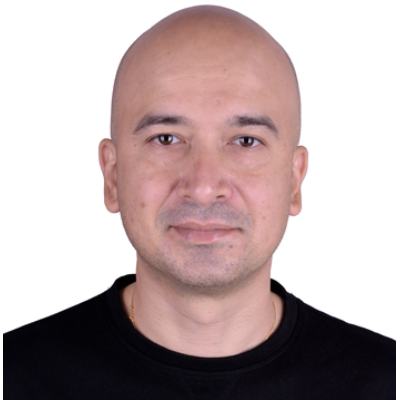 Details
Countries:
Bangladesh, Ethiopia, Finland, Mongolia, Nepal, Pakistan, Philippines
Sectors:
Rural Development, Humanitarian Aid & Emergency, Poverty Reduction, Procurement, Social Development, Disaster Reduction
Address:
Suruchi Marg 31, New Baneshwor, Kathmandu, Nepal
About
18 years of experience in project management such as emergency response, recovery, disaster preparedness, risk reduction, climate change adaptation, livelihood, WASH, resilience and protection in Asia-pacific and Africa region (Nepal, Bangladesh, Philippines, Pakistan, Mongolia, Finland & Ethiopia) working with premium humanitarian organizations such as Emergency Area Manager with Danish Refugee Council in Shire, Ethiopia, Resilience Coordinator with IFRC Cox's Bazar, Bangladesh, DRR Programme Management Delegate/Consortium Manager with the Netherlands Red Cross in the Philippines and Consortium Manager with DCA/Act Alliance, Nepal & DeSHARI Consortium, Bangladesh.. Worked in the world's worst humanitarian crises such as Rohingya response in Cox's Bazar, Bangladesh and Tigray Crisis in Ethiopia.
Experience in developing and conducting international training and capacity building activities on international humanitarian relief and response, contingency planning, risk assessment, and complex project management.
Experienced in designing training needs assessment, project management and development, training curriculum and conduct training on project planning process and management, the theory of change, PMER, project management and planning, partnership and risk management, strategic planning process, and organizational development.
Significant experience working with ECHO/DIPECHO including the development of successful grant proposals to ECHO (DIPECHO) and EU and educated on foreign government funding instruments such as DANIDA, DFID and OFDA.
By Languages and Sectors of Experience