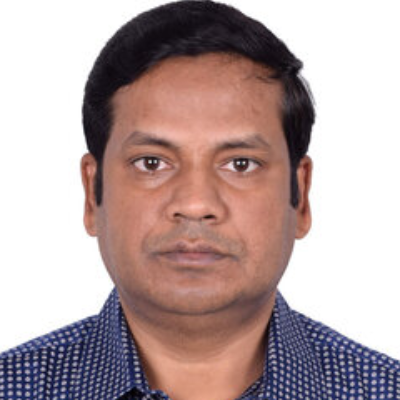 Member
Details
Languages:
Bengali, English, Hindi
Countries:
Bangladesh, Somalia
Address:
House no-39, Road no-24,Gulshan-1,Dhaka-1212,Bangladesh
Cellphone:
-08801711816764
About
More than 24 (Twenty four) years of experienced in the Ministry of Bangladesh Government & non-government organizations at both International & National levels. I am the public health expert in program planning, designing, implementing, and evaluating reproductive, maternal, neonatal, child, and adolescent health and nutrition (RMNCAH&N) programs. Working as a Senior Management team member for the last 10 years in Abt Associates, Global Affairs Canada, and Micronutrient Initiative(Now Nutrition International). Developed many project proposals in the area of health and nutrition, integrating cross-cutting themes (Gender Equality, Environment, and Governance). Involved in the developing process of 4th Health Nutrition Population Sector Program (HNPSP) which is commonly known as Sector Wide Approach (SWAp). Capacitated to govt. service providers, staff & other stakeholders in Maternal, newborn, reproductive & sexual health, family planning, and community mobilization areas. Engaged to develop maternal health strategy, Adolescent health strategy, Newborn action plan, National Nutrition policy, Youth policy Immunization policy, National action plan for nutrition, National micronutrient control strategy, etc. Experienced in monitoring, supervising, and evaluating projects like data collection, and analysis for research. Strong liaison with Govt., DPs, and stakeholders is an asset for me. Experienced as project focal person from Donor side i.e. Global Affairs Canada.
Expert in Strategic Planning and Program Design of RMNCAH & N programs, Family planning, Universal health Coverage, climate change in health, emerging and reemerging diseases in different organizations and different donors funding like USAID, Global Affairs Canada, etc. Experienced in developing new program design and strategy which included Urban Health & SRHR and contribute to developing different policy and strategic plans.
Program implementation and financial management of different projects with a team and sometimes lead the teams .to ensure that program activities are carried out in accordance with plans, on time, and with a high standard of quality. Developed annual work plan and track implementation for thriving Result based management. Report progress, challenges, and recommendation to donors quarterly and semi-annually, and annually. Financial Management is like a developed annual budget with an activity matrix and tracking financial expenditure. Develop project proposals for fundraising nationally and International level. Assistance with resource mobilizing strategies development and grant proposal. Communicate with donor agencies like USAID, GAC, UKAID, EKN, JICA, KOICA, etc.
Networking, Coordination with donors, govt, INGOs, academia, etc regularly. Partnership Management with local NGOs, institutions, academics , firms for strategic implementation.Expert in preparing briefing papers, talking points, speeches, memos or cables for information and action, annual and quarterly Reports. Developed statements of work for Assessment and/or evaluation studies/surveys. Developed Communication strategy in different project implementations.