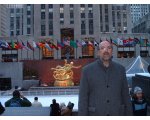 Member
Details
Sectors:
Information & Communication Technology
Address:
3750 University Blvd. West Suite 201 Kensington, MD 20895
About
I am an IT expert specializing in pension and tax systems. I have a very broad background in the IT field. I have been managing my own consulting firm for 25 years. We specialize in network support, software development and web based applications. For the past twenty years I have been doing international assignments for a number of prime contractors and donor agencies.