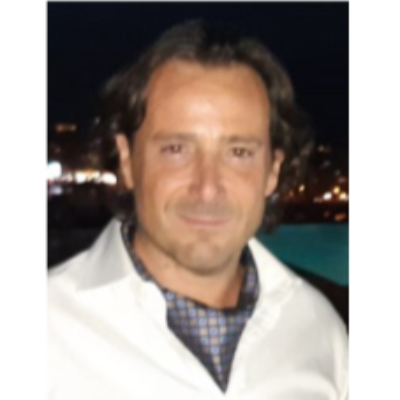 Member
Alessandro Silvestri
Member
Details
Languages:
English, Italian, Serbo-Croatian
Years of Experience:
24 years
Sectors of experience:
Education, Industry, Commerce & Services, Trade, Training, Inst. Devt. & Cap. building, SME & Private Sector, Marketing
About
20 years' experience in supporting private sector development, entrepreneurship, and internationalisation.
Extensive experience in business planning, strategy, and innovation across sectors and countries.
Extensive experience in market analysis, marketing strategy and planning.
16 years' experience in design and delivery professional training and coaching to SME and start-ups.
Substantial experience in advising policy makers on SME growth and internationalisation, skills development and economic development,
Over 8 years' experience with science parks and incubators across countries.
Vast experience in R&D and commercialisation, new product / market development, bringing research and ideas to market.
Managed effectively multi-cultural teams across projects, sectors, and countries.
Extensive experience in capacity building, including private / public sector and policy makers
Substantial experience in liaising with both public and private sector across countries at senior level.
Experienced in developing and delivering government business support services to private sector.
International experience in evaluating professional training methods.
Contributor to the Small Business Act 2019 (OECD)
Author of the "Guide to Export: Practical step-by-step guide for first time exporters", published in Serbia (Regional Agency for Development and EU Integration)
Reviewed SME export training practices across EU and accession countries, advices on good practice, recommended training's impact assessment tools (ETF)
Evaluated and reviewed Human Capital indicators for pre-accession region (ETF)
Developed "export segmentation model", "SME's competencies model" "SME's growth via networking" model, "SME's training for internationalisation vs. economic growth" causality model, according to EU key competence areas and to international SME L&D best practices.
Developed learning and development models to be adopted within the EU and accession countries.
Successfully performed across industries including life sciences, ICT, creative & digital, engineering, environmental/recycling, energy, MedTech, higher education, consulting and training, government agencies, chemicals, social sciences.
Start-ups adviser and coach for the following organisations: Innovation Forum Cambridge University; Belgrade Science and Technology Park; Impact Hub (Western Balkans).
Belgrade Innovation Forum: Jury member, moderator, new tech and digital start-ups coach.
Creative thinker, flexible, relationship builder, problem solver, peoples' person, goals' driven, outstanding initiative and communication skills.