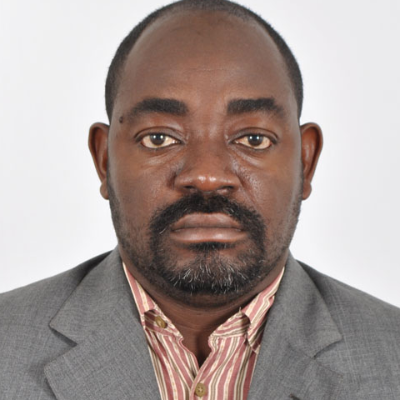 Member
Joseph Denis Antoine
Member
Details
Languages:
French, Creole, Spanish
Years of Experience:
24 years
Sectors of experience:
Education, Food Security, Health, Monitoring & Evaluation, Statistics, Other, Research
Address:
2, Santo 16 A, Imp. Garçon, Croix-des-Bouquets /Haïti
Cellphone:
(509) 33882654
About
Joseph Denis ANTOINE est un spécialiste de la recherche et de suivi & évaluation des projets en milieu socio-économique, éducation, santé et sciences sociales qui compte plus de 20 ans d'expérience dans les plus grandes institutions, tant comme employé que comme consultant, notamment les ONG nationales et internationales.
Antoine est doctorant en Economie (spécialisation en Analyse et évaluation de projet) a l'Institut des Sciences, des Technologies et des Etudes Avancées d'Haïti (ISTEAH). Il est ensuite détenteur d'une maitrise en Population et Développement de la Facultad Latino Americana de Ciencias Sociales (FLACSO-Mexico). Également, Il est titulaire d'un Diplôme d'Etude Supérieure (DES) en économie quantitative (option : Statistique) du Centre de Techniques de Planification et d'Economie Appliquée (CTPEA-Haïti) et finalement d'une licence en Droit de l'Université d'Etat d'Haïti (UEH) (mémoire en cours ).
Antoine a travaillé pour plusieurs institutions d'éducation en Haïti, dans le domaine de la recherche et de l'évaluation, ainsi, il acquiert une notoriété en tant que spécialiste des statistiques éducatives. De 2009 à 2012, ANTOINE a réalisé en tant que chercheur senior l'évaluation du projet Éducation Pour Tous avec la FONHEP pour le compte de la Banque Mondiale et du MENFP. Avec PSI-Haïti, il a réalisé beaucoup d'étude sur les thématiques telles que : la planification familiale, les IST, l'IBBS, etc. Ces travaux lui donnent une bonne assise méthodologique et expérimentale dans le domaine de la santé.
Antoine dispose d'une grande expérience dans la recherche quantitative et qualitative, l'évaluation des projets, le travail de terrain dans les milieux difficiles. Ses études en population & développement, statistique et droit lui confèrent une capacité de réflexion et d'analyse des problèmes socioéconomiques et socio-politiques.
Suivi et Evaluation;
Statistiques (sanitaire, agricoles, éducative, etc.) ;
Sécurité Alimentaire et analyse économique ;
Education (animation de séminaire, suivi-évaluation, diagnostic, etc…)
Système d'information géographique et cartographique ;
Collecte, traitement et analyse des données ;
Recherche quantitative et qualitative (Focus-group);
Base de données et nouvelles technologies ;
Capacité d'intervention en milieu rural.