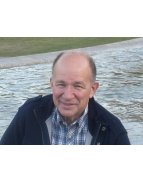 Member
Details
Languages:
English, Russian
Sectors:
Environment & NRM
Address:
Brooklyn, NY USA
Cellphone:
+1 917 446 9163
About
40 years experience as team leader or senior environmental/social impact assessment (E/SIA), construction environmental monitoring specialist, and compliance review of major internatrional financial institutions' environmental policy and regulations.
Cost-effective onsite or remote management of E/SIA, preparation of Environmental Management and Monitoring Plans (EMMPs)
18 countries and 16 states of the USA
M.S., Conservation, School of Natural Resources & Environment, The University of Michigan, Ann Arbor
Graduate studies, Forest, Wildlife and Range Management, Utah State University, Logan
B.A., English Literature/Political Science, Swarthmore College, Pennsylvania
Most recently completed two reviews/revisions of environmental policy regulations and a selected EIA. Previously completed a remotely managed project for WorldFish and USAID Myanmar:
Update, correct and improve draft Environmental Mitigation and Monitoring Plan (EMMP) for a USAID agriculture and fisheries project. Current EMMP prepared by others under USAID CFR 216 was inadequate. Ongoing. Project completes 09/30/22.
Study on Selected Areas of the Preparation of Environmental Impact Assessments and Environmental Management Plans – Prepare analytical report on compliance of a major highway and tunnel project with Asian Development Bank Safeguard Policy Statement and comparison with policies, procedures and standards of three other multilateral development banks and the USA.
Prepare USAID Environmental Review (ER) and Environmental Mitigation and Monitoring Program (EMMP) for small-scale aquaculture project involving 10,000 farmers, feed millers, fish processors and others in the central and northern Ayeyarwady River basin. Applied USAID Reg. 216, World Bank ESS, REDD+ (Cancun) Safeguards, and Myanmar environmental standards. Due to the COVID-19 crisis which restricts international and intra-country travel, the project was handled in a novel way and at low cost by using an array of telecommunications technologies (360° camera, drone, MS Teams meeting and shared data, etc.) coupled with support by national research assistant and client field personnel. Considerable cost savings (20-25 percent) were saved by avoiding consultant international travel and in-country lodging, travel, other support, and per diems.