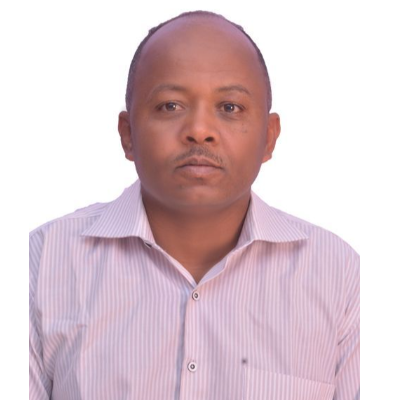 Member
Details
Languages:
Amharic, English
Sectors:
Gender, Humanitarian Aid & Emergency, Labour Market & Employment, Social Development, SME & Private Sector, Disaster Reduction , Agriculture
Address:
Addis Ababa, Ethiopia
Cellphone:
+251 9 12669151
About
I am result-oriented and motivated with over 17 years of experience in various organizations in different positions and capacities, ranging from project designs to operational planning, implementation, contract management, monitoring, evaluation, and report writing roles. I also have experience in managing human resources and finance and representation. I have accumulated ample experience working with various communities, Government line ministers, NGOs, UN agencies, and Donors during my tenure. Experience working with a project funded by USAID, DFID, UNHCR, UNIDO, ILO, EU, ECHO, Different actors in Ethiopia, and bilateral and multi-Donors with an excellent understanding of values and compliance requirements.
Excellent track of recording Practical problem-solver skills, humility, competent, hardworking, and keen on values and competencies of organization working; Result focused, communication, building good relationships with others, project development, project cycle management skill, Building Commitment, Coaching, mentoring, Delegating responsibility, Developing teams, leading through vision and values, innovation, facilitating changes, managing performance for success, Negotiation, Operational decision making, Technical decision making, strategic decision making, and stress tolerance.
I am aware of cultural differences and have experience working with different socio-economic and multicultural communities in different Ethiopian regions. The main areas of expertise include emergency projects and development programs for refugees, IDPs, Returnees, Persons with Disabilities (PWDs), Young Women, Asylum seekers, and diversified local community settings. The sectorial experience specializes in youth employment and empowerment, Food security/livelihood, Disaster Reduction, Gender, Women empowerment, Economic strengthening and opportunities, Private sector development, enterprise development, community development programming, business and enterprise development, inclusive financial service, market development, resilience building, and capacity building, SGBV, SRH, HIV/AIDs, and others.