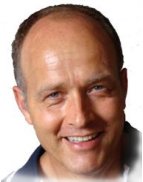 Member
Details
Languages:
Afrikaans, Dutch, English, German
Sectors:
Rural Development, Urban Development, Regional Integration, Inst. Devt. & Cap. building, Programme & Resource Management, Finance & Accounting, Decentralization & Local Development
Cellphone:
+254 728783412 (Kenya)
About
Over 30 years professional experience of Programme Design and Management, Programme Evaluation, Local Governance, Decentralisation, and (Local) Economic Development (LED), of which the last 20 years in senior programme management/policy advisor/consultancy positions in Sub-Sahara Africa, mostly in the position of team leader;
Proven expertise in managing and advising large-scale donor-funded development programmes, incl. financial management, budgeting and financial reporting; expertise in European Commission/EDF reporting and procurement procedures, project management techniques (PCM) – currently as Programme Leader of a EUR 40m Urban Development Programme in Kisumu Kenya, and recently as TA Team Leader of an innovative and comprehensive EU/EDF9 funded Rural Poverty and Local Government Support programme (€21m) in Kenya;
Experienced in Programme Evaluation, including conducting MTR and Final Evaluation studies of donor-funded development programmes – recent assignments include Mid -Term Evaluation of SA's Cooperatives Programme, Mid Term evaluation of the EU – SADC Regional Integration Capacity Building Programme in Botswana; Institutional Audit and Evaluation for the EU-funded LED programme in KwaZulu Natal; and close involvement in the MTR and FEM of the EDF9 funded Rural Poverty Reduction and Local Government support Programme in Kenya;
Extensive knowledge of and familiarity with the EU's EDF9 and EDF 10 programmes, the EU Delegations in East and Southern Africa;
Many years of experience in public administration, institutional assessments in the context of local and regional governance and economic development;
Broad experience in institutional development, institutional building, and in undertaking capacity assessments and training needs analysis in public sector organisations;
Proven experience in developing partnerships across many different stakeholders;
Keen awareness of replication maximization and sustainability.