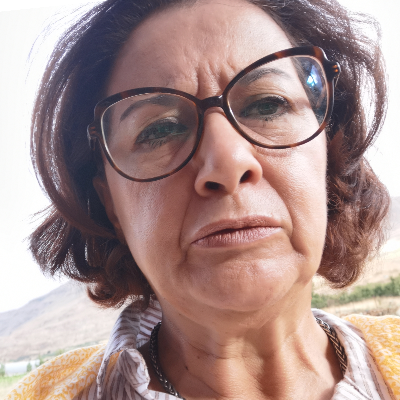 Member
Details
Languages:
Arabic, English, French, Italian, Spanish
Countries:
Algeria, Bangladesh, Belgium, Denmark, Djibouti, Dominican Republic, Egypt, France, Germany, Ghana, Guyana, Haiti, Honduras, India, Italy, Jordan, Lebanon, Madagascar, Mauritania, Morocco, Netherlands, Pakistan, Rwanda, Switzerland, Syria, Tajikistan, Tunisia, Uganda, UK, USA, Yemen
Sectors:
Rural Development, Civil Society & NGOs, Food Security, Gender, Poverty Reduction, Social Development
Address:
Via Dei Pirenei 16 - 00144 Rome, Italy.
Cellphone:
+39-,-3455735568
About
Key Qualifications
Rural Sociologist with 22 years of professional experience with International Governmental and Non-Governmental Organizations in development projects located in Asia, Middle East, Africa and Central America as well as the Caribbean Region. As a Consultant have participated to different types of missions and projects as well as field work, including identification, preparation, appraisal and supervision, monitoring and evaluation of project impact on From 1985 up to 1990 I was appointed Deputy Secretary General of AISI, the Italian Chapter of an International NGO, the Society for International Development (SID), which is based in Rome, Italy. Main tasks included: - administration of the Ngo; - organization of seminars.
Consultant as a Rural sociologist with different UN agencies as team member of identification, appraisal, evaluation and supervision missions for communities/gender, for agriculture, fisheries, credit projects mostly co-financed by international funding agencies (UNDP, World Bank, IFAD, FAO, etc.).
Expertise in development consulting concerning the following topics:
Support to participatory planning and local development within the framework of decentralization policies;
Training in community development, in gender, and participatory methodologies, with local authorities, ngos and civil society;
Socio-economic technical advise in identification, supervision, monitoring and evaluation, of investment projects;
Supervision of development agents for socio-economic and baseline surveys;
Knowledge of basic financial /administrative procedures of main donors.