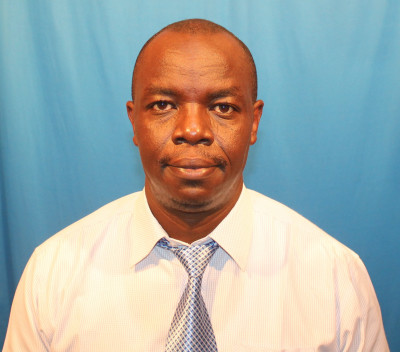 Member
Details
Languages:
English, Swahili
Sectors:
Standards & Consumer Protection, Monitoring & Evaluation, Food Processing & Safety, Science & Innovation, SME & Private Sector, Agriculture, Marketing
Cellphone:
+254720 961 718
About
Founded and has been Managing a consultancy firm, Standards & Solutions Consulting Ltd,
Masters in Entrepreneurship (course work) and Bachaelor Degree in Food Science & Post Harvest Technolgy and intensively trained on value chain and enterprise development by reputable organizations such as GIZ (German Development Organization).
I have worked at senior levels in various economic sectors such as agriculture, TVET education, micro, small and medium scale manufacturing and services sectors among others of various East and Southern African countries. These include Ethiopia, Somalia, Rwanda, Zimbabwe and South Africa.
In 2020/2021, I was the agriculture lead expert for Cadena International where I was part of a team that designed a TVET Workforce Blueprint on behalf of Ministry of Education Kenya with funding from Master Card Foundation.
I have accumulated experience in developing skills of micro, small and medium enterprises (MSMEs) in agri-business to improve their business performance. At the core of this role has been advising the MSMEs develop their innovative capacities in their various business processes through training, mentoring and coaching the employees and the top management of the enterprises.
In addition, I have extensive experience in not only carrying out complex value chain analysis in wide range of sectors but also leading and managing teams in a number of agriculture value chain projects in Kenya, Eastern and Southern Africa as detailed in my CV.
Applying my skills set, I have enabled many private sector enterprises improve their competiveness in terms of quality and prices of their goods and services. In the year 2018, I signed up and executed training and mentorship programmes for women agri-entrepreneurs on behalf GIZ programmes.
Applying my skills set, I have designed studies in crops, livestock and other value chains on behalf of Oxfam Somalia, Heifer International, Mercy Corps and USAID among other that have informed the design of multi-year programmes.
I am therefore looking forward to having a discussion with you and your team on how we can work together on your various projects.