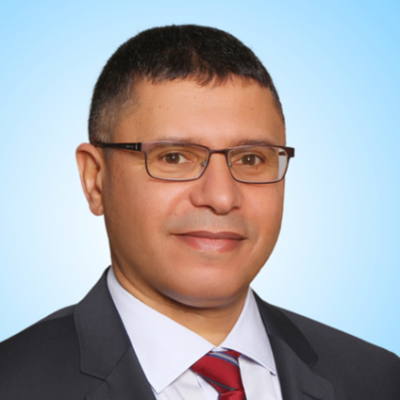 Member
Details
Languages:
Arabic, English, French, Italian, Spanish
Sectors:
Roads & Bridges, Monitoring & Evaluation, Civil Engineering, Water & Sanitation, Air & Aviation, Transport
Address:
25, Rue Bir Jemaa- 2080 Ariana, Tunisia
About
Eng. Fourat BINOUS, Regional Director of SCET-TUNISIE in East Africa, is graduated from the "Ecole Nationale des Ingénieurs de Tunis" and holder of a M.S. in Civil Engineering from the Washington State University. He enjoys an experience of more than 27 years in Project and Company Management. His experience started with International Consulting Offices as design and site Engineer mainly with SCET-Tunisie then as a Project Manager at COMETE Engineering. As Executive, he has been holding for 19 years, management positions of major projects of infrastructure, Airports, energy efficiency…

The professional history of Mr. Binous counts more than fifty infrastructure projects in Tunisia and abroad, mainly as Project Manager, Work Supervisor or Design Engineer.

In 2007, he joined TAV Tunisie as Technical Director for the construction of a green field airport - Enfidha Hammamet International Airport (437 MUS $). He managed all trades of the project design, construction, commissioning of the infrastructure, technical lots as well as special airport systems. He has also ensured the technical and financial communication with Lenders and Conceding Authority as well as the coordination with the contractors, suppliers and stakeholders. During the airport operation, he was promoted to Vice President (Technical) in charge of the maintenance and development of Enfidha and Monastir airports. He has been managing more than 200 technical staff.

Later, Eng. Fourat Binous, had an international experience for three years, in Turkey with Çalık Enerji, a Turkish Contractor. As a Business Development Coordinator, he has been in charge of the African continent.
Currently, Eng. Fourat Binous, is the Regional Director of SCET-TUNISIE in East Africa where he is managing the ongoing projects, developing business and preparing proposals in the region.