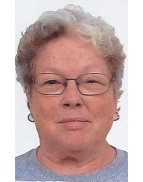 Member
Details
Languages:
English, French, Spanish
Countries:
Afghanistan, Bangladesh, Burundi, Cameroon, Central African Republic, Chad, Dem. Rep. Congo, Ethiopia, Ghana, Indonesia, Iraq, Jamaica, Kenya, Mali, Mexico, Nigeria, Russia, Rwanda, South Korea, South Sudan, Trinidad and Tobago, USA, Vietnam, Zambia
Sectors:
Education, Gender, Monitoring & Evaluation, Training, Media and Communications, Research, Agriculture
Address:
236 Houghton Pond Road, West Bath, ME 04530 USA
About
I am a senior M&E expert with 30+ years of experience in Africa, Asia, Eastern Europe, and the Americas where I have worked on long term projects and as a consultant working in the areas of Agriculture and AgroEnterprise, Food Security, Democracy and Governance, Disaster, Education, Emergencies, Extractives, Gender and Gender Based Violence (SGBV), Health, HIV/AIDS, Orphans and Vulnerable Children (OVC), People Living with HIV (PLWHIV), MicroFinance and MicroEnterprise, Peacebuilding, Protection, Training, Water and Sanitation (WASH), Women, and Youth for a wide variety of funders including USAID, OFDA, PRM, World Bank, DFAT, ECHO, EC, DFID, CIDA, Sida, WFP, FFP, UNESCO, UNICEF and other UN organizations, Gates Foundation, Buffett Foundation, Ford Foundation, Rockefeller Foundation, and others.

I have project experience working as the M&E Manager of the Feed the Future agricultural project in South Sudan. I was the Chief of Party in Bangladesh responsible for evaluating USAID projects in Democracy and Governance. I worked in Central Africa as the M&E and Gender Regional Technical Advisor for Catholic Relief Services for the country offices in Nigeria, Central African Republic, Chad, Cameroon, DR Congo, Rwanda, and Burundi.

I have worked as a consultant for Coffey International in Indonesia on the Australian Awards scholarship graduate school scholarship program funded by DFAT. I had a consultancy in Afghanistan with an agricultural finance project funded by USAID. I was the team leader for the final evaluation of the education portion of Oxfam Great Britain Indigenous Leadership Project in Bangladesh which provided pre-primary and secondary bilingual education to the indigenous communities. I was the team leader for the final evaluation of the UNICEF Bangladesh's Hard to Reach Urban Working Children Education project in Bangladesh which has a strong gender component. In Hanoi, Vietnam, I did baseline research on gender roles in the media, specifically television and print media, for UNESCO out of which was developed a literature and workshops to train government officials and media professionals about gender equality so as to work with the Ministry of Information to develop and creating gender equity in Vietnam. I headed up an evaluation on the International Rescue Committee ECHO-funded Income Generation project in the Northern Caucasus State of Chechnya in Russia which targeted returning refugees who fled during the two earlier wars. I earlier worked with BRAC in Bangladesh on agricultural, food security, gender equality, education, emergency capacity building, and micro credit programs. At the University of the West Indies, Mona, Jamaica, I work on the Jamaica-St. Lucia National Rural Migration Survey and Jamaican-Dominican Republic Integrated Rural Development Project for the Pan American Health Organization and the Caribbean Food and Nutrition Institute which resulted in one of the early studies looking nationally at the role of women agriculturalists economically and socially. I did a feasibility study in Burundi for a project in women's rural farming and extension for USAID. I worked with the USAID-funded projects in Egypt, Yemen, and Nicaragua while at New Mexico State University where I was the Women in Development Compliance Officer. I have also engaged in a number of policy and M&E consultancies in South Korea and the United States.

I have a master's degree in agricultural extension and did my doctoral work in mass communications with an emphasis on monitoring and evaluation, gender, and development. I have used the knowledge and skills I obtained in my international management and marketing bachelor's degree in all aspects of my professional life.

I am noted for integrating gender into all of my work and have taught many practitioners how to positively include gender into their proposals and developed ways in measuring the impact of gender in projects and evaluations.

I have been a leader in the use of ICT4D and use it in all of my work. I piloted a number of early project including collecting baseline data with SmartPhones, using SMS to send information and obtain M&E data, using barcodes to track beneficiaries and the services they access which eliminated double counting and makes sure beneficiaries are obtaining needed services.

I am an expert in development with experience in the field and the classroom. My experience covers all aspects of programming from designing, developing and implementing project management systems and overseeing program start-up and close-out under time constraints. I am a master trainer and have developed training programs which I have delivered throughout the world.

At the proposal stage, I have been part of the proposal writing teams and in the past, have read and evaluated an average of 70 to 80 proposals a year. I believe all proposals and projects need clear beneficiary definitions with a strong gender component, and logical and achievable results framework with a complete M&E operational plan.

As an administrator, I have developed excellent management, organizational, and time management skills. I have strong human relations experience which includes the development of job descriptions, places in which to advertise for experts, triage in identifying best candidates, interview skills, and hiring and firing. I have also developed office and country policy and protocol.

I work well with others as can be demonstrated by both my professional work which has entailed working collaboratively with others, as well as my volunteer positions in which I have served on boards and various committees. I have worked closely with a number of governmental and nongovernmental agencies in other countries and have negotiated agreements and contracts with them.

My experience as an editor and journalist as well as in public relations has made me an excellent writer and I have written many proposals and reports. I am also comfortable speaking before small groups or large audiences. As an interculturalist, I am very aware of differing cultural and behavior norms and try to tailor my presentation to fit the audiences I am addressing both as a writer and speaker. Through most of my career, I have worked well in multicultural/multiethnic settings.