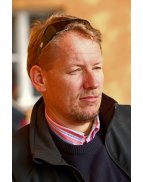 Member
Details
Languages:
Arabic, Dutch, English, French, German, Italian
Countries:
Afghanistan, Armenia, Austria, Bangladesh, Benin, Bosnia and Herzegovina, Burkina Faso, Cote d'Ivoire, Cyprus, Egypt, Eswatini (Swaziland), Ethiopia, France, Ghana, Guinea-Bissau, India, Iraq, Jordan, Lebanon, Lesotho, Mali, Moldova, Montenegro, Morocco, Mozambique, Nepal, Netherlands, Niger, Oman, Pakistan, Palestine / West Bank & Gaza, Romania, Rwanda, Saudi Arabia, Sint Maarten, Sri Lanka, Suriname, Syria, Thailand, Tunisia, Turkey, UAE, Uganda, Ukraine, Yemen
Sectors:
Environment & NRM, Monitoring & Evaluation, Water & Sanitation, Inst. Devt. & Cap. building, Disaster Reduction
About
26 years of experience, of which 12 years as team leader of TA projects related to integrated water resources management (IWRM) and capacity building for water management, environment and sustainable development;
Institutional / organisational development, training / capacity building, public sector administration and process management, specifically for the water sector;
Policy development/sector work focussing on (i) water supply and sanitation, (ii) water resource management for agriculture, energy and nature, and (iii) investments in natural resource management,;
Project/ programme design, appraisal, supervision and administration;
Project Cycle Management, Monitoring and Evaluation.