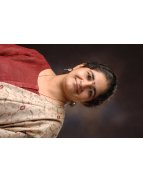 Member
Details
Languages:
English, Hindi, Punjabi
Sectors:
Human Rights, Training, Grants & Grant Schemes, Corporate Social Responsibility
Cellphone:
+91-9899967736
About
Strategic Planning and Vision and Creation of Business Value for CSR / Sustainability at the Board / Senior Management level. Build cross sector / group / country / sector partnerships. Landing lab to land technologies. Articulating business case for CSR in SMEs. Understand supply chain management issues and audits. Effective and efficient planning for grant making to get strategies / projects - started / managed / evaluated with executable timelines. Manage and engineer stakeholder mapping, ownership, engagement and consensus building.