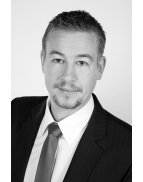 Member
Details
Languages:
English, German
Address:
Mariahilferstraße 196, A-1150 Vienna
Cellphone:
+43-6641037216
About
Holger Eiletz, Dipl.-Ing. equivalent to MSc in business engineering, with focus on financing, financing models, costing and pricing. He has acquired profound experience in coordination of commercial and financial activities as financial project leader in various IFI financed projects in the transport sector, especially in the railway sector, multimodal transport and also as financial and commercial coordinator at Vienna Consult, DB – International. In his current position he is managing partner of MC Mobility Consultants GmbH (Vienna, Austria) and in charge of financial analysis and logistics.
In various IFI financed projects he was appointed as financial expert and carried out:
· Cost/Benefit analysis
· Development of cost estimation calculation models
· Financial analysis
· Financing models
· Market and competitor analysis
For example:
· Market review for the potential of good transport between Rostock (Mecklenburg-Vorpommern) and Hungary in the frame of Interreg IV-B project "SoNorA"
· Naryn Sukhait Mine - Seke Railroad, Mongolia
· Feasibility study of Ukhaa Hudak – Gashuun Sukhait Railroad, Mongolia
· Provision of Studies for Intermodal Transport (Freight and Passenger) in Bosnia and Herzegovina
· Study on feasibility of Paramythia freight centre (in the hinterland of Port of Igoumenitsa).
· Maintenance cost comparison Tibilis By-pass
In addition to his financial focus he has deep knowledge and practical experience in:
· Institution building for transport sector incl. budget planning (market regulatory body, safety authority, licensing body, accident investigation body, vehicle and infrastructure registration bodies, other regulatory bodies according to European union and national legal requirements);
· Infrastructure fees and PSO regimes
· Railway interoperability (TSI) for international rail transport
· Strategic transport infrastructure planning (design and configuration of multimodal terminals) and transport logistics,
· New rail technologies (safety technologies, e-logistics)
· Project management for consulting projects in the realm of liberalisation and restructuring, R&D

For example:
· "Technical assistance to Serbian Railways in restructuring of selected fields" of the EC
· Commercial activities for the Representative Office of DB-International in Beijing, Thailand Branch and Malaysia Branch
· Restructuring and Development of Croatian Railway System within the framework of EU legislation
· Feasibility study of "High Speed Cargo Train"
He obtained his MSc degree from the University of Applied Sciences Joanneum (Kapfenberg, Austria) in 2006. His diploma thesis was on business planning of a PPP-financed multimodal terminal.
Since 2003 as part of his practical training and later on as employee, he has worked in EU funded and private projects as financing specialist and team leader.
Holger Eiletz is fluent in English and German; he also possesses reading skills in French. He disposes of excellent computer knowledge, from office applications to web applications, data bases and calculation tools. He is certified real estate manager, certified quality manager and certified internal auditor. In 2012, he successfully finished the training for certified assignee for dangerous goods (ADR) – road transport and certified assignee for dangerous goods (RID) – rail transport.