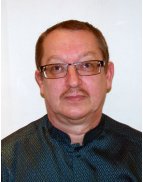 Member
Heribert Richard Kousek
Member
Details
Languages:
English, German, Portuguese, Spanish
Highest Degree:
Bachelors
Sectors:
Education, Health, Logistics, Procurement, Monitoring & Evaluation, Inst. Devt. & Cap. building
Address:
PO Box 17051, Atlasville 1465, South Africa
About
I have worked with international procurement, procurement audits, logistic & supply chain management, project management & project administration, resident engineering & teamleadership, human resources & management development, institutional & manpower development, institution building, technical assistance, PMU-management, and technical assistance for aid programs in developing countries, since 1983 for private consultancy firms (on behalf of: World Bank, Asian Development Bank, European Union, KfW Entwicklungsbank, DfID, CIDA, SIDA, Austrian Government, German Government), in projects focused on African and Asian countries. My experience covers international procurement procedures (World Bank, ADB, EU, KfW, DfID, CIDA, SIDA, AfDB, etc.) and procurement audits (World Bank), technical assistance in project administration and management, organisational analysis and design, planning and implementation of aid programmes & projects and training programmes, resident engineering and training needs assessment. A good understanding of developing countries has been obtained from many years of working experience in Angola, Bangladesh, Brazil, Burundi, Cambodia, Ethiopia, Ghana, India, Iraq, Kazakstan, Kenya, Kuwait, Kyrgyzstan, Lesotho, Malawi, Malaysia, Mozambique, Niger, Nigeria, Oman, Saudi Arabia, Sharjah, Singapore, Sri Lanka, Tajikistan, Tanzania, Thailand, Uganda, Viet Nam and Zimbabwe.