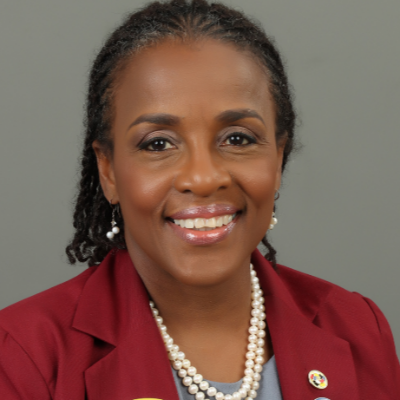 Member
Details
Sectors:
Environment & NRM, Monitoring & Evaluation, Training, Pollution & Waste Management (incl. treatment), Water & Sanitation, Inst. Devt. & Cap. building, Programme & Resource Management
Address:
Kingston, Jamaica
Cellphone:
+1 876 881-8731
About
Dr Denise Forrest is the Managing Director and Principal Consultant of Forrest & Partners Limited (formerly Forrest & Associates) – a firm of Environmental Consultants and Project Managers. Trained as a biochemist and bioprocess engineer in Jamaica and Australia, she has had years of practical experience in waste management, environmental management, EIAs, strategic planning, project management, monitoring and evaluation, climate change adaptation and mitigation, and training and capacity building. She holds a BSc. in Natural Sciences from the University of the West Indies, a M.Sc. in Bio-Process Engineering from the University of New South Wales; and an MBA from the University of New Orleans and a DBA from the University of Liverpool.
Dr Forrest is a very experienced Project Manager and has managed many projects across a wide range of issues. In the Caribbean she has worked on monitoring and evaluation for the World Bank's ship generated waste project in the OECS and for Government of Barbados in solid waste diversion strategies. She has also worked in Jamaica on the development of the country's National Solid Waste Management Plan. As the Project Coordinator of the Global Environment Facility Caribbean Regional Fund for Wastewater Management (GEF CReW) she worked across the region on financing the establishment of wastewater treatment facilities. She has also worked as the Project Manager for the National Capacity Self-Assessment Project, the National Forest Management and Conservation Plan and the development of national action plans for the National Environment and Planning Agency and the United Nations Convention to Combat Desertification.
Dr Forrest is a trained environmental auditor for ISO 14001 and the World Bank Environmental and Social Management Systems Standards. Both standards require assessments of environmental and social risks, and she has extensive experience in carrying out risk assessments in this area.
Denise is a trained Facilitator and has worked with several Government Agencies to develop strategic management and action plans for multilateral agreements. She has also been involved in environmental policy development for the Government of Jamaica where she has played a leadership role in the development of the National Environmental Management Systems (EMS) Policy and Strategy.
A leader both in her professional and civic life; she is a former Chairman of the University of Technology Chemical, Agricultural and Biological Engineering Advisory Committee and a former Chairman of the National Ozone Commission. She has served on several Environmental and Planning Boards including the Natural Resources Conservation Authority NRCA), the Town and Country Planning Authority (TCPA) and the Land Utilisation Development Commission. Dr Forrest is a former President, of the Jamaica Institute of Environmental Professionals (JIEP).