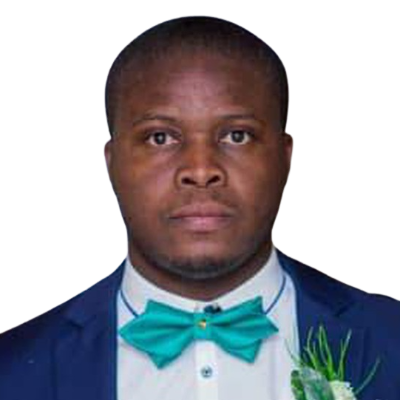 Member
Eubert Nkum Mensah
Member
Details
Sectors:
Procurement, Administration, Grants & Grant Schemes, Human Resources, Finance & Accounting, Audit
Address:
Accra - North, Ghana
About
A results-oriented, innovative and versatile Grants Management, Finance, and Compliance expert with over 15 years of experience in leading high-profile local and international organizations. Enthusiastic, dynamic person with proven ability to work effectively in a multicultural environment. Strong planner and problem solver who readily adapts to change, works independently, and exceeds expectations. Conversant with USAID, FCDO, the Global Fund, the EU, UN, and other donor rules and regulations. Able to build and bond teams. Also, able to handle multiple priorities and meet tight deadlines without compromising quality

Eubert has handled senior middle-management roles in renowned global humanitarian/development organizations and a listed company in Ghana. He has a track record of dependability, honesty, integrity, and exercises due diligence to ensure proper accountability for funds and value for money.

KEY SKILLS AND COMPETENCES
 Strong skills in developing, strengthening, and maintaining internal control systems
 Excellent organizational, analytical, and financial management skills;
 Ample exposure in international donor financial and administrative management;
 Good knowledge of GAAP, IFRS, FCDO, USAID, other key donor reporting standards;
 Substantial experience in building capacity of staff in finance and accounting;
 Proven ability to work effectively in a multicultural team environment;
 Readily accepts change and adapts quickly to new environments without compromising quality;
 Strong interpersonal skills with the ability to gain trust and respect of others;
 Able to work effectively under pressure and where stringent deadlines are present;
 Effective at prioritizing tasks and assignments when planning and organizing to meet the individual, team, and organizational objectives; enjoy the building and bonding of teams;
 Honest and of high integrity.
TRANSLATE with
x
English
TRANSLATE with
EMBED THE SNIPPET BELOW IN YOUR SITE