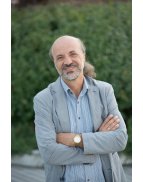 Member
Sigitas Rinkevicius
Member
Details
Languages:
English, Lithuanian, Russian
Sectors:
Environment & NRM, Procurement, Training, Pollution & Waste Management (incl. treatment)
Cellphone:
+ 370 685 80614
About
25 years extensive experience in municipal and hazardous waste management planning, hazardous waste management, landfill management, including private sector participation and more than 10 years in international projects. He is well familiar with the EU Directives and laws, international procurement rules. Participated in projects covering all technical elements, including preparation of tender documentation and assist to Clients during procurement procedures. Has recent experience as project manager and waste management expert on several international projects in Lithuania, Kazakhstan, Tadzhikistan, Belarus, Kirgizstan, Tajikistan which included overall project management, consultancy support to the Client in project management, preparation of tender documentation and etc. During the 10 years provided procurement and project management consultants' services for preparation and implementation of various projects Kazakhstan, Tadzhikistan, Belarus, Kirgizstan Tajikistan financed by the EBRD. He was responsible for project planning; including preparation of procurement plans, managed groups of consultants, and prepared bidding documents for procurement of goods, works, preparation and administration ofthe FIDIC contracts. He carried out public bid opening procedures for procurement of goods and works under ICB, NCB, IS and NS procedures. Participated as a member of evaluation committees, evaluated proposals and prepared evaluation reports in accordance with the latest requirements of the International lending institutions.