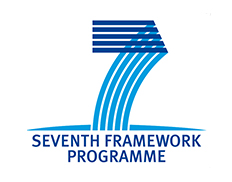 Coordinated ERA-NET Call 2009
Details
Contracting Authority Type:
Development Institution
Sector:
Environment & NRM, Health, Statistics, Science & Innovation, Fisheries & Aquaculture, Research, Agriculture
Eligible applicants:
Unrestricted / Unspecified
Eligible nationalities:
Belgium
Date posted:
19 Nov, 2008
Description
Coordinated ERA-NET Call 2009
Call Identifier: FP7-ERANET-2009-RTD
Additional information
The objective of the ERA-NET scheme is to develop and strengthen the coordination of public research programmes conducted at national or regional level. Only "Programme owners" (typically national ministries/regional authorities) and "Programme managers" (such as research councils or funding agencies) are considered as eligible partners in an ERA-NET action. It should be stressed that research organisations or universities which are NOT programme owners or managers are NOT eligible partners for ERA-NET actions.
The call FP7-ERANET-2009-RTD, supporting ERA-NET activities was published on 19 November 2008 and closes on 21 April 2009 2008. This is a Joint Call covering five themes of the cooperation workprogramme: 1) Environment (including Climate Change); 2) Health; 3) Food, Agriculture and Fisheries, and Biotechnology; 4) Nanosciences, Nanotechnologies, Materials and new Production Technologies; 5) Socio-economic sciences and Humanities.
Important Notice: Please note that there will be no call for horizontal ERA-NETs in the 2009 work programme.
Additional information on this call should be sought in the relevant thematic work programmes available in the Information package.
A Pre-Proposal Check (PPC) service is available (see form in Additional documents) to those wishing to submit an ERA-NET action under the FP7 joint call. This service allows a proposer to check on the appropriateness of their proposed action and the eligibility of the proposal consortium.
Location:
Albania, Austria, Azores, Belgium, Bosnia and Herzegovina, Bulgaria, Canary Islands, Croatia, Cyprus, Czech Republic, Denmark, Estonia, Faroe Islands, Finland, France, Germany, Greece, Hungary, Ireland, Italy, Kosovo, Latvia, Lithuania, Luxembourg, Malta, Montenegro, Netherlands, North Macedonia, Poland, Portugal, Romania, Serbia, Slovakia, Slovenia, Spain, Sweden, Turkey, UK
There are no similar grants by sectors