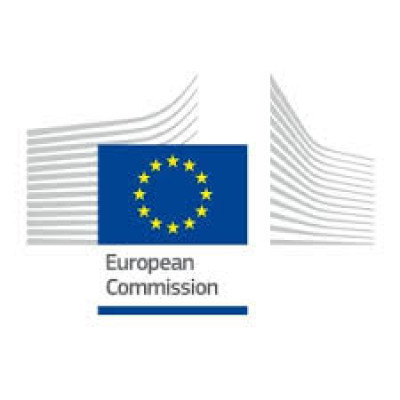 Details
Contracting Authority Type:
Development Institution
Sector:
Education, Youth, Training
Eligible applicants:
Government Bodies, Academic Institutions, Other
(recognition and validation centres, chambers of commerce, trade organisations, guidance centres, cultural and sport organisations)
Eligible nationalities:
EU 27, Iceland, Liechtenstein, North Macedonia, Norway, Serbia, Switzerland, Turkey
Date posted:
23 Apr, 2021
Description
Call Updates
Feb 24, 2022 11:00:53 AM
EVALUATION results
Published: 20 April 2021
Deadline: 17 June 2021
Available budget: EUR 7.000.000,00
ERASMUS-SPORT-2021-SSCP: 81 points
The results of the evaluation are as follows:
Number of proposals submitted (including proposals transferred from or to other calls): 585
Number of inadmissible proposals: 5
Number of ineligible proposals: 8
Number of above-threshold proposals: 395
Total budget requested for above-threshold proposals: EUR 24.034.190,00
We recently informed the applicants about the evaluation results for their proposals.
For questions, please contact EACEA-SPORT@ec.europa.eu
Jun 8, 2021 3:08:13 PM
Dear Applicant,
The eGrants system had a technical problem with regard to the access of Excel uploaded files in the submission area which has now been solved In the event you already have uploaded any excel file in the submission area, but not submitted the application, we invite you to
Delete it
Upload again your original excel file.
Jun 2, 2021 10:38:25 AM
Excel file issues
Dear Applicants,
Some of you have experienced an issue when trying to visualize the Excel files uploaded in the system.
This is indeed a technical issue which does not have any implications since the file is visible and accessible for the Agency.
Shall you deem necessary to check what you have uploaded you can proceed as follows:
Download the file;
In Excel click File > Open > Browse;
Click the location and folder that contains the workbook. – this should be the download folder;
In the Open dialog box, select the workbook;
Click the arrow next to the Open button, and then click Open and Repair;
To recover the content, pick Repair.
Apr 22, 2021 6:02:18 PM
The submission session is now available for: ERASMUS-SPORT-2021-SSCP(ERASMUS-LS)
---
Small scale partnerships
TOPIC ID: ERASMUS-SPORT-2021-SSCP
Programme: Erasmus+ Programme (ERASMUS)
Work programme part: ERASMUS-2021
Call: Small-scale partnerships (ERASMUS-SPORT-2021-SSCP)
Work programme year: ERASMUS-2021
Type of action: ERASMUS-LS ERASMUS Lump Sum Grants
Type of MGA: ERASMUS Lump Sum Grant [ERASMUS-AG-LS]
Deadline model: single-stage
Opening date: 20 April 2021
Deadline date: 20 May 2021 17:00:00 Brussels time
Topic description

Scope:SMALL-SCALE PARTNERSHIPS
Small-scale Partnerships are designed to widen access to the programme to small-scale actors and individuals who are hard to reach in the fields of school education, adult education, vocational education and training, youth and sport. With lower grant amounts awarded to organisations, shorter duration and simpler administrative requirements compared to the Cooperation Partnerships, this action aims at reaching out to grassroots organisations, less experienced organisations and newcomers to the Programme, reducing entry barriers to the programme for organisations with smaller organisational capacity. This action will also support flexible formats – mixing activities with transnational and national character although with a European dimension – allowing organisations to have more means to reach out to people with fewer opportunities. Small-scale Partnerships can also contribute to the creation and development of transnational networks and to fostering synergies with, and between, local, regional, national and international policies.
OBJECTIVES OF THE ACTION
Attract and widen access for newcomers, less experienced organisations and small-scale actors to the programme. These partnerships should act as a first step for organisations into cooperation at European level.
Support the inclusion of target groups with fewer opportunities.
Support active European citizenship and bring the European dimension to the local level.
In addition, the main objectives of Cooperation Partnerships also apply to Small-sсale Partnerships, proportionally to the scope and volume of each project:
Increasing quality in the work and practices of the organisations and institutions involved, opening up to new actors not naturally included within one sector;
Building capacity of organisations to work transnationally and across sectors;
Addressing common needs and priorities in the fields of education, training, youth and sport;
Enabling transformation and change (at individual, organisational or sectoral level), leading to improvements, in proportion to the context of each organisation;