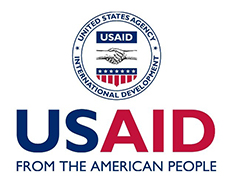 Community Nutrition Activity: Cooperative Agreement
Details
Contracting Authority Type:
Development Institution
Eligible applicants:
Unrestricted / Unspecified
Eligible nationalities:
Bangladesh
Date posted:
24 Feb, 2021
Description
United States Agency for International Development has launched a business forecast for the global health sector entitled "Community Nutrition Activity: Cooperative Agreement". The goal is to improve the level of nutrition outcomes among the most vulnerable parts of the population of Bangladesh, including pregnant and breastfeeding women and children less than five years old via a community-health system strengthening approach. USAID is a federal government agency based in the United States whose main responsibility is to administer civilian foreign aid to help people overseas who encounter challenges when attempting to improve their lives, recover from disaster or attempt to live in a free country. The agency functions in various countries across several continents, Africa, Asia, Latin America, and Europe. The anticipated award date is December 15, 2021.