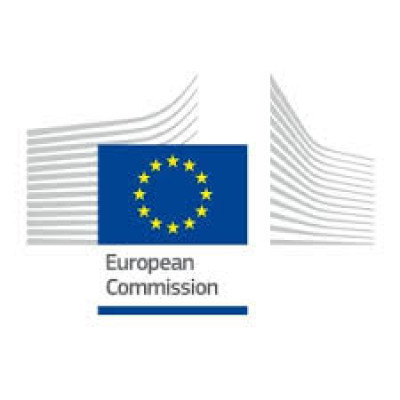 NEWS-Journalism partnerships
Details
Contracting Authority Type:
Development Institution
Sector:
Media and Communications
Eligible applicants:
Private Sector
Eligible nationalities:
Europe Non EU 27, Anguilla, Aruba, Austria, Azores, Belgium, Bermuda, British Virgin Islands, Bulgaria, Canary Islands, Caribbean Netherlands, Cayman Islands, Croatia, Cyprus, Czech Republic, Denmark, Estonia, Falkland Islands, Faroe Islands, Finland, France, French Polynesia, French Southern Territory, Germany, Greece, Greenland, Hungary, Ireland, Italy, Latvia, Lithuania, Luxembourg, Malta, Montserrat, Netherlands, New Caledonia, Pitcairn, Poland, Portugal, Romania, Saint Helena, Slovakia, Slovenia, Spain, St. Pierre and Miquelon, Sweden, Turks and Caicos, Wallis and Futuna
Date posted:
15 Jun, 2021
Description
Call Updates
Jan 3, 2022 3:39:53 PM

Published: 01.06.2021
Deadline: 26.08.2021
Available budget: 7.600.000 EUR
The results of the evaluation are as follows:
Number of proposals submitted (including proposals transferred from or to other calls): 32
Number of inadmissible proposals: 1
Number of ineligible proposals: 1
Number of above-threshold proposals: 18
Total budget requested for above-threshold proposals: 14.281.200,99 EUR
We recently informed the applicants about the evaluation results for their proposals.
For questions, please contact EACEA-CREATIVE-EUROPE-JOURNALISM-PARTNERSHIPS@ec.europa.eu
Sep 21, 2021 9:42:22 AM
A total of 32 proposals were submitted in response to the call CREA-CROSS-2021-JOURPART(CREA-PJG).
Aug 19, 2021 2:55:23 PM
Links to standard application template and multi-beneficiary grant agreement are now active.
Jun 25, 2021 4:22:44 PM
The submission session is now available for: CREA-CROSS-2021-JOURPART(CREA-PJG)
Jun 14, 2021 11:49:26 AM
The call will be open for submission in the next days.
---
NEWS-Journalism partnerships
TOPIC ID: CREA-CROSS-2021-JOURPART
Programme: Creative Europe Programme (CREA)
Call: NEWS-Journalism partnerships (CREA-CROSS-2021-JOURPART)
Type of action: CREA-PJG CREA Project Grants
Type of MGA: CREA Action Grant Budget-Based [CREA-AG]
Deadline model: single-stage
Planned opening date: 01 June 2021
Deadline date: 26 August 2021 17:00:00 Brussels time
Topic description

Objective:Journalism Partnerships shall encourage systemic cooperation between professional news media organisations to improve the viability and competitiveness of professionally produced journalism by supporting the testing of innovative business models and sharing of best practices among peers as well as by supporting innovative journalistic collaborations, standards and formats.
Expected results:
Sector-wide networks for the exchange of best practices among news media professionals;
Knowledge-hubs for sub-sectors around technical formats (written/online press, radio/podcasts, TV, etc.) and/or journalistic genres (local/regional journalism, public-interest journalism, data journalism, investigative journalism, etc.);
Acquisition and improvement of professional skills by journalists as well as business professionals;
Increased innovation and creativity in journalistic production processes and distribution processes;
Increased interest in journalism, among various social groups, language groups and age groups;
Increased viability of journalistically produced content.
Description of the activities to be funded
Collaborative projects in and between any news media (sub)sector and/or genre that aim to enhance cooperation and instil systemic change across the wider news media ecosystem. The proposed activities should be clearly justified and based on the needs of the chosen (sub)sector(s) and the challenges they face. The proposed partnerships are encouraged to involve organisations from countries/regions with different and diverse media capabilities in order to maximise the positive impact on media pluralism.