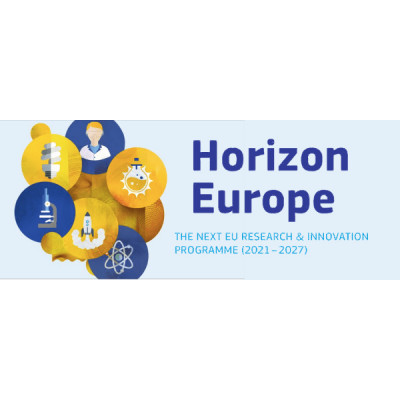 Novel routes to green hydrogen production
Details
Contracting Authority Type:
Development Institution
Sector:
Environment & NRM, Pollution & Waste Management (incl. treatment), Research
Eligible applicants:
Unrestricted / Unspecified, Individuals
Eligible nationalities:
Afghanistan, Albania, Algeria, American Samoa, Angola, Anguilla, Argentina, Armenia, Aruba, Austria, Azerbaijan, Azores, Bangladesh, Belarus, Belgium, Belize, Benin, Bermuda, Bhutan, Bolivia, Bosnia and Herzegovina, Botswana, British Virgin Islands, Bulgaria, Burkina Faso, Burundi, Cambodia, Cameroon, Canary Islands, Cape Verde, Caribbean Netherlands, Cayman Islands, Central African Republic, Chad, Chile, Colombia, Comoros, Congo, Costa Rica, Cote d'Ivoire, Croatia, Cuba, Cyprus, Czech Republic, Dem. Rep. Congo, Denmark, Djibouti, Dominica, Commonwealth of, Dominican Republic, Ecuador, Egypt, El Salvador, Eritrea, Estonia, Eswatini (Swaziland), Ethiopia, Falkland Islands, Faroe Islands, Fiji, Finland, France, French Polynesia, French Southern Territory, Gabon, Gambia, Georgia, Germany, Ghana, Greece, Greenland, Grenada, Guatemala, Guinea, Guinea-Bissau, Guyana, Haiti, Honduras, Hungary, Iceland, Indonesia, Iran, Iraq, Ireland, Israel, Italy, Jamaica, Jordan, Kazakhstan, Kenya, Kiribati, Kosovo, Kyrgyzstan, Laos, Latvia, Lebanon, Lesotho, Liberia, Libya, Lithuania, Luxembourg, Madagascar, Malawi, Malaysia, Maldives, Mali, Malta, Marshall Islands, Mauritania, Mauritius, Micronesia, Moldova, Mongolia, Montenegro, Montserrat, Morocco, Mozambique, Myanmar, Namibia, Nepal, Netherlands, New Caledonia, Nicaragua, Niger, Nigeria, North Korea, North Macedonia, Norway, Pakistan, Palau, Palestine / West Bank & Gaza, Panama, Papua New Guinea, Paraguay, Peru, Philippines, Pitcairn, Poland, Portugal, Romania, Rwanda, Saint Helena, Saint Kitts and Nevis, Saint Lucia, Saint Vincent and the Grenadines, Samoa, Sao Tome and Principe, Senegal, Serbia, Seychelles, Sierra Leone, Slovakia, Slovenia, Solomon Islands, Somalia, South Africa, South Sudan, Spain, Sri Lanka, St. Pierre and Miquelon, Sudan, Suriname, Sweden, Switzerland, Syria, Tajikistan, Tanzania, Thailand, Timor-Leste, Togo, Tonga, Tunisia, Turkey, Turkmenistan, Turks and Caicos, Tuvalu, Uganda, Ukraine, Uruguay, Uzbekistan, Vanuatu, Venezuela, Vietnam, Wallis and Futuna, Yemen, Zambia, Zimbabwe
Date posted:
16 Jun, 2021
Description
Call updates

Jun 15, 2021 6:34:42 PM
The submission session is now available for: HORIZON-EIC-2021-PATHFINDERCHALLENGES-01-02(HORIZON-EIC), HORIZON-EIC-2021-PATHFINDERCHALLENGES-01-04(HORIZON-EIC), HORIZON-EIC-2021-PATHFINDERCHALLENGES-01-05(HORIZON-EIC), HORIZON-EIC-2021-PATHFINDERCHALLENGES-01-01(HORIZON-EIC), HORIZON-EIC-2021-PATHFINDERCHALLENGES-01-03(HORIZON-EIC)
---
Novel routes to green hydrogen production
TOPIC ID: HORIZON-EIC-2021-PATHFINDERCHALLENGES-01-04
Programme: Horizon Europe Framework Programme (HORIZON)
Call: EIC Pathfinder Challenges 2021 (HORIZON-EIC-2021-PATHFINDERCHALLENGES-01)
Type of action: ORIZON-EIC HORIZON EIC Grants
Type of MGA: HORIZON Action Grant Budget-Based [HORIZON-AG]
Deadline model: single-stage
Opening date: 15 June 2021
Deadline date: 27 October 2021 17:00:00 Brussels time
Topic description
Scope:
The development of efficient, sustainable and flexible energy systems is a key challenge for Europe's energy decarbonisation and a corner stone of Europe's 2050 climate-neutrality goal, set out in the European Green Deal. To achieve such viable energy system, a particular support should be given to solutions aimed at increasing lifetime and decrease the cost of the overall system. In this context, Hydrogen (H2) has the potential to contribute to the above mentioned objectives.Currently H2 is largely produced from fossil fuels, commonly referred to as grey H2, or promising but still expensive blue H2 options, combining methane-to- H2 with carbon capture and storage, or renewable H2 pathways (green H2), entirely based on renewable electricity. Referring to green H2 production, the state of art technology is based on water electrolysis, with costs still higher than grey H2 and production processes affected by the use of critical raw materials.
This Pathfinder Challenge aims at developing novel processes and technologies to produce green H2, at different scales (from small to large) and capturing cross sectorial coupling and system integration opportunities, entirely based on (i) renewable sources and (ii) non-toxic, non-critical raw materials. It focuses on the potentials of new biological, chemical, and physical routes for green H2 production which could also facilitate the implementation of the circular economy principles, possibly including the co-production of decarbonised chemicals. The specific target is to support the development of innovative technologies and platforms for green H2 production, including both centralised and/or on-demand generation (i.e. at the premises of the end users and for onsite consumption). Reaching these objectives requires multidisciplinary competencies and cross sectorial approaches addressing also environmental, industrial and logistic issues.
Specific conditions for this challenge
In order to apply, your proposal should develop a proof of concept or lab-scale validated innovative green H2 production technology by biological, chemical or physical routes without the deployment of fossil fuels, potentially including the use of salt or waste water, air moisture, biomass or recycled by-products, or the co-production of decarbonised chemicals.
Projects with multidisciplinary and cross sectorial approaches, looking for inspiration, ideas and knowledge in disciplines that are typically not in this kind of research, are particularly welcome. Projects are strongly encouraged to consider the recovery and recycling of by-products and wastes (circular approach), as well as the use of abundant natural resources. The safe and sustainable use of non-critical raw materials is mandatory and the projects should include a full life cycle analysis of the proposed solutions and their impact on Europe's decarbonisation goals.
For more details, see the EIC Work Programme 2021 and the relevant Challenge Guide.