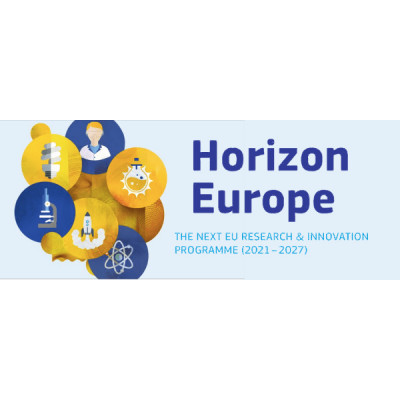 Potential of drones as multi-purpose vehicle – risks and added values
Details
Contracting Authority Type:
Development Institution
Sector:
Rural Development, Environment & NRM, Air & Aviation, Agriculture, Livestock (incl. animal/bird production & health)
Eligible applicants:
Unrestricted / Unspecified, Individuals
Eligible nationalities:
Afghanistan, Albania, Algeria, American Samoa, Angola, Anguilla, Argentina, Armenia, Aruba, Austria, Azerbaijan, Azores, Bangladesh, Belarus, Belgium, Belize, Benin, Bermuda, Bhutan, Bolivia, Bosnia and Herzegovina, Botswana, British Virgin Islands, Bulgaria, Burkina Faso, Burundi, Cambodia, Cameroon, Canary Islands, Cape Verde, Caribbean Netherlands, Cayman Islands, Central African Republic, Chad, Chile, Colombia, Comoros, Congo, Costa Rica, Cote d'Ivoire, Croatia, Cuba, Cyprus, Czech Republic, Dem. Rep. Congo, Denmark, Djibouti, Dominica, Commonwealth of, Dominican Republic, Ecuador, Egypt, El Salvador, Eritrea, Estonia, Eswatini (Swaziland), Ethiopia, Falkland Islands, Faroe Islands, Fiji, Finland, France, French Polynesia, French Southern Territory, Gabon, Gambia, Georgia, Germany, Ghana, Greece, Greenland, Grenada, Guatemala, Guinea, Guinea-Bissau, Guyana, Haiti, Honduras, Hungary, Iceland, Indonesia, Iran, Iraq, Ireland, Israel, Italy, Jamaica, Jordan, Kazakhstan, Kenya, Kiribati, Kosovo, Kyrgyzstan, Laos, Latvia, Lebanon, Lesotho, Liberia, Libya, Lithuania, Luxembourg, Madagascar, Malawi, Malaysia, Maldives, Mali, Malta, Marshall Islands, Mauritania, Mauritius, Micronesia, Moldova, Mongolia, Montenegro, Montserrat, Morocco, Mozambique, Myanmar, Namibia, Nepal, Netherlands, New Caledonia, Nicaragua, Niger, Nigeria, North Korea, North Macedonia, Norway, Pakistan, Palau, Palestine / West Bank & Gaza, Panama, Papua New Guinea, Paraguay, Peru, Philippines, Pitcairn, Poland, Portugal, Romania, Rwanda, Saint Helena, Saint Kitts and Nevis, Saint Lucia, Saint Vincent and the Grenadines, Samoa, Sao Tome and Principe, Senegal, Serbia, Seychelles, Sierra Leone, Slovakia, Slovenia, Solomon Islands, Somalia, South Africa, South Sudan, Spain, Sri Lanka, St. Pierre and Miquelon, Sudan, Suriname, Sweden, Switzerland, Syria, Tajikistan, Tanzania, Thailand, Timor-Leste, Togo, Tonga, Tunisia, Turkey, Turkmenistan, Turks and Caicos, Tuvalu, Uganda, Ukraine, Uruguay, Uzbekistan, Vanuatu, Venezuela, Vietnam, Wallis and Futuna, Yemen, Zambia, Zimbabwe
Date posted:
17 Jun, 2021
Description
Call updates
Oct 7, 2021 5:30:28 PM
The Call HORIZON-CL6-2021-GOVERNANCE-01 (Innovative governance, environmental observations and digital solutions in support of the Green Deal) has closed on the 6th October 2021 92 proposals have been submitted.
The breakdown per topic is: HORIZON-CL6-2021-GOVERNANCE-01-21 : 13
Evaluation results are expected to be communicated around end of January 2022
Jul 9, 2021 11:10:26 AM
To know more about how applicants shall select one of the three inter-connected transformation actions - as specified in the topic scope - when submitting a proposal, an FAQ is published on the FAQ section of topic HORIZON-CL6-2021-GOVERNANCE-01-02. This FAQ can also be accessed directly by clicking here.
Jun 22, 2021 4:20:04 PM
The submission session is now available for: HORIZON-CL6-2021-GOVERNANCE-01-21(HORIZON-RIA)
---
Potential of drones as multi-purpose vehicle – risks and added values
TOPIC ID: HORIZON-CL6-2021-GOVERNANCE-01-21
Programme: Horizon Europe Framework Programme (HORIZON)
Call: Innovative governance, environmental observations and digital solutions in support of the Green Deal (HORIZON-CL6-2021-GOVERNANCE-01)
Type of action: HORIZON-RIA HORIZON Research and Innovation Actions
Type of MGA: HORIZON Action Grant Budget-Based [HORIZON-AG]
Deadline model: single-stage
Planned opening date: 22 June 2021
Deadline date: 06 October 2021 17:00:00 Brussels time
Topic description
ExpectedOutcome:
In line with the farm to fork strategy and the Headline ambitions of a Digital Age and an Economy that works for people, that works for all, leaving no one behind, the biodiversity strategy, the successful proposals will support the effective and efficient deployment of drones, including in the field of environmental monitoring. They will therefore contribute a) to the enhancement of the sustainability performance and competitiveness in agriculture, forestry and rural areas through further deployment of digital and data technologies as key enablers, and b) to the development of innovative governance models enabling sustainability and resilience, notably to achieve better informed decision-making processes through research and innovation in the field of drones.
Projects results are expected to contribute to all of the following expected outcomes:
Strengthened capacities for sustainable smart farming, forestry and rural communities through exploiting the potential of drones and other remotely piloted aircraft systems.
Strengthened the capacities for plant, plant-health, livestock, livestock-heath, and agri-environmental monitoring (including tree health) through the use of drones and other remotely piloted aircraft systems.
Reduced risk of the use of drones and other remotely piloted aircraft systems.
Scope:
The increased use of drones for sectoral and societal purposes can be observed in the EU. Also in the field of agricultural production, drones are used in the EU, whereby to different extents across Member States because of environmental, socio-economic and also regulatory framing conditions. While the use of drones can bring advantages to agricultural production, e.g. to collect data on crop conditions, it also goes along with risks emanating from the use of the unmanned vehicle itself, or the activity it is carrying out. For several reasons, e.g. a lack of cost-effectiveness, the potential of drones is not fully exploited by the agricultural sector in the EU. When exploring the opportunities to increase the use of drones, the consideration of aspects related to the safe use and the interests of the society at large, which might be negatively affected by the use of drones, is of outermost importance. To the same time, drones can also deliver services of common interests, which have the potential to be well linked to the agricultural use of drones, for instance, the collection of environmental information in agricultural landscapes, such as about landscape features, water quality or soil quality, and biodiversity in and around utilised agricultural areas. Exploring possibilities to use drones as multi-purpose vehicle in rural areas, e.g. for reasons of cost-effectiveness is of interest.
Proposals should cover all of the following aspects:
Stock-taking of innovation in the use of drones as multi-purpose vehicle in agricultural production, forestry and the development of rural communities globally, the advantage and disadvantages of different approaches, and perform comparative analyses with the situation of the use of drones in the EU.
Development of innovative approaches to use drones and other remotely piloted aircraft systems as multi-purpose vehicle in agriculture, e.g. for production assessment, cover-crop seeding, pest and disease detection, harvesting planning as well as innovative approaches to use drones as multi-purpose vehicle linking agricultural and wider environmental observation interests (including the assessment of landscape features, forests, water quality, and soil carbon) and for rural services.
Assessment of the potential of the use of drones and other remotely piloted aircraft systems in the agricultural sector and socio-economic and environmental effects under consideration of different regulatory scenarios.
Development of business models to the use of drones and other remotely piloted aircraft systems in agriculture, which may include agriculture / forestry / community development interlinkages.
Development of innovative approaches to assess and reduce the risks related to the use of drones in the agricultural sector, especially in the context of spraying.
Projects are expected to take into consideration the results of other related Horizon 2020/ Europe projects, such as AW-Drones[1] and ROMI[2], as well as of other relevant projects and initiatives.
Proposals may involve financial support to third parties e.g. to academic researchers, hi-tech startups, SMEs, rural communities and other multidisciplinary actors, to, for instance, develop, test or validate developed assessment approaches or collect or prepare data sets or provide other contributions to achieve the project objectives. A maximum of € 60 000 per third party might be granted. Conditions for third parties support are set out in Part B of the General Annexes. Consortia need to define the selection process of organisations, for which financial support may be granted. Maximum 20% of the EU funding can be allocated to this purpose. The financial support to third parties can only be provided in the form of grants.
Specific Topic Conditions:
Activities are expected to achieve TRL 4-5 by the end of the project – see General Annex B.
[1]Funded under Horizon2020 call MG-2-3-2018.
[2]Funded under Horizon2020 call SFS-05-2017.