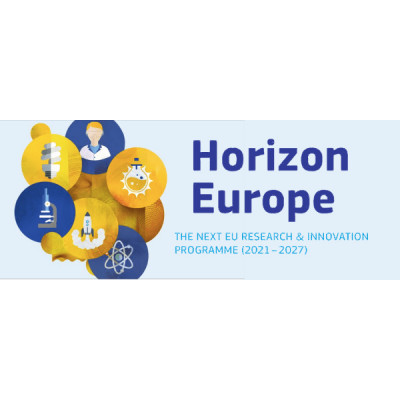 Conditions for the successful development of skills matched to needs
Details
Contracting Authority Type:
Development Institution
Sector:
Labour Market & Employment, Training
Eligible applicants:
Unrestricted / Unspecified, Individuals
Eligible nationalities:
Afghanistan, Albania, Algeria, American Samoa, Angola, Anguilla, Argentina, Armenia, Aruba, Austria, Azerbaijan, Azores, Bangladesh, Belarus, Belgium, Belize, Benin, Bermuda, Bhutan, Bolivia, Bosnia and Herzegovina, Botswana, British Virgin Islands, Bulgaria, Burkina Faso, Burundi, Cambodia, Cameroon, Canary Islands, Cape Verde, Caribbean Netherlands, Cayman Islands, Central African Republic, Chad, Chile, Colombia, Comoros, Congo, Costa Rica, Cote d'Ivoire, Croatia, Cuba, Cyprus, Czech Republic, Dem. Rep. Congo, Denmark, Djibouti, Dominica, Commonwealth of, Dominican Republic, Ecuador, Egypt, El Salvador, Eritrea, Estonia, Eswatini (Swaziland), Ethiopia, Falkland Islands, Faroe Islands, Fiji, Finland, France, French Polynesia, French Southern Territory, Gabon, Gambia, Georgia, Germany, Ghana, Greece, Greenland, Grenada, Guatemala, Guinea, Guinea-Bissau, Guyana, Haiti, Honduras, Hungary, Iceland, Indonesia, Iran, Iraq, Ireland, Israel, Italy, Jamaica, Jordan, Kazakhstan, Kenya, Kiribati, Kosovo, Kyrgyzstan, Laos, Latvia, Lebanon, Lesotho, Liberia, Libya, Lithuania, Luxembourg, Madagascar, Malawi, Malaysia, Maldives, Mali, Malta, Marshall Islands, Mauritania, Mauritius, Micronesia, Moldova, Mongolia, Montenegro, Montserrat, Morocco, Mozambique, Myanmar, Namibia, Nepal, Netherlands, New Caledonia, Nicaragua, Niger, Nigeria, North Korea, North Macedonia, Norway, Pakistan, Palau, Palestine / West Bank & Gaza, Panama, Papua New Guinea, Paraguay, Peru, Philippines, Pitcairn, Poland, Portugal, Romania, Rwanda, Saint Helena, Saint Kitts and Nevis, Saint Lucia, Saint Vincent and the Grenadines, Samoa, Sao Tome and Principe, Senegal, Serbia, Seychelles, Sierra Leone, Slovakia, Slovenia, Solomon Islands, Somalia, South Africa, South Sudan, Spain, Sri Lanka, St. Pierre and Miquelon, Sudan, Suriname, Sweden, Switzerland, Syria, Tajikistan, Tanzania, Thailand, Timor-Leste, Togo, Tonga, Tunisia, Turkey, Turkmenistan, Turks and Caicos, Tuvalu, Uganda, Ukraine, Uruguay, Uzbekistan, Vanuatu, Venezuela, Vietnam, Wallis and Futuna, Yemen, Zambia, Zimbabwe
Date posted:
18 Jun, 2021
Description
Call Updates
Apr 22, 2022 11:14:28 AM
The Call HORIZON-CL2-2022-TRANSFORMATIONS-01 (A sustainable future for Europe) has closed on the 20th April 2022.
169 proposals have been submitted.
The breakdown per topic is:
HORIZON-CL2-2022-TRANSFORMATIONS-01-07: 21 proposals
Evaluation results are expected to be communicated in July 2022.
Jan 20, 2022 12:00:00 AM
The submission session is now available for: HORIZON-CL2-2022-TRANSFORMATIONS-01-07(HORIZON-RIA)
---
Conditions for the successful development of skills matched to needs
TOPIC ID: HORIZON-CL2-2022-TRANSFORMATIONS-01-07
Programme: Horizon Europe Framework Programme (HORIZON)
Call: A sustainable future for Europe (HORIZON-CL2-2022-TRANSFORMATIONS-01)
Type of action: HORIZON-RIA HORIZON Research and Innovation Actions
Type of MGA: HORIZON Action Grant Budget-Based [HORIZON-AG]
Deadline model: single-stage
Planned opening date: 20 January 2022
Deadline date: 20 April 2022 17:00:00 Brussels time
Topic description

ExpectedOutcome:

Projects should contribute to both of the following expected outcomes:
Enable policymakers to better understand, measure and reduce skills gaps and problematic mismatches between skills and jobs, thereby supporting the diffusion and adoption of innovation, the digital and green transitions, inclusive economic growth as well as individual wellbeing.
Support the objectives of the European Skills Agenda for Sustainable Competitiveness, Social Fairness and Resilience as regards Vocational Education and Training (VET) and Adult Learning (AL).
Scope:

A considerable proportion of businesses in the EU report difficulties finding staff with adequate skills and consider the lack of skilled workers as one of their biggest challenge. At the same time, many young workers in the EU are classified as being overqualified and face a horizontal skills mismatch (i.e. they do not work in an occupation that corresponds to their field of study). In cases where such gaps and mismatches are not a result of individual choice, but rather the consequence of a lack of professional opportunities, of information or coordination, they may hinder the diffusion and adoption of innovation as well as reduce inclusive economic growth and individual wellbeing.
The European Skills Agenda for Sustainable Competitiveness, Social Fairness and Resilience recognises the importance played by cooperation, skills intelligence, VET and AL in ensuring that people – regardless of gender, racial or ethnic origin, disability, religion or belief, age or sexual orientation, and including low-qualified/skilled adults and people with a migrant background – have the right skills to access and progress in the labour market throughout life. To reduce skill gaps, and identify and reduce problematic forms of mismatches in an informed manner, innovative research activities are needed that focus on understanding them both from the supply and demand side. Such activities should look into the roles played by individuals, public and private employers, skills-development institutions and policy frameworks.
For example, research activities carried out under this topic may cover aspects such as the determinants of the choice of VET or study programme by individuals; the coordination, cost sharing and financing instruments for skills development, looking into which instruments lead to which outcomes, and why; the role of employers and work places in the provision of VET and AL. Other researched aspects may be the involvement of employers in defining curricula and organising training; the role of personal attitudes and gender stereotypes, information and structural factors in the decision to seek initial or adult education; the extent to which training balances the provision of general, job-specific and personal development skills (e.g. the levels and gaps of digital skills in the public or private sectors). Finally, proposals may look at the opportunities of informal learning and skills formation provided by workplaces; the coordination at local level between VET institutions, employers, R&I agencies or other public institutions; the interaction of skills development systems and institutions with other domains, in particular innovation and industrial policies, etc.
Where possible and relevant, research should draw lessons from recent policy interventions in a contextual manner, and propose adjustment measures, or test them through social innovation experiments.