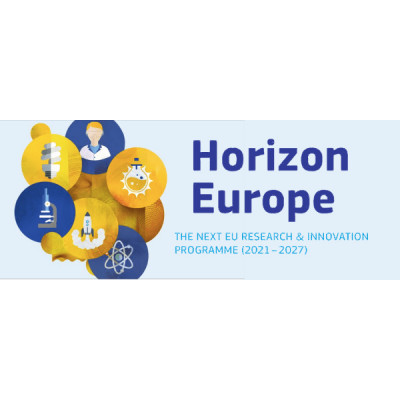 European Researchers' Night 2022-2023
Details
Contracting Authority Type:
Development Institution
Sector:
Media and Communications, Research
Eligible applicants:
Unrestricted / Unspecified, Individuals
Eligible nationalities:
Afghanistan, Albania, Algeria, American Samoa, Angola, Anguilla, Argentina, Armenia, Aruba, Austria, Azerbaijan, Azores, Bangladesh, Belarus, Belgium, Belize, Benin, Bermuda, Bhutan, Bolivia, Bosnia and Herzegovina, Botswana, British Virgin Islands, Bulgaria, Burkina Faso, Burundi, Cambodia, Cameroon, Canary Islands, Cape Verde, Caribbean Netherlands, Cayman Islands, Central African Republic, Chad, Chile, Colombia, Comoros, Congo, Costa Rica, Cote d'Ivoire, Croatia, Cuba, Cyprus, Czech Republic, Dem. Rep. Congo, Denmark, Djibouti, Dominica, Commonwealth of, Dominican Republic, Ecuador, Egypt, El Salvador, Eritrea, Estonia, Eswatini (Swaziland), Ethiopia, Falkland Islands, Faroe Islands, Fiji, Finland, France, French Polynesia, French Southern Territory, Gabon, Gambia, Georgia, Germany, Ghana, Greece, Greenland, Grenada, Guatemala, Guinea, Guinea-Bissau, Guyana, Haiti, Honduras, Hungary, Iceland, Indonesia, Iran, Iraq, Ireland, Israel, Italy, Jamaica, Jordan, Kazakhstan, Kenya, Kiribati, Kosovo, Kyrgyzstan, Laos, Latvia, Lebanon, Lesotho, Liberia, Libya, Lithuania, Luxembourg, Madagascar, Malawi, Malaysia, Maldives, Mali, Malta, Marshall Islands, Mauritania, Mauritius, Micronesia, Moldova, Mongolia, Montenegro, Montserrat, Morocco, Mozambique, Myanmar, Namibia, Nepal, Netherlands, New Caledonia, Nicaragua, Niger, Nigeria, North Korea, North Macedonia, Norway, Pakistan, Palau, Palestine / West Bank & Gaza, Panama, Papua New Guinea, Paraguay, Peru, Philippines, Pitcairn, Poland, Portugal, Romania, Rwanda, Saint Helena, Saint Kitts and Nevis, Saint Lucia, Saint Vincent and the Grenadines, Samoa, Sao Tome and Principe, Senegal, Serbia, Seychelles, Sierra Leone, Slovakia, Slovenia, Solomon Islands, Somalia, South Africa, South Sudan, Spain, Sri Lanka, St. Pierre and Miquelon, Sudan, Suriname, Sweden, Switzerland, Syria, Tajikistan, Tanzania, Thailand, Timor-Leste, Togo, Tonga, Tunisia, Turkey, Turkmenistan, Turks and Caicos, Tuvalu, Uganda, Ukraine, Uruguay, Uzbekistan, Vanuatu, Venezuela, Vietnam, Wallis and Futuna, Yemen, Zambia, Zimbabwe
Date posted:
21 Jun, 2021
Description
Call Updates

Feb 17, 2022 10:05:57 AM
Letters informing on the results of the evaluation have been sent to applicants.
Below an overview of the evaluation results (Flash Call Information):
EVALUATION results
Published: 16.6.2021
Deadline: 7.10.2021
Available budget: EUR 15.500.000,00
The results of the evaluation are as follows:
Number of proposals submitted: 111
Number of inadmissible proposals: 0
Number of ineligible proposals: 2
Number of above-threshold proposals: 81
Total budget requested for above-threshold proposals: EUR 24.292.580,00
For questions, please contact: the Research Enquiry Service.
https://ec.europa.eu/info/research-and-innovation/contact/research-enquiry-service_en
Oct 8, 2021 9:15:30 AM
Call HORIZON-MSCA-2022-CITIZENS-01 has closed on the 7/10/2021.
111 proposals have been submitted.
Evaluation results are expected to be communicated in February 2022.
Jun 22, 2021 9:12:09 AM

The submission session is now available for: HORIZON-MSCA-2022-CITIZENS-01-01(HORIZON-CSA)
---
European Researchers' Night 2022-2023
TOPIC ID: HORIZON-MSCA-2022-CITIZENS-01-01
Programme: Horizon Europe Framework Programme (HORIZON)
Call: MSCA and Citizens 2022 (HORIZON-MSCA-2022-CITIZENS-01)
Type of action: HORIZON-CSA HORIZON Coordination and Support Actions
Type of MGA: HORIZON Lump Sum Grant [HORIZON-AG-LS]
Deadline model: single-stage
Planned opening date: 22 June 2021
Deadline date: 07 October 2021 17:00:00 Brussels time
Topic description
ExpectedOutcome:
Project results are expected to contribute to the following outcomes:
For researchers
Enhanced opportunities to interact with citizens and local, regional and national authorities;
Improved communication skills and competences to interact with a non-research audience, notably with pupils and students.
For organisations
Increased reputation and visibility of participating organisations in terms of hosting excellence research projects towards the general public and possible future students;
Researchers' work made more tangible, concrete, accessible, and thus opening research and science to all;
Improved outreach to all audiences, and notably those who do not have an easy access to science and research activities;
Better communication of R&I results and activities to society, increased and strengthened opportunities for citizens' engagement.
Scope:
The European Researchers' Night takes place every year, on the last Friday of September[1]. It supports events that can last up to two days: they can start on Friday and continue the following day. Pre-events, prior to the main event, and related post-events, such as wrap-up meetings or small-scale follow-up events, can also be organised.
It is the occasion for a Europe-wide public and media event for the promotion of research careers, in particular focused on young people and their families.
The European Researchers' Night targets the general public, addressing and attracting people regardless of the level of their scientific background, with a special focus on families, pupils and students, and notably those who do not have easy access to, and thus are less inclined to engage in STEAM fields (science, technology, engineering, arts and mathematics) or research activities.
The European Researchers' Night will also bring researchers to schools to interact with pupils at any time during the project duration. The Researchers at Schools activities will allow researchers and pupils to interact on societal challenges and on the key role of research to address them. Pupils will thus also learn directly about research projects and initiatives related to EU main priorities.
Types of activities
Activities can combine education with entertainment, especially when addressing young audiences. They can take various forms, such as exhibitions, hands-on experiments, science shows, simulations, debates, games, competitions, quizzes, etc. Where appropriate, engagement with educational institutions should be sought in order to encourage formal and informal science education with the aim of improving the scientific knowledge base. This will be particularly relevant for Researchers at Schools activities, which will allow researchers to showcase their work and interact with pupils. Researchers will engage with teachers and pupils on challenges related to climate change, sustainable development, health and other issues related to the European Commission priorities and main orientations, such as the European Green Deal or the EU Research and Innovation Missions. The Researchers at Schools activities should take place throughout the year and should be subject to a dedicated promotion, particularly towards schools.
The European Researchers' Night should be highlighted as a European (and Europe-wide) event, and each proposal should promote the European Union and its impact on citizens' daily life in the most appropriate way, according to the set-up and the configuration of the event, its location and its activities.
Involvement of researchers funded by Horizon Europe or previous Framework Programmes, notably by the Marie Skłodowska-Curie Actions, is highly encouraged.
The European Researchers' Night promotes gender balance, diversity and inclusiveness in science in terms of planned activities and researchers involved.
The European Commission has defined priorities, notably through the Horizon Europe Missions, which aim to tackle challenges faced by our societies.
For the 2022 call, applicants are encouraged to focus on, and include activities relating to, priorities identified by the Missions in their events.
Partnerships and coordination at regional, national or cross-border levels will be strongly encouraged aiming at a good geographical spread and avoiding overlaps. Activities carried-out in non-associated third countries are not eligible for funding.
Applicants are encouraged to submit proposals covering two successive editions (2022 and 2023) of the European Researcher's Night.
High-quality applications not retained due to lack of funding may be granted the status of associated events.
Eligible costs will take the form of lump sum contributions as stipulated in Decision of 11 March 2021 authorising the use of lump sum contributions and unit contributions for Marie Skłodowska-Curie actions under the Horizon Europe Programme.
The expected EU contribution per project, mentioned in the indicative budget and specific conditions above, are for a single[2] annual edition of the European Researchers' Night.
[1]Except for countries which for strong cultural reasons would be prevented from organising any action addressing the public at large on such a date.
[2]The expected contribution for projects covering two editions of the European Researchers' Night is between EUR 0.1 and 0.3 million, but this does not preclude submission and selection of a proposal requesting different amounts.
Location:
Albania, Austria, Azores, Belgium, Bosnia and Herzegovina, Bulgaria, Canary Islands, Croatia, Cyprus, Czech Republic, Denmark, Estonia, Faroe Islands, Finland, France, Germany, Greece, Hungary, Ireland, Italy, Kosovo, Latvia, Lithuania, Luxembourg, Malta, Montenegro, Netherlands, North Macedonia, Poland, Portugal, Romania, Serbia, Slovakia, Slovenia, Spain, Sweden, Turkey, UK