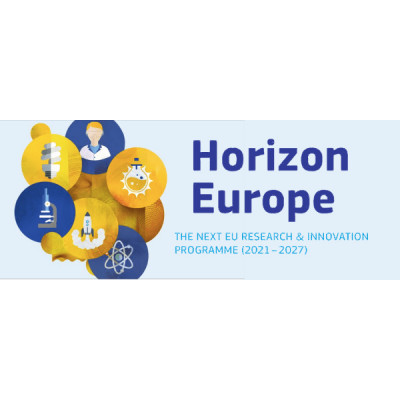 Novel Agro-Photovoltaic systems
Details
Contracting Authority Type:
Development Institution
Sector:
Energy, Electrical Engineering, Agriculture
Eligible applicants:
Unrestricted / Unspecified, Individuals
Eligible nationalities:
Afghanistan, Albania, Algeria, American Samoa, Angola, Anguilla, Argentina, Armenia, Aruba, Austria, Azerbaijan, Azores, Bangladesh, Belarus, Belgium, Belize, Benin, Bermuda, Bhutan, Bolivia, Bosnia and Herzegovina, Botswana, British Virgin Islands, Bulgaria, Burkina Faso, Burundi, Cambodia, Cameroon, Canary Islands, Cape Verde, Caribbean Netherlands, Cayman Islands, Central African Republic, Chad, Chile, Colombia, Comoros, Congo, Costa Rica, Cote d'Ivoire, Croatia, Cuba, Cyprus, Czech Republic, Dem. Rep. Congo, Denmark, Djibouti, Dominica, Commonwealth of, Dominican Republic, Ecuador, Egypt, El Salvador, Eritrea, Estonia, Eswatini (Swaziland), Ethiopia, Falkland Islands, Faroe Islands, Fiji, Finland, France, French Polynesia, French Southern Territory, Gabon, Gambia, Georgia, Germany, Ghana, Greece, Greenland, Grenada, Guatemala, Guinea, Guinea-Bissau, Guyana, Haiti, Honduras, Hungary, Iceland, Indonesia, Iran, Iraq, Ireland, Israel, Italy, Jamaica, Jordan, Kazakhstan, Kenya, Kiribati, Kosovo, Kyrgyzstan, Laos, Latvia, Lebanon, Lesotho, Liberia, Libya, Lithuania, Luxembourg, Madagascar, Malawi, Malaysia, Maldives, Mali, Malta, Marshall Islands, Mauritania, Mauritius, Micronesia, Moldova, Mongolia, Montenegro, Montserrat, Morocco, Mozambique, Myanmar, Namibia, Nepal, Netherlands, New Caledonia, Nicaragua, Niger, Nigeria, North Korea, North Macedonia, Norway, Pakistan, Palau, Palestine / West Bank & Gaza, Panama, Papua New Guinea, Paraguay, Peru, Philippines, Pitcairn, Poland, Portugal, Romania, Rwanda, Saint Helena, Saint Kitts and Nevis, Saint Lucia, Saint Vincent and the Grenadines, Samoa, Sao Tome and Principe, Senegal, Serbia, Seychelles, Sierra Leone, Slovakia, Slovenia, Solomon Islands, Somalia, South Africa, South Sudan, Spain, Sri Lanka, St. Pierre and Miquelon, Sudan, Suriname, Sweden, Switzerland, Syria, Tajikistan, Tanzania, Thailand, Timor-Leste, Togo, Tonga, Tunisia, Turkey, Turkmenistan, Turks and Caicos, Tuvalu, Uganda, Ukraine, Uruguay, Uzbekistan, Vanuatu, Venezuela, Vietnam, Wallis and Futuna, Yemen, Zambia, Zimbabwe
Date posted:
21 Jun, 2021
Description
Call Updates
Aug 2, 2022 10:57:00 AM
Call: HORIZON-CL5-2022-D3-01
Deadline: 26-04-2022
The results of the evaluation are as follows:
HORIZON-CL5-2022-D3-01-06:
26 Submitted
23 Evaluated
12 Above threshold
58.7 €Mln Requested contribution
The last column shows the total EU contribution requested by above threshold proposals, to be compared with the topic budgets.
We recently informed the applicants about the evaluation results for their proposals.
For questions, please contact the Research Enquiry Service.
https://ec.europa.eu/info/funding-tenders/opportunities/portal/screen/support/helpdesks
---
Apr 29, 2022 4:18:09 PM
The call for proposals HORIZON-CL5-2022-D3-01 closed on 26/04/2022. 196 proposals were submitted to the call.
The breakdown per topic is:
HORIZON-CL5-2022-D3-01-06 (IA): 26 proposals
---
Oct 28, 2021 6:00:04 PM
The submission session is now available for: HORIZON-CL5-2022-D3-01-06(HORIZON-IA)
---
Novel Agro-Photovoltaic systems
TOPIC ID: HORIZON-CL5-2022-D3-01-06
Programme: Horizon Europe Framework Programme (HORIZON)
Call: Sustainable, secure and competitive energy supply (HORIZON-CL5-2022-D3-01)
Type of action: HORIZON-IA HORIZON Innovation Actions
Type of MGA: HORIZON Action Grant Budget-Based [HORIZON-AG]
Deadline model: single-stage
Planned opening date: 14 October 2021
Deadline date: 26 April 2022 17:00:00 Brussels time
Topic description
ExpectedOutcome:
Photovoltaic power generation is pivotal to a clean energy system and the achievement of the zero-emissions target. To that end, it is important to enhance affordability, sustainability and exploit the modularity and synergies of application of PV technologies. Consequently, project results are expected to contribute to all of the following outcomes:
Harvesting of crops and photovoltaic electricity, providing sustainable solutions for energy production/use/efficiency, soil protection and water conservation.
Reinforce the European PV value chain, introduce new business models and open new markets for novel Agro-Photovoltaic systems.
Minimise the impact of PV on landscape and environment exploiting its modularity and synergies of use.
Scope:
Agro-Photovoltaics (or Agrivoltaics) denotes approaches to use agricultural areas simultaneously to produce crops and to generate PV electricity. In this way, Agro photovoltaics increases land-use efficiency and enables PV capacity to be expanded solving the problem of energy poverty in the agricultural sector, while still retaining fertile arable areas for agriculture.
The proposal should address all of the following:
Develop and demonstrate agro-photovoltaic systems or building integrated agro-photovoltaic systems for green houses employing PV cell technologies/systems that allow and are adapted to appropriate growth conditions (plant variety and local geography) and at the same time produce electricity covering all year-through energy needs (e.g. for cooling/heating, watering, etc.) and increased crop yield.
Demonstrate feasibility, reliability, replicability, robustness and ease of maintenance of the system and its performance using relevant KPIs (for e.g. ground coverage ratio, energy and agricultural yield, spatial efficiency, etc.).
Demonstrate a business case for the concept and market introduction strategy.
Address the following related aspects: low environmental impact (avoiding or minimizing land impact from PV systems), resource efficiency and circularity potential.
Include a strong involvement of citizens/civil society, together with academia/research, industry/SMEs and government/public authorities.
This topic requires the effective contribution of SSH disciplines and the involvement of SSH experts, institutions, as well as the inclusion of relevant SSH expertise, in order to produce meaningful and significant effects enhancing the societal impact of the related research activities.
Specific Topic Conditions:
Activities are expected to achieve TRL 7 by the end of the project – see General Annex B.
Cross-cutting Priorities:
Socio-economic science and humanities
There are no similar grants by sectors