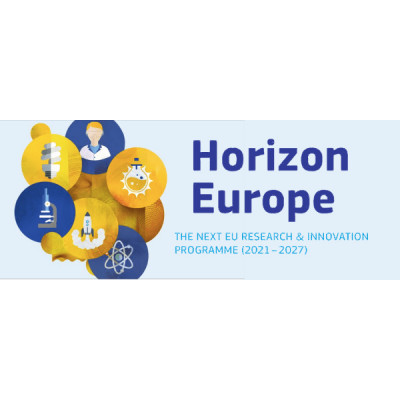 Safer navigation and tackling containership fires
Details
Contracting Authority Type:
Development Institution
Sector:
Information & Communication Technology, Water Navigation & Ports & Shipping
Eligible applicants:
Unrestricted / Unspecified, Individuals
Eligible nationalities:
Afghanistan, Albania, Algeria, American Samoa, Angola, Anguilla, Argentina, Armenia, Aruba, Austria, Azerbaijan, Azores, Bangladesh, Belarus, Belgium, Belize, Benin, Bermuda, Bhutan, Bolivia, Bosnia and Herzegovina, Botswana, British Virgin Islands, Bulgaria, Burkina Faso, Burundi, Cambodia, Cameroon, Canary Islands, Cape Verde, Caribbean Netherlands, Cayman Islands, Central African Republic, Chad, Chile, Colombia, Comoros, Congo, Costa Rica, Cote d'Ivoire, Croatia, Cuba, Cyprus, Czech Republic, Dem. Rep. Congo, Denmark, Djibouti, Dominica, Commonwealth of, Dominican Republic, Ecuador, Egypt, El Salvador, Eritrea, Estonia, Eswatini (Swaziland), Ethiopia, Falkland Islands, Faroe Islands, Fiji, Finland, France, French Polynesia, French Southern Territory, Gabon, Gambia, Georgia, Germany, Ghana, Greece, Greenland, Grenada, Guatemala, Guinea, Guinea-Bissau, Guyana, Haiti, Honduras, Hungary, Iceland, Indonesia, Iran, Iraq, Ireland, Israel, Italy, Jamaica, Jordan, Kazakhstan, Kenya, Kiribati, Kosovo, Kyrgyzstan, Laos, Latvia, Lebanon, Lesotho, Liberia, Libya, Lithuania, Luxembourg, Madagascar, Malawi, Malaysia, Maldives, Mali, Malta, Marshall Islands, Mauritania, Mauritius, Micronesia, Moldova, Mongolia, Montenegro, Montserrat, Morocco, Mozambique, Myanmar, Namibia, Nepal, Netherlands, New Caledonia, Nicaragua, Niger, Nigeria, North Korea, North Macedonia, Norway, Pakistan, Palau, Palestine / West Bank & Gaza, Panama, Papua New Guinea, Paraguay, Peru, Philippines, Pitcairn, Poland, Portugal, Romania, Rwanda, Saint Helena, Saint Kitts and Nevis, Saint Lucia, Saint Vincent and the Grenadines, Samoa, Sao Tome and Principe, Senegal, Serbia, Seychelles, Sierra Leone, Slovakia, Slovenia, Solomon Islands, Somalia, South Africa, South Sudan, Spain, Sri Lanka, St. Pierre and Miquelon, Sudan, Suriname, Sweden, Switzerland, Syria, Tajikistan, Tanzania, Thailand, Timor-Leste, Togo, Tonga, Tunisia, Turkey, Turkmenistan, Turks and Caicos, Tuvalu, Uganda, Ukraine, Uruguay, Uzbekistan, Vanuatu, Venezuela, Vietnam, Wallis and Futuna, Yemen, Zambia, Zimbabwe
Date posted:
21 Jun, 2021
Description
Call updates
Jan 28, 2022 10:41:47 AM

The call HORIZON-CL5-2022-D6-01 closed on 12/01/2022. 66 proposals were submitted, with the following breakdown per topic:
HORIZON-CL5-2022-D6-01-08: (IA) 9 proposals
Oct 26, 2021 10:29:47 AM
The submission session is now available for: HORIZON-CL5-2022-D6-01-08(HORIZON-IA)
---
Safer navigation and tackling containership fires
TOPIC ID: HORIZON-CL5-2022-D6-01-08
Programme: Horizon Europe Framework Programme (HORIZON)
Call: Safe, Resilient Transport and Smart Mobility services for passengers and goods (HORIZON-CL5-2022-D6-01)
Type of action: HORIZON-IA HORIZON Innovation Actions
Type of MGA: HORIZON Action Grant Budget-Based [HORIZON-AG]
Deadline model: single-stage
Planned opening date: 14 October 2021
Deadline date: 12 January 2022 17:00:00 Brussels time
Topic description
ExpectedOutcome:
Projects are expected to contribute to the following outcomes:
Navigational accidents including vessel collisions and groundings, damage to vessels and boats from debris (in particular lost containers), and harm to marine mammals are significantly reduced.
There is systematic understanding of the causes of navigational accidents and high standards are established for their prevention.
Automated systems reducing the human factor as a cause of navigational accidents are introduced on a relevant scale and deployed in particular on vessels operating in sensitive areas where navigational accidents and incidents would have a particular negative impact (coastal zones, marine protected areas).
Digital solutions ("smart ships") that help in the prevention of accidents are developed and integrated in the overall vessel architecture and in traffic control systems. A link to automated and autonomous shipping solutions under development is established.
Containership fires can be systematically prevented, and when occurring they will be detected swiftly and tackled safely without recourse to external intervention.
The serious risk to crews, coastal and port communities from the toxic combustion products of containership fires is mitigated.
The frequency of containership fires is reduced in a statistically proven way.
Scope:
Whilst the safety of shipping has significantly improved since the major disasters in the past decades navigational accidents remain a frequent and almost daily occurrence. In addition, the growing size of containerships has been linked to an increasing frequency of major containership fires which are difficult to tackle and have often resulted in the loss of lives and the total loss of ship and cargo as well as dangers from toxic combustion products. Lost containers remain a serious navigational hazard with consequences for the safety of smaller vessels and boats as well as for imminent and longer term coastal pollution.
Human factors are often the most important causal factor within navigational accidents including collisions with waterborne traffic and structures, and groundings. Furthermore hazards such as collisions with large marine mammals and debris can be difficult to detect by means of human observation.
Despite improvements fires on-board containerships continue to be a regular occurrence which often require external intervention for crew evacuation (where at all possible) and on certain occasions have remained uncontrolled for days before burning out or being extinguished. Such interventions cannot be assured easily on most major shipping routes and are not always effective with consequent risks to crews, the marine environment and potentially coastal communities.
To address these challenges applicants will address one of the following two aspects:
Navigational accidents
Systematically assess the causes, consequences and probability of navigational accidents, including collisions involving vessels and offshore structures, groundings, container losses, as well as collisions with marine mammals and floating objects.
Develop solutions and standards to address the most important causal factors, including the removal/reduction of human factors through smart sensors and automatic prevention and evasion measures.
To reduce and potentially eliminate the human factor develop and test innovative solutions beyond the state of the art to locate and stay clear of objects in order to avoid navigational accidents including collisions with marine mammals, floating debris and small surface vessels, in particular recreational crafts and fishing boats. Based on open source principles and common data protocols (e.g. AIS) the developed systems should also support digital networking to alert other waterborne traffic in real time of the location of hazards as well as supporting a European navigational hazards data base. The exploitation of Galileo GNSS services and eventually other space based services is to be foreseen.
Propose solutions to the tracking and recovery of lost containers in cases where those containers pose a risk to navigation and the marine environment.
Location:
Albania, Austria, Azores, Belgium, Bosnia and Herzegovina, Bulgaria, Canary Islands, Croatia, Cyprus, Czech Republic, Denmark, Estonia, Faroe Islands, Finland, France, Germany, Greece, Hungary, Ireland, Italy, Kosovo, Latvia, Lithuania, Luxembourg, Malta, Montenegro, Netherlands, North Macedonia, Poland, Portugal, Romania, Serbia, Slovakia, Slovenia, Spain, Sweden, Turkey, UK