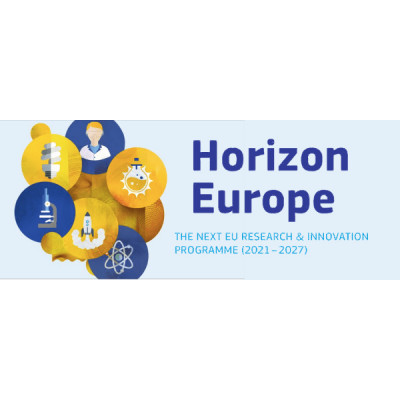 Advanced optical communication components (Photonics Partnership) (IA)
Details
Contracting Authority Type:
Development Institution
Sector:
Telecommunications
Eligible applicants:
Unrestricted / Unspecified, Individuals
Eligible nationalities:
Afghanistan, Albania, Algeria, American Samoa, Angola, Anguilla, Argentina, Armenia, Aruba, Austria, Azerbaijan, Azores, Bangladesh, Belarus, Belgium, Belize, Benin, Bermuda, Bhutan, Bolivia, Bosnia and Herzegovina, Botswana, British Virgin Islands, Bulgaria, Burkina Faso, Burundi, Cambodia, Cameroon, Canary Islands, Cape Verde, Caribbean Netherlands, Cayman Islands, Central African Republic, Chad, Chile, Colombia, Comoros, Congo, Costa Rica, Cote d'Ivoire, Croatia, Cuba, Cyprus, Czech Republic, Dem. Rep. Congo, Denmark, Djibouti, Dominica, Commonwealth of, Dominican Republic, Ecuador, Egypt, El Salvador, Eritrea, Estonia, Eswatini (Swaziland), Ethiopia, Falkland Islands, Faroe Islands, Fiji, Finland, France, French Polynesia, French Southern Territory, Gabon, Gambia, Georgia, Germany, Ghana, Greece, Greenland, Grenada, Guatemala, Guinea, Guinea-Bissau, Guyana, Haiti, Honduras, Hungary, Iceland, Indonesia, Iran, Iraq, Ireland, Israel, Italy, Jamaica, Jordan, Kazakhstan, Kenya, Kiribati, Kosovo, Kyrgyzstan, Laos, Latvia, Lebanon, Lesotho, Liberia, Libya, Lithuania, Luxembourg, Madagascar, Malawi, Malaysia, Maldives, Mali, Malta, Marshall Islands, Mauritania, Mauritius, Micronesia, Moldova, Mongolia, Montenegro, Montserrat, Morocco, Mozambique, Myanmar, Namibia, Nepal, Netherlands, New Caledonia, Nicaragua, Niger, Nigeria, North Korea, North Macedonia, Norway, Pakistan, Palau, Palestine / West Bank & Gaza, Panama, Papua New Guinea, Paraguay, Peru, Philippines, Pitcairn, Poland, Portugal, Romania, Rwanda, Saint Helena, Saint Kitts and Nevis, Saint Lucia, Saint Vincent and the Grenadines, Samoa, Sao Tome and Principe, Senegal, Serbia, Seychelles, Sierra Leone, Slovakia, Slovenia, Solomon Islands, Somalia, South Africa, South Sudan, Spain, Sri Lanka, St. Pierre and Miquelon, Sudan, Suriname, Sweden, Switzerland, Syria, Tajikistan, Tanzania, Thailand, Timor-Leste, Togo, Tonga, Tunisia, Turkey, Turkmenistan, Turks and Caicos, Tuvalu, Uganda, Ukraine, Uruguay, Uzbekistan, Vanuatu, Venezuela, Vietnam, Wallis and Futuna, Yemen, Zambia, Zimbabwe
Date posted:
23 Jun, 2021
Description
Call updates
Nov 5, 2021 3:52:01 PM
Submissions to call HORIZON-CL4-2021-DIGITAL-EMERGING-01
A total of 327 proposals has been submitted to call HORIZON-CL4-2021-DIGITAL-EMERGING-01, which closed on 21 October 2021. These proposals, of which the evaluation will be organized over the coming weeks and months, were submitted to the following topics:
HORIZON-CL4-2021-DIGITAL-EMERGING-01-06 - Advanced optical communication components (Photonics Partnership) (IA)
15 proposals (indicative budget 26 EUR million)
Oct 4, 2021 2:14:03 PM
Please note that the 'Other annexes' box has been added to the submission system.
However, please keep in mind that this box should not be used for proposals submitted to this topic, because it is reserved for the description of the use of financial support to third parties, not allowed for this topic. Any information uploaded in that box will be disregarded.
Jun 22, 2021 3:40:31 PM
The submission session is now available for: HORIZON-CL4-2021-DIGITAL-EMERGING-01-06(HORIZON-IA)
---
Advanced optical communication components (Photonics Partnership) (IA)
TOPIC ID: HORIZON-CL4-2021-DIGITAL-EMERGING-01-06
Programme: Horizon Europe Framework Programme (HORIZON)
Call: Digital and emerging technologies for competitiveness and fit for the green deal (HORIZON-CL4-2021-DIGITAL-EMERGING-01)
Type of action: HORIZON-IA HORIZON Innovation Actions
Type of MGA: HORIZON Action Grant Budget-Based [HORIZON-AG]
Deadline model: single-stage
Opening date: 22 June 2021
Deadline date: 21 October 2021 17:00:00 Brussels time
Topic description

ExpectedOutcome:

Proposal results are expected to contribute to the following expected outcomes:
Reliable and low latency communication with guaranteed service quality for the digital transformation of industrial processes;
Reduced congestion in data communication when a multiplicity of applications compete for simultaneous delivery, thereby causing data loss or a delay in data delivery;
Reduced power consumption to some pico-Joule per bit through the broader use of optical networking technologies, interconnects, and integrated optical communication components;
Lowered barrier for the uptake of performant communication technologies by reducing cost of transmission interfaces to around 50 cents per Gigabit per second.
Scope:
Proposals to develop ultra-dynamic photonic components and subsystems for data communication, using for example new optical wavelength bands, space division multiplexing, new integration schemes, optical switching and new switching paradigms, as solutions for time-deterministic and time-sensitive networks. They should also enable ultra-dynamic reconfiguration on the optical layer and mitigate amplifier power transients, while saving energy, improving bandwidth efficiency, and guaranteeing low deterministic latencies across the network. Emerging solutions, e.g. based on free space optical communication may be explored as well.
Advances will cover a range of use cases for example from optical switching in commercial applications to optical flow or packet switching approaches that would become practical for the industrial Internet. Where relevant for the application, devices should be able to work in a harsh environment such as within a wide temperature operating range, or in high humidity.
In this topic the integration of the gender dimension (sex and gender analysis) in research and innovation content is not a mandatory requirement.
This topic implements the co-programmed European Partnership on Photonics.
Specific Topic Conditions:
Activities are expected to start at TRL 3-4 and achieve TRL 5-6 by the end of the project – see General Annex B.
Cross-cutting Priorities:
Co-programmed European Partnerships