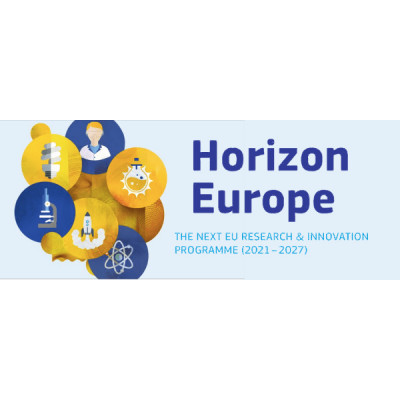 Workforce skills for industry 5.0 (RIA)
Details
Contracting Authority Type:
Development Institution
Sector:
Labour Market & Employment, Training
Eligible applicants:
Unrestricted / Unspecified, Individuals
Eligible nationalities:
Afghanistan, Albania, Algeria, American Samoa, Angola, Anguilla, Argentina, Armenia, Aruba, Austria, Azerbaijan, Azores, Bangladesh, Belarus, Belgium, Belize, Benin, Bermuda, Bhutan, Bolivia, Bosnia and Herzegovina, Botswana, British Virgin Islands, Bulgaria, Burkina Faso, Burundi, Cambodia, Cameroon, Canary Islands, Cape Verde, Caribbean Netherlands, Cayman Islands, Central African Republic, Chad, Chile, Colombia, Comoros, Congo, Costa Rica, Cote d'Ivoire, Croatia, Cuba, Cyprus, Czech Republic, Dem. Rep. Congo, Denmark, Djibouti, Dominica, Commonwealth of, Dominican Republic, Ecuador, Egypt, El Salvador, Eritrea, Estonia, Eswatini (Swaziland), Ethiopia, Falkland Islands, Faroe Islands, Fiji, Finland, France, French Polynesia, French Southern Territory, Gabon, Gambia, Georgia, Germany, Ghana, Greece, Greenland, Grenada, Guatemala, Guinea, Guinea-Bissau, Guyana, Haiti, Honduras, Hungary, Iceland, Indonesia, Iran, Iraq, Ireland, Israel, Italy, Jamaica, Jordan, Kazakhstan, Kenya, Kiribati, Kosovo, Kyrgyzstan, Laos, Latvia, Lebanon, Lesotho, Liberia, Libya, Lithuania, Luxembourg, Madagascar, Malawi, Malaysia, Maldives, Mali, Malta, Marshall Islands, Mauritania, Mauritius, Micronesia, Moldova, Mongolia, Montenegro, Montserrat, Morocco, Mozambique, Myanmar, Namibia, Nepal, Netherlands, New Caledonia, Nicaragua, Niger, Nigeria, North Korea, North Macedonia, Norway, Pakistan, Palau, Palestine / West Bank & Gaza, Panama, Papua New Guinea, Paraguay, Peru, Philippines, Pitcairn, Poland, Portugal, Romania, Rwanda, Saint Helena, Saint Kitts and Nevis, Saint Lucia, Saint Vincent and the Grenadines, Samoa, Sao Tome and Principe, Senegal, Serbia, Seychelles, Sierra Leone, Slovakia, Slovenia, Solomon Islands, Somalia, South Africa, South Sudan, Spain, Sri Lanka, St. Pierre and Miquelon, Sudan, Suriname, Sweden, Switzerland, Syria, Tajikistan, Tanzania, Thailand, Timor-Leste, Togo, Tonga, Tunisia, Turkey, Turkmenistan, Turks and Caicos, Tuvalu, Uganda, Ukraine, Uruguay, Uzbekistan, Vanuatu, Venezuela, Vietnam, Wallis and Futuna, Yemen, Zambia, Zimbabwe
Date posted:
23 Jun, 2021
Description
Call Updates:
Nov 5, 2021 3:50:54 PM
Submissions to call HORIZON-CL4-2021-HUMAN-01
A total of 206 proposals has been submitted to call HORIZON-CL4-2021-HUMAN-01, which closed on 21 October 2021. These proposals, of which the evaluation will be organized over the coming weeks and months, were submitted to the following topics:
HORIZON-CL4-2021-HUMAN-01-26 - Workforce skills for industry 5.0 (RIA)
12 proposals (indicative budget 5 EUR million)
Oct 4, 2021 2:15:42 PM
Please note that the 'Other annexes' box has been added to the submission system.
However, please keep in mind that this box should not be used for proposals submitted to this topic, because it is reserved for the description of the use of financial support to third parties, not allowed for this topic. Any information uploaded in that box will be disregarded.
Aug 18, 2021 10:37:33 AM
Please note that an option has been added in the system, which also allows for affiliated and associated partners and entities to participate under this call for proposals.
Jun 22, 2021 3:42:50 PM

The submission session is now available for:HORIZON-CL4-2021-HUMAN-01-26 (HORIZON-RIA)
---
Workforce skills for industry 5.0 (RIA)
TOPIC ID: HORIZON-CL4-2021-HUMAN-01-26
Programme: Horizon Europe Framework Programme (HORIZON)
Call: A HUMAN-CENTRED AND ETHICAL DEVELOPMENT OF DIGITAL AND INDUSTRIAL TECHNOLOGIES 2021 (HORIZON-CL4-2021-HUMAN-01)
Type of action: HORIZON-RIA HORIZON Research and Innovation Actions
Type of MGA: HORIZON Action Grant Budget-Based [HORIZON-AG]
Deadline model: single-stage
Opening date: 22 June 2021
Deadline date: 21 October 2021 17:00:00 Brussels time
Topic description

ExpectedOutcome:

Proposals are expected to contribute to the following outcomes:
A quantitative and qualitative assessment of the nature of job transformations in the context of the 4th industrial revolution, estimating and mapping the emerging occupations. Establishment of an "Industry 5.0 platform" for future skill requirements improving the critical understanding of the 'black box' of new jobs creation;
guidance and recommendations, including avenues for new learning and training systems, for policy-makers, businesses, individuals, to reduce the skills' gaps, to cope with possible unemployment effects, to foster industrial competitiveness while enhancing inclusiveness.
Scope:

The 4th industrial revolution, has been associated with production efficiencies, cost reductions, streamlined labour requirements and business model adaptations. However, this is accompanied with social, economic and organizational challenges such income inequalities, public perception for job quality and scarcity, legal issues and data security.
The RIA will investigate the social and economic impacts generated by emerging disruptive technologies (artificial intelligence & machine learning, block chain, big data, internet of things, 5g, etc.), robotisation and digitalization on labour markets and business models. They will explore innovative methodologies in redefining work activities and automatable tasks also through an historical comparison with previous industrial revolutions, including cultural, ethical, and regional perspectives, combining the tools of social sciences and humanities (SSH) disciplines with the insights of industry leaders (large companies, SMEs, regional ecosystems) and social partners. Several dimensions should be explored: job nature and skills including the impact generated by the covid-19 outbreak, labour productivity, employment and mobility, quality and new forms of work, business value chains, management and organisational models, gender aspects, workplace and socio-demographic characteristics, territorial structures. Proposals will comprehensively assess how benefits are distributed in all sectors and, keeping into account similar ongoing exercises (e.g. OECD, CEdefop, etc..) as well as national industry 5.0 initiatives, they will forecast the expected dominant trend of jobs, mapping the emerging occupations and predicting the future skill needs and shifts by industry, also improving the critical understanding of those which cannot be automated (creativity, social intelligence, problem-solving, etc..).
Furthermore distinctive learning trajectories and training paths will be identified for both STEM and soft skills, including combined public-private learning ecosystems and collaborative learning techniques/tools. Skills taxonomies will be developed in order to monitor track changes in the demand that are continually challenged by technological progress, thus contributing to close unintended skill gaps and unemployment spill-overs.
This topic requires the effective contribution of SSH disciplines and the involvement of SSH experts, institutions as well as the inclusion of relevant SSH expertise, in order to produce meaningful and significant effects enhancing the societal impact of the related research activities.
Social innovation is recommended when the solution is at the socio-technical interface and requires social change, new social practices, social ownership or market uptake.