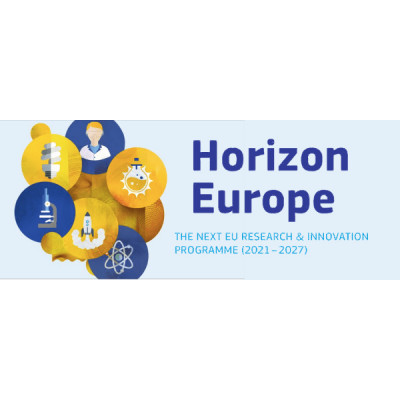 System approach to achieve optimised Smart EV Charging and V2G flexibility in mass-deployment conditions (2ZERO)
Details
Contracting Authority Type:
Development Institution
Eligible applicants:
Unrestricted / Unspecified, Individuals
Eligible nationalities:
Afghanistan, Albania, Algeria, American Samoa, Angola, Anguilla, Argentina, Armenia, Aruba, Austria, Azerbaijan, Azores, Bangladesh, Belarus, Belgium, Belize, Benin, Bermuda, Bhutan, Bolivia, Bosnia and Herzegovina, Botswana, British Virgin Islands, Bulgaria, Burkina Faso, Burundi, Cambodia, Cameroon, Canary Islands, Cape Verde, Caribbean Netherlands, Cayman Islands, Central African Republic, Chad, Chile, Colombia, Comoros, Congo, Costa Rica, Cote d'Ivoire, Croatia, Cuba, Cyprus, Czech Republic, Dem. Rep. Congo, Denmark, Djibouti, Dominica, Commonwealth of, Dominican Republic, Ecuador, Egypt, El Salvador, Eritrea, Estonia, Eswatini (Swaziland), Ethiopia, Falkland Islands, Faroe Islands, Fiji, Finland, France, French Polynesia, French Southern Territory, Gabon, Gambia, Georgia, Germany, Ghana, Greece, Greenland, Grenada, Guatemala, Guinea, Guinea-Bissau, Guyana, Haiti, Honduras, Hungary, Iceland, Indonesia, Iran, Iraq, Ireland, Israel, Italy, Jamaica, Jordan, Kazakhstan, Kenya, Kiribati, Kosovo, Kyrgyzstan, Laos, Latvia, Lebanon, Lesotho, Liberia, Libya, Lithuania, Luxembourg, Madagascar, Malawi, Malaysia, Maldives, Mali, Malta, Marshall Islands, Mauritania, Mauritius, Micronesia, Moldova, Mongolia, Montenegro, Montserrat, Morocco, Mozambique, Myanmar, Namibia, Nepal, Netherlands, New Caledonia, Nicaragua, Niger, Nigeria, North Korea, North Macedonia, Norway, Pakistan, Palau, Palestine / West Bank & Gaza, Panama, Papua New Guinea, Paraguay, Peru, Philippines, Pitcairn, Poland, Portugal, Romania, Rwanda, Saint Helena, Saint Kitts and Nevis, Saint Lucia, Saint Vincent and the Grenadines, Samoa, Sao Tome and Principe, Senegal, Serbia, Seychelles, Sierra Leone, Slovakia, Slovenia, Solomon Islands, Somalia, South Africa, South Sudan, Spain, Sri Lanka, St. Pierre and Miquelon, Sudan, Suriname, Sweden, Switzerland, Syria, Tajikistan, Tanzania, Thailand, Timor-Leste, Togo, Tonga, Tunisia, Turkey, Turkmenistan, Turks and Caicos, Tuvalu, Uganda, Ukraine, Uruguay, Uzbekistan, Vanuatu, Venezuela, Vietnam, Wallis and Futuna, Yemen, Zambia, Zimbabwe
Date posted:
25 Jun, 2021
Description
Call updates
Jun 24, 2021 9:48:50 AM
The submission session is now available for: HORIZON-CL5-2021-D5-01-03(HORIZON-RIA)
---
System approach to achieve optimised Smart EV Charging and V2G flexibility in mass-deployment conditions (2ZERO)
TOPIC ID: HORIZON-CL5-2021-D5-01-03
Programme: Horizon Europe Framework Programme (HORIZON)
Call: Clean and competitive solutions for all transport modes (HORIZON-CL5-2021-D5-01)
Type of action: HORIZON-RIA HORIZON Research and Innovation Actions
Type of MGA: HORIZON Action Grant Budget-Based [HORIZON-AG]
Deadline model: single-stage
Opening date: 24 June 2021
Deadline date: 14 September 2021 17:00:00 Brussels time
ExpectedOutcome:
Projects' results are expected to contribute to all of the following expected outcomes:
Definition of the optimal smart charging concepts able to cope with several million of Electric Vehicles (EV) deployed in different environments.
Development of smart charging strategies and control mechanisms that maximise the EV drivers' satisfaction and the efficiency of the whole energy system, increasing the use of renewable electricity harnessing unused EV storage capacity, whilst minimising grid reinforcements and energy generation needs.
Innovative concepts and technologies performances to create affordable, user-friendly smart and bidirectional (V2X, where X can be G for Grid, H for Home and B for Business) charging solutions, co-optimising the needs of EV users, of the house/building and of the supplying grid.
A better understanding of the operational and economic trade-offs for the user and the vehicle (e.g; cost of battery damage, additional cost for electronics to enable V2G), and on the charging (e.g. installation cost, battery damage/degradation) infrastructure of the different smart and bidirectional (V2G) charging approaches and technologies (for instance AC vs DC), as well as the costs for the different actors involved.
Contribution to the integrated planning process of systems aimed at exploiting cross-sector mutual benefits (G2X and V2X).
Contribution to the standardisation process of interfaces for V2X.
Assess customer expectations and implement an open architecture (i.e. not proprietary) concerning smart and bidirectional charging solutions, as key success factors to build a mutually beneficial charging experience for the user and for the grid.
Demonstrate V2X potential in encouraging renewable energy growth through the integration with low power renewable energy sources (e.g. photovoltaics on the roof or in parking lots), by reducing energy exchange with the grid (in both directions) by 50%.
Scope:
Digitally controlled charging solutions represent a fundamental building block of a full and effective shift to electromobility. When scaled to a mass-market-level, current uncontrolled charging (i.e. maximum available power from the moment the vehicle is plugged in) could contribute to create an extra burden on the power system. Mass availability of battery storage, provided by parked EVs (both light and heavy-duty vehicles) can however be turned into a clear upside if an integrated approach is adopted considering the different charging scenarios (public charging, home charging, depot charging, etc.). Moreover, the effective exploitation of EV charging flexibility can minimise investments in the electric grids, resulting in reduced system charges for the network users.
Proposals are expected to address all the following:
Improve the whole user experience (localization, booking, payment and billing process) when charging EVs under different scenarios (on street and in personal parking, in company and public buildings, etc.) and considering different electric vehicle fleets (passenger cars, light and medium commercial duty vehicles). The quantity and quality of drivers' needs (e.g. range anxiety, duration and preferred time slot for charging, acceptance of incomplete charge levels), the conditions for allowing a shared control of battery State-of-Charge, and the availability to commit to vehicle utilisation limitations (rewards & penalties) have to be considered as a starting point for designing smart and bidirectional charging solutions; integration and control solutions should also be considered, in view of achieving the best customer acceptance.
Consider current slow/medium power charging, analyse and develop and demonstrate lower cost alternatives, appropriate for the mass deployment of slow charging, considering both AC and DC V2X solutions, related costs and issues (for instance power quality of AC systems), in view of optimising the cost of on-vehicle and infrastructure-side electronics.
Complementing previous bullet innovative scalable solutions for large parking areas and urban, on-road parking in smart cities, e.g. from a suitable central power system with multiple outputs vs individual distributed low power chargers, are expected to be considered, developed and validated.
In order to define optimal charging concept/strategies, trade-offs are expected to be performed in different EV penetration scenarios with a view to defining the optimal balance between the vehicle and infrastructure costs, the location and typology of charging infrastructures, and its interoperability whilst demonstrating the efficiency of V2X centralized and decentralized scenarios and catering for different EV categories, in different environments. The following alternatives are expected to be considered: public (including on-road and covered parking), private (residential and office buildings), in cities with high or low private parking availability, for light and heavy duty vehicles, in cities or countries with monophase and triphase systems, integration with personal (V2H) or business power generation (V2B), participation to grid service markets (V2G), aggregation with other consumer/prosumer facilities, behind-the-meter energy optimisation for prosumers.
The impact of the different bidirectional charging profiles on the life of the EV battery and power electronics are expected to be quantified, used to define the damage cost and, therefore, the right level of incentives for the users in allowing their battery to be used.
Performing fast charging can be an alternative to a pervasive low power charging network. These concepts are expected to be analysed and the respective pros and cons defined, including the impact on the grid of a large number of fast chargers adequately spread in the urban environment (considering the potential of local storage), with a view to providing authorities with a complete perspective of the optimal infrastructure depending on local conditions.
Defining optimal charging concept/strategies through the development of smart charging processes and data models, considering current international and European standardisation activities, minimising EV driver's costs by rewarding their charging/discharging flexibility via effectively exploiting the storing capabilities of EVs both in a planned way (charging in low cost/generation surplus time slots) and considering contingencies (fast response in balancing grids flows fluctuations). AI-driven energy management schemes are expected to be developed, including their market and regulatory frameworks (dynamic tariffs criteria and focused incentives), to be tested preferably through regulatory sandboxes. In this respect, the communication requirements among the energy actors are expected to be evaluated, promoting the interoperability (preferably at European level) between the proposed solutions.
A final assessment of the conditions in which full V2X functionalities are needed and beneficial, and where simple V1G charge control is sufficient, are expected to be performed.
Quantitative parametric and probabilistic models for assessing the impact of progressive, massive EV penetration on the electricity system are expected to also be established: these should consider modifications of hourly/weekly load profiles, conditions for energy adequacy (primary energy supply) and power adequacy (grid congestions/reinforcements).
Clear framework for use of the necessary personal data and data portability generated by the natural persons making use of vehicle infrastructure pair should be investigated thoroughly in line with the General Data Protection Regulation.
In order to achieve a seamless smart charging experience for the EV driver, the connectivity and interoperability between the vehicle and the different players in the EV charging ecosystem, including charging point operators (CPOs), electromobility service providers (EMSPs), roaming platforms and distribution system operators (DSOs), together with access to all the necessary data to facilitate this objective, should be considered. This should help in creating an integrated mobility system, assisting drivers and passengers to take optimal decisions in selecting the charging points and overall trip planning, in terms of cost, waiting time, and the extra services provided to drivers and to vehicles.
The relevant data collection, exchange and management for smart and bidirectional charging are expected to be assessed, with a focus on the required in-vehicle data types (especially in relation to the battery management system) which are indispensable to operationalise these new charging technologies. Additionally, communication protocols and user interfaces (including the need for new/updated standards) are expected to be assessed and developed as needed in line with the work carried out by international and European standardisation organisation.
The selected projects are invited to participate to BRIDGE[1] activities when considered relevant.
This topic implements the co-programmed European Partnership on 'Towards zero emission road transport' (2ZERO).
Specific Topic Conditions:
Activities are expected to achieve TRL 5-7 by the end of the project – see General Annex B.
Cross-cutting Priorities:
Co-programmed European Partnerships
[1]https://www.h2020-bridge.eu/