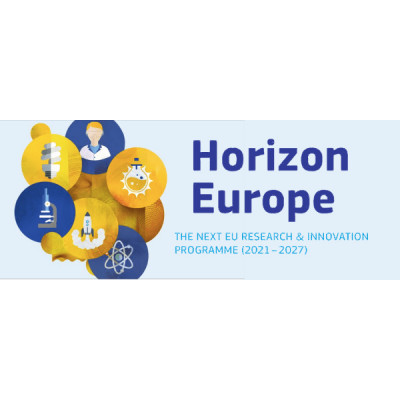 Modelling the role of the circular economy for climate change mitigation
Details
Contracting Authority Type:
Development Institution
Sector:
Environment & NRM, Pollution & Waste Management (incl. treatment)
Eligible applicants:
Unrestricted / Unspecified, Individuals
Eligible nationalities:
Afghanistan, Albania, Algeria, American Samoa, Angola, Anguilla, Argentina, Armenia, Aruba, Austria, Azerbaijan, Azores, Bangladesh, Belarus, Belgium, Belize, Benin, Bermuda, Bhutan, Bolivia, Bosnia and Herzegovina, Botswana, British Virgin Islands, Bulgaria, Burkina Faso, Burundi, Cambodia, Cameroon, Canary Islands, Cape Verde, Caribbean Netherlands, Cayman Islands, Central African Republic, Chad, Chile, Colombia, Comoros, Congo, Costa Rica, Cote d'Ivoire, Croatia, Cuba, Cyprus, Czech Republic, Dem. Rep. Congo, Denmark, Djibouti, Dominica, Commonwealth of, Dominican Republic, Ecuador, Egypt, El Salvador, Eritrea, Estonia, Eswatini (Swaziland), Ethiopia, Falkland Islands, Faroe Islands, Fiji, Finland, France, French Polynesia, French Southern Territory, Gabon, Gambia, Georgia, Germany, Ghana, Greece, Greenland, Grenada, Guatemala, Guinea, Guinea-Bissau, Guyana, Haiti, Honduras, Hungary, Iceland, Indonesia, Iran, Iraq, Ireland, Israel, Italy, Jamaica, Jordan, Kazakhstan, Kenya, Kiribati, Kosovo, Kyrgyzstan, Laos, Latvia, Lebanon, Lesotho, Liberia, Libya, Lithuania, Luxembourg, Madagascar, Malawi, Malaysia, Maldives, Mali, Malta, Marshall Islands, Mauritania, Mauritius, Micronesia, Moldova, Mongolia, Montenegro, Montserrat, Morocco, Mozambique, Myanmar, Namibia, Nepal, Netherlands, New Caledonia, Nicaragua, Niger, Nigeria, North Korea, North Macedonia, Norway, Pakistan, Palau, Palestine / West Bank & Gaza, Panama, Papua New Guinea, Paraguay, Peru, Philippines, Pitcairn, Poland, Portugal, Romania, Rwanda, Saint Helena, Saint Kitts and Nevis, Saint Lucia, Saint Vincent and the Grenadines, Samoa, Sao Tome and Principe, Senegal, Serbia, Seychelles, Sierra Leone, Slovakia, Slovenia, Solomon Islands, Somalia, South Africa, South Sudan, Spain, Sri Lanka, St. Pierre and Miquelon, Sudan, Suriname, Sweden, Switzerland, Syria, Tajikistan, Tanzania, Thailand, Timor-Leste, Togo, Tonga, Tunisia, Turkey, Turkmenistan, Turks and Caicos, Tuvalu, Uganda, Ukraine, Uruguay, Uzbekistan, Vanuatu, Venezuela, Vietnam, Wallis and Futuna, Yemen, Zambia, Zimbabwe
Date posted:
28 Jun, 2021
Description
Call updates
Sep 17, 2021 6:21:08 PM
The Call HORIZON-CL5-2021-D1-01 has closed on the 14 September 2021, 17:00:00 Brussels time.
67 proposals have been submitted.
The breakdown per topic is:
HORIZON-CL5-2021-D1-01-01: 6 proposals
HORIZON-CL5-2021-D1-01-02: 8 proposals
Evaluation results are expected to be communicated in January 2022.
Jun 28, 2021 2:51:08 PM
The submission session is now available for: HORIZON-CL5-2021-D1-01-01(HORIZON-RIA)
---
Modelling the role of the circular economy for climate change mitigation
TOPIC ID: HORIZON-CL5-2021-D1-01-02
Programme: Horizon Europe Framework Programme (HORIZON)
Call: Climate sciences and responses (HORIZON-CL5-2021-D1-01)
Type of action: HORIZON-RIA HORIZON Research and Innovation Actions
Type of MGA: HORIZON Action Grant Budget-Based [HORIZON-AG]
Deadline model: single-stage
Planned opening date: 24 June 2021
Deadline date: 14 September 2021 17:00:00 Brussels time
Topic description

ExpectedOutcome:

Project results are expected to contribute to all of the following expected outcomes:
Improve existing European and/or global climate mitigation models by better representation of basic industrial value chains (including reliable data) and potential mitigation technologies including the impact of circular economy.
Improve the quantification of the impacts and potentials of the circular economy for climate change mitigation.
Support the integration of the circular economy into climate action, policies and their evidence base, including externalities.
Support the integration of the GHG emission reduction / mitigation in the circular economy criteria.
Scope:

Projects are to advance the understanding and modelling of the current and future potential contribution of the circular economy in Europe to GHG emissions reductions. The scope of the modelling activities has to go beyond the state-of-the-art, in particular in terms of sectors covered and their interrelations, be as comprehensive as possible (e.g. covering also the blue economy), and include citizen's behaviours and engagement.
This action should look beyond the specific measures needed to deliver a circular economy and propose a framework for revealing, demonstrating and quantifying the circular economy's potential contribution to climate goals, as well as improving the coverage of basic industry value and supply chains in models (or suites of models) used to analyse mitigation pathways. While focusing on the linkages between circular economy measures and climate goals, the action can also improve the understanding of the connections between climate action and other environmental areas and issues as well as social and health issues, in line with the systemic approach that the European Green Deal promotes.
Collaboration between the scientific community and policy- and decision-makers in order to integrate the circular economy into integrated assessment frameworks and other comprehensive climate policy visions is highly recommended. Actions should also ensure collaboration with industry stakeholders and civil society, including, for example, sharing best-practices, data, models and other knowledge required to analyse mitigation pathways to ensure the input of - and alignment with - the needs, values and expectations of society.
When dealing with models, actions should promote the highest standards of transparency and openness, as much as possible going well beyond documentation and extending to aspects such as assumptions, code and data that is managed in compliance with the FAIR principles[1]. In particular, beneficiaries are strongly encouraged to publish results data in open access databases and/or as annexes to publications. In addition, full openness of any new modules, models or tools developed from scratch or substantially improved with the use of EU funding is expected.