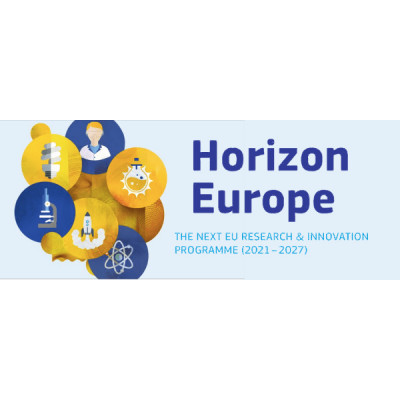 Data-driven decision-support tools for better health care delivery and policy-making with a focus on cancer
Details
Contracting Authority Type:
Development Institution
Sector:
Health, Information & Communication Technology
Eligible applicants:
Unrestricted / Unspecified, Individuals
Eligible nationalities:
Afghanistan, Albania, Algeria, American Samoa, Angola, Anguilla, Argentina, Armenia, Aruba, Austria, Azerbaijan, Azores, Bangladesh, Belarus, Belgium, Belize, Benin, Bermuda, Bhutan, Bolivia, Bosnia and Herzegovina, Botswana, British Virgin Islands, Bulgaria, Burkina Faso, Burundi, Cambodia, Cameroon, Canary Islands, Cape Verde, Caribbean Netherlands, Cayman Islands, Central African Republic, Chad, Chile, Colombia, Comoros, Congo, Costa Rica, Cote d'Ivoire, Croatia, Cuba, Cyprus, Czech Republic, Dem. Rep. Congo, Denmark, Djibouti, Dominica, Commonwealth of, Dominican Republic, Ecuador, Egypt, El Salvador, Eritrea, Estonia, Eswatini (Swaziland), Ethiopia, Falkland Islands, Faroe Islands, Fiji, Finland, France, French Polynesia, French Southern Territory, Gabon, Gambia, Georgia, Germany, Ghana, Greece, Greenland, Grenada, Guatemala, Guinea, Guinea-Bissau, Guyana, Haiti, Honduras, Hungary, Iceland, Indonesia, Iran, Iraq, Ireland, Israel, Italy, Jamaica, Jordan, Kazakhstan, Kenya, Kiribati, Kosovo, Kyrgyzstan, Laos, Latvia, Lebanon, Lesotho, Liberia, Libya, Lithuania, Luxembourg, Madagascar, Malawi, Malaysia, Maldives, Mali, Malta, Marshall Islands, Mauritania, Mauritius, Micronesia, Moldova, Mongolia, Montenegro, Montserrat, Morocco, Mozambique, Myanmar, Namibia, Nepal, Netherlands, New Caledonia, Nicaragua, Niger, Nigeria, North Korea, North Macedonia, Norway, Pakistan, Palau, Palestine / West Bank & Gaza, Panama, Papua New Guinea, Paraguay, Peru, Philippines, Pitcairn, Poland, Portugal, Romania, Rwanda, Saint Helena, Saint Kitts and Nevis, Saint Lucia, Saint Vincent and the Grenadines, Samoa, Sao Tome and Principe, Senegal, Serbia, Seychelles, Sierra Leone, Slovakia, Slovenia, Solomon Islands, Somalia, South Africa, South Sudan, Spain, Sri Lanka, St. Pierre and Miquelon, Sudan, Suriname, Sweden, Switzerland, Syria, Tajikistan, Tanzania, Thailand, Timor-Leste, Togo, Tonga, Tunisia, Turkey, Turkmenistan, Turks and Caicos, Tuvalu, Uganda, Ukraine, Uruguay, Uzbekistan, Vanuatu, Venezuela, Vietnam, Wallis and Futuna, Yemen, Zambia, Zimbabwe
Date posted:
29 Jun, 2021
Description
Call updates
Feb 1, 2022 11:43:16 AM
We recently informed the applicants about the evaluation results for their proposals submitted under this call. The results of the evaluation are as follows:
Number of proposals submitted (including proposals transferred from or to other calls): 87
Number of inadmissible proposals: 2
Number of ineligible proposals: 2
Number of above-threshold proposals: 43
Total budget requested for above-threshold proposals: EUR 297.626.852
Oct 4, 2021 12:07:25 PM
Call HORIZON-HLTH-2021-CARE-05 closed on 21 September 2021. 87 proposals were submitted. The breakdown per topic
is: HORIZON-HLTH-2021-CARE-05-02: 42 proposals
Aug 20, 2021 4:08:12 PM

Although the submission of the document titled 'Template for essential information to be provided for proposals including clinical trials/studies/investigations/cohorts' is not mandatory for the call topic you have accessed, if your proposal includes a clinical study (as it is defined in the template), you are encouraged to complete and submit this template as part of your grant application. Please disregard the second footnote in the template.
Jun 23, 2021 10:01:54 AM
The submission session is now available for: HORIZON-HLTH-2021-CARE-05-02(HORIZON-RIA)
---
Data-driven decision-support tools for better health care delivery and policy-making with a focus on cancer
TOPIC ID: HORIZON-HLTH-2021-CARE-05-02
Programme: Horizon Europe Framework Programme (HORIZON)
Call: Ensuring access to innovative, sustainable and high-quality health care (2021) (HORIZON-HLTH-2021-CARE-05)
Type of action: HORIZON-RIA HORIZON Research and Innovation Actions
Type of MGA: HORIZON Action Grant Budget-Based [HORIZON-AG]
Deadline model: single-stage
Opening date: 22 June 2021
Deadline date: 21 September 2021 17:00:00 Brussels time
ExpectedOutcome:
This topic aims at supporting activities that are enabling or contributing to one or several expected impacts of destination 4 "Ensuring access to innovative, sustainable and high-quality health care". To that end, proposals under this topic should aim for delivering results that are directed at, tailored towards and contributing to some of the following expected outcomes:
Health care organisations and policymakers adopt robust and transparent modelling (including data collection, storage and analysis), planning algorithms and artificial intelligence (AI) solutions in support of health care decision-making processes;
Health care providers, caregivers (formal and informal), citizens, and other relevant stakeholders take better informed decisions about their health or the health of persons they are responsible for and/or about the organisation of the health care service or system they are involved in or in charge of;
Health system owners are provided with evidence-based participative decision-making processes that take into consideration all relevant values, needs and perspectives, enabling to deliver health care services to patients in the most suitable and efficient manner;
Policymakers access evidence-based, interoperable decision support tools for public health policy-making and health care delivery.
Scope:
This call topic will contribute to Europe's Beating Cancer Plan activities[1] and other relevant initiatives such as the European Cancer Information System[2]. For this reason, proposals must focus on one or more phases of the cycle of the disease, starting from prevention and early diagnosis to treatment and quality of life of patients and survivors.
An ever-increasing amount of data is at the disposal of decision- and policy-makers, which, if analysed, pooled and used, could lead to novel data-driven approaches in health care delivery and policy-making, thus improving quality of life, health equity and producing better health outcomes. The collection, access, processing, and (primary and secondary) use of data is still very fragmented across national health systems. The availability and use of structured and unstructured health data represents an opportunity for the implementation of data-driven innovation and it provides new opportunities for developing, monitoring and evaluating decisions, and providing feedback into decision-making processes and policy strategies.
In this topic, research and innovation actions should aim at optimising and/or transforming health care delivery decision-making processes, supporting policy-making, and/or empowering citizens and cancer patients. The development of innovations, including tools, processes and services, should be done together with end-users (i.e. citizens, health professionals and policymakers), and represent both a support-base and scientific evidence for data-driven innovation. Design thinking and other relevant design methodologies should be considered.
The proposals should adhere to the FAIR data[3] principles and adopt data quality standards, data integration operating procedures and GDPR-compliant data sharing/access best practices developed by the European research infrastructures, if relevant. In addition, the proposals are encouraged to adopt best practices of international standards used in the development of computational models.
Data-driven algorithms should be explainable, unbiased and inclusive. Caution needs to be paid to systematically control for gender and racial bias and/or discrimination bias, when developing and using data and algorithms. The actions should ensure that the novel ideas are accompanied by frameworks/guidelines for new forms of collaboration and incentivising mechanisms/tools in order to support implementation of the innovations in the public sector. The tools should aim to improve health outcomes and quality of life, not only to lower health care costs.
Actions should pursue a multi-disciplinary and multi-stakeholder approach to integrate health care research, health services research, innovation, health economics, implementation science, operations management/research, data science and other relevant disciplines (i.e. sociology and anthropology) to ensure more equitable, innovative and sustainable health care systems.
Applicants should propose activities underpinned by health care data in one or more of the following areas:
The development of data-driven, interactive policy and visualisation tools (i.e. through creation of digital twins/virtual models) bringing novel insights on populations, systems and services as a whole, to help policymakers make data-driven decisions. These can be foreseen to be used solely for health care decisions or constitute health-relevant inputs for other sectorial approaches, and promote multi-disciplinary knowledge exchange;
The development of data-driven solutions (i.e scenario-building tools and models) helping health care organisations take evidence-informed decisions on cancer care delivery processes such as logistics planning and management, capacity, utilisation of health services and allocation of resources and infrastructures (i.e. human resources, health goods, etc.), and availability of and access to health care technologies (i.e. pharmaceuticals, vaccines, medical devices, etc.) and interventions;
The development of data-driven solutions empowering citizens' and cancer patients' interaction with the health care systems, including feedback mechanisms, guidance on health care pathways and on managing health care data, supporting patients in making health care decisions and treatment adherence;
The development of digital toolkits and indicators to improve the reporting and assessment of outputs from end-user involvements, including those of patient-reported outcomes measures (PROMs) and patient-reported experience measures (PREMs), and help gauge the actual impact in health care (including interaction between patients and health care providers).
Applicants are encouraged to establish dynamic relations and synergies with the following areas, where applicable:
Decision-making processes and tools, including social innovation;
Monitoring and evaluating the budgetary impact of health care interventions (i.e. innovative solutions, digital services and health care models);
Health technology assessment and cost-effectiveness analysis;
Artificial intelligence/deep learning tools in social medicine to determine causal factors of disease/conditions and develop interventions;
Data sharing between different institutions;
European Health Data Space (EHDS);
Open source and/or common building blocks used in Connecting Europe Facility (CEF) (e.g. eDelivery, eID);
Standards and mechanisms to allow for interoperability between primary and secondary use of data;
Privacy-preserving protocols for secondary use of data for public health policy-making and research;
Federated/distributed access or data processing protocols for data-driven decision-support tools for better health care delivery and policy-making.
Proposals should adopt a patient-centred approach that empowers patients, promotes a culture of dialogue and openness between citizens/patients, caregivers, health care providers and other relevant stakeholders, and unleashes the potential for social innovation.
Whenever the data sources proposed to be used by the applicants include genomics data, the proposals should consider the data standards and legal, ethical and technical interoperability requirements and guidelines agreed under the 1+ Million Genomes Initiative[4] where relevant.
If projects use satellite-based earth observation, positioning, navigation and/or related timing data and services, beneficiaries must make use of Copernicus and/or Galileo/EGNOS (other data and services may additionally be used).
Cross-cutting Priorities:
Social Innovation
Socio-economic science and humanities
EOSC and FAIR data
[1]https://ec.europa.eu/info/law/better-regulation/have-your-say/initiatives/12154-Europe-s-Beating-Cancer-Plan
[2]European Cancer Information System https://ecis.jrc.ec.europa.eu/
[3]FAIR data are data, which meet principles of findability, accessibility, interoperability, and reusability.
[4]https://digital-strategy.ec.europa.eu/en/policies/1-million-genomes