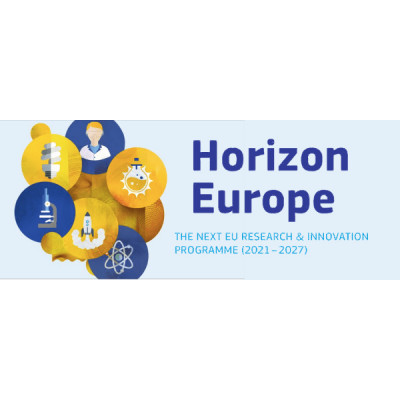 Fostering balanced brain circulation – ERA Fellowships
Details
Contracting Authority Type:
Development Institution
Sector:
Media and Communications, Inst. Devt. & Cap. building, Research
Eligible applicants:
Unrestricted / Unspecified, Individuals
Eligible nationalities:
Afghanistan, Albania, Algeria, American Samoa, Angola, Anguilla, Argentina, Armenia, Aruba, Austria, Azerbaijan, Azores, Bangladesh, Belarus, Belgium, Belize, Benin, Bermuda, Bhutan, Bolivia, Bosnia and Herzegovina, Botswana, British Virgin Islands, Bulgaria, Burkina Faso, Burundi, Cambodia, Cameroon, Canary Islands, Cape Verde, Caribbean Netherlands, Cayman Islands, Central African Republic, Chad, Chile, Colombia, Comoros, Congo, Costa Rica, Cote d'Ivoire, Croatia, Cuba, Cyprus, Czech Republic, Dem. Rep. Congo, Denmark, Djibouti, Dominica, Commonwealth of, Dominican Republic, Ecuador, Egypt, El Salvador, Eritrea, Estonia, Eswatini (Swaziland), Ethiopia, Falkland Islands, Faroe Islands, Fiji, Finland, France, French Polynesia, French Southern Territory, Gabon, Gambia, Georgia, Germany, Ghana, Greece, Greenland, Grenada, Guatemala, Guinea, Guinea-Bissau, Guyana, Haiti, Honduras, Hungary, Iceland, Indonesia, Iran, Iraq, Ireland, Israel, Italy, Jamaica, Jordan, Kazakhstan, Kenya, Kiribati, Kosovo, Kyrgyzstan, Laos, Latvia, Lebanon, Lesotho, Liberia, Libya, Lithuania, Luxembourg, Madagascar, Malawi, Malaysia, Maldives, Mali, Malta, Marshall Islands, Mauritania, Mauritius, Micronesia, Moldova, Mongolia, Montenegro, Montserrat, Morocco, Mozambique, Myanmar, Namibia, Nepal, Netherlands, New Caledonia, Nicaragua, Niger, Nigeria, North Korea, North Macedonia, Norway, Pakistan, Palau, Palestine / West Bank & Gaza, Panama, Papua New Guinea, Paraguay, Peru, Philippines, Pitcairn, Poland, Portugal, Romania, Rwanda, Saint Helena, Saint Kitts and Nevis, Saint Lucia, Saint Vincent and the Grenadines, Samoa, Sao Tome and Principe, Senegal, Serbia, Seychelles, Sierra Leone, Slovakia, Slovenia, Solomon Islands, Somalia, South Africa, South Sudan, Spain, Sri Lanka, St. Pierre and Miquelon, Sudan, Suriname, Sweden, Switzerland, Syria, Tajikistan, Tanzania, Thailand, Timor-Leste, Togo, Tonga, Tunisia, Turkey, Turkmenistan, Turks and Caicos, Tuvalu, Uganda, Ukraine, Uruguay, Uzbekistan, Vanuatu, Venezuela, Vietnam, Wallis and Futuna, Yemen, Zambia, Zimbabwe
Date posted:
30 Jun, 2021
Description
Call updates
Jul 8, 2021 11:37:09 AM
Dear applicants,
It is not possible to directly submit a proposal under this call. Instead, please submit your proposal under the 2021 call for Marie Sklodowska-Curie Actions Postdoctoral Fellowships (HORIZON-MSCA-2021-PF), for which the submission is now open.
ERA Fellowships proposals with a host organisation located in an eligible widening country will be ranked in the ERA Fellowships call, in case they fail to receive funding under the MSCA-2021-PF call.
Eligible applicants are asked in section 5 of the proposal submission form whether or not they wish to be considered for the funding opportunity under the ERA Fellowships.
Additional details can be found in the Postdoctoral Fellowships Guide for Applicants 2021.
---
Jul 1, 2021 8:28:55 AM
Dear applicants,
The proposal submission link for HORIZON-WIDERA-2022-TALENTS-02 (ERA Fellowships) call will be availble shortly under the 2021 call Marie Skłodowska-Curie Actions Postdoctoral Fellowships (HORIZON-MSCA-2021-PF).
Another callupdate will be published in the coming days to inform you.
We are sorry for the inconvenience.
Best regards,
ERA Fellowships team
---
Fostering balanced brain circulation – ERA Fellowships
TOPIC ID: HORIZON-WIDERA-2022-TALENTS-02-01
Programme: Horizon Europe Framework Programme (HORIZON)
Call: Fostering balanced brain circulation (BBC) - ERA Fellowships (HORIZON-WIDERA-2022-TALENTS-02)
Type of action: HORIZON-TMA-MSCA-PF-EF HORIZON TMA MSCA Postdoctoral Fellowships - European Fellowships
Type of MGA: HORIZON Unit Grant [HORIZON-AG-UN]
Deadline model: single-stage
Planned opening date: 29 June 2021
Deadline date: 12 October 2021 17:00:00 Brussels time
Topic description
ExpectedOutcome:
This action builds on the MSCA Postdoctoral Fellowships 2021 action (HORIZON-MSCA-PF-2021). The target group are host organisations located in Widening Countries.
Project results are expected to contribute to the following outcomes:
For supported ERA Fellows:
Increased set of research and transferable skills and competences, leading to improved employability and career prospects of fellows within academia and beyond;
New mind-sets and approaches to R&I work forged through interdisciplinary, inter-sectoral and international experience;
Enhanced networking and communication capacities with scientific peers, as well as with the general public, that will increase and broaden the research and innovation impact;
For participating organisations in the Widening Countries:
Increased alignment of working conditions for researchers in accordance with the principles set out in the European Charter for Researchers and the Code of Conduct for the Recruitment of Researchers;
Enhanced quality and sustainability of research training and supervision;
Increased global attractiveness, visibility and reputation of the participating organisation(s);
Stronger R&I capacity and output among participating organisations; better transfer of knowledge;
Regular feedback of research results into teaching and education at participating organisations.
For Widening countries:
Increased attractiveness for researchers to entities in widening countries, by providing competitive grants and spreading attractive working and employment practices;
More postdoctoral researchers attracted to widening countries.
Scope:

Fellowships should be provided to excellent researchers[1], undertaking cross-border mobility either to or between EU Member States or Horizon Europe Associated Countries. Applications are expected to be made jointly by the researcher together with a beneficiary in the academic or non-academic sector located in a Widening Country.
ERA Fellowships should take place in a Widening Country. Fellowships are open to researchers of any nationality who wish to engage in R&I projects by either coming to Europe from any country in the world or moving within Europe to a Widening Country.
In order to apply for the ERA Fellowships call, applicants need to submit their proposal to the Marie Skłodowska-Curie actions (MSCA) Postdoctoral Fellowships 2021[2]. To be eligible to this call the host organisation must be located in an eligible widening country. The application to the (MSCA) Postdoctoral Fellowships 2021 will be automatically resubmitted to this call in case the proposal fails to reach an adequate place in the ranking to be funded. This simplified submission procedure to the ERA Fellowships call presents applicants moving to Widening countries with an additional funding opportunity but there is the possibility to opt out during the application stage.
The proposals submitted under the ERA Fellowships must fulfil all the admissibility and eligibility conditions of the MSCA Postdoctoral Fellowships 2021 and pass all the thresholds for that call.
ERA Fellowships will be implemented applying the award criteria, scoring and threshold for Marie Skłodowska-Curie actions. The ranking order for the ERA Fellowships call will follow the MSCA Postdoctoral Fellowships 2021 call scores and evaluation procedure and proposals will also retain the scores and comments included in the Evaluation Summary Report (ESR) of this call. The MSCA Postdoctoral Fellowships 2021 model grant agreement will be used to the ERA Fellowships.
Secondments
Researchers receiving an ERA Fellowship may opt to include a secondment phase, within the overall duration of their fellowship in any country worldwide. The secondment phase can be a single period or be divided into shorter mobility periods. Secondments cannot exceed one third of the standard fellowship duration and should be in line with the project objectives, adding significant value and impact to the fellowship.
Placements in the non-academic sector
ERA Fellowships can provide an additional period of up to six months to support researchers seeking a placement at the end of the project to work on R&I projects in an organisation from the non-academic sector established in an EU Member State or Horizon Europe Associated Country. While this possibility is also available to fellows recruited in the non-academic sector, such a placement should be implemented at a different non-academic host organisation established in an EU Member State or Horizon Europe Associated Country. The request for such a placement should be an integral part of the proposal, explaining the added-value for the project and for the career development of the researcher, and will be subject to evaluation. It must be substantiated by a Letter of Commitment from the European non-academic organisation hosting the secondment[3]. This incentive aims at promoting career moves between sectors and organisations and thereby stimulate innovation and knowledge transfer while expanding career opportunities for researchers.
Training activities
The training activities implemented under the ERA Fellowships should include training for key transferable skills[4], foster innovation and entrepreneurship, (e.g. commercialisation of results, Intellectual Property Rights, communication, public engagement and citizen science) and promote Open Science practices (open access to publications and to research data, FAIR data management, etc.).
Career Development Plan
In order to equip ERA Fellows with skills that enhance and expand their career opportunities inside and outside academia, a Career Development Plan should be established jointly by the supervisor(s) and the researcher. In addition to research objectives, this plan should comprise the researcher's training and career needs, including training on transferable skills, teaching, planning for publications and participation in conferences and events aiming at opening science and research to citizens. The Plan has to be submitted as a project deliverable at the beginning of the action and can be updated when needed.
Specific Topic Conditions:
The expected EU contribution depends on the number of person-months requested. For the applicable unit contributions, see specific conditions for the MSCA Postdoctoral Fellowships at the end of the MSCA Work Programme part.
[1]The part of the MSCA Work Programme referring to synergies with the Euratom Research and Training Programme 2021-2025 does not apply to the ERA Fellowships.
[2]specifically to Topic HORIZON-MSCA-2021-PF-01-01, TMA Postdoctoral Fellowships - European Fellowships
[3]In the grant agreement, the non-academic host organisations must participate as associated partners.
[4]As an illustration, Eurodoc published a list of such transferable skills at: http://eurodoc.net/skills-report-2018.pdf