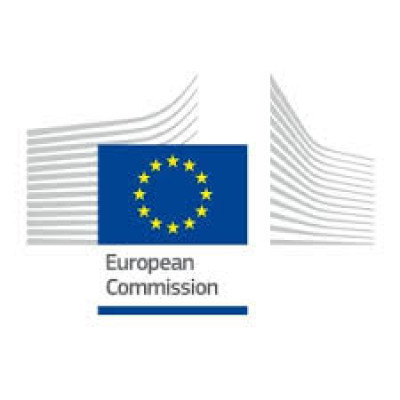 Black Sea blue economy investment and innovation capacity building pilot
Details
Location:
Bulgaria, Georgia, Moldova, Romania, Russia, Turkey, Ukraine
Contracting Authority Type:
Development Institution
Sector:
SME & Private Sector
Eligible applicants:
Unrestricted / Unspecified
Eligible nationalities:
Georgia, Moldova, Russia, Turkey, Ukraine
Date posted:
29 Sep, 2021
Description
Call updates
Jan 13, 2022 9:16:52 AM
Call EMFAF-2021-PIA-FLAGSHIP has closed on the 12th January 2022.
10 proposals have been submitted.
The breakdown per topic is:
EMFAF-2021-PIA-ATLANTIC: 3 proposals
EMFAF-2021-PIA-BLACK: 2 proposals
EMFAF-2021-PIA-WESTMED: 5 proposals
Evaluation results are expected to be communicated in May 2022.
Dec 10, 2021 12:00:00 AM
Section 3 of the call document on "Available budget" has been updated. The budget for this call for proposals has been increased to EUR 5 441 293. Specific budget information per topic can be found in the table below:
Topic 2 — Black Sea blue economy investment and innovation capacity building pilot
EUR 1 575 000
Sep 28, 2021 12:00:00 AM
The submission session is now available for: EMFAF-2021-PIA-FLAGSHIP-BLACK(EMFAF-PJG)
---
Black Sea blue economy investment and innovation capacity building pilot
TOPIC ID: EMFAF-2021-PIA-FLAGSHIP-BLACK
Programme: European Maritime, Fisheries and Aquaculture Fund (EMFAF)
Work programme part: EMFAF-2021
Call: Flagship projects promoting a sustainable blue economy through regional maritime cooperation in the Atlantic, the Black Sea and the Western Mediterranean (EMFAF-2021-PIA-FLAGSHIP)
Work programme year: EMFAF-2021
Type of action: EMFAF-PJG EMFAF Project Grants
Type of MGA: EMFAF Action Grant Budget-Based [EMFAF-AG]
Deadline model: single-stage
Opening date: 28 September 2021
Deadline date: 12 January 2022 17:00:00 Brussels time
Topic description

Objective:In support of the implementation of the Common Maritime Agenda for the Black Sea – endorsed by Bulgaria, Georgia, Moldova, Romania, Russia, Turkey and Ukraine – this call topic aims to boost innovation and digitalisation in blue economy sectors. The selected pilot project(s) will contribute to the implementation of the European Green Deal objectives, the Digital Agenda and the EU Communication on Sustainable Blue Economy .
Specific objectives are:
Strengthening the capacity of blue economy SMEs and start-ups to identify and tap into potential public/private investors.
Improving the visibility of investment opportunities in the Black Sea blue economy and capacity of public/private investors to identify SMEs and start-ups.
Develop stakeholder capacity to establish/enhance concrete cooperation and networking approaches and methods to improve the business environment and strengthen value chains.
Contributing to the development of a networked, multi-stakeholder blue investment and innovation ecosystem in the Black Sea.
Scope:Proposals will bring together blue economy stakeholders in EU and eligible non-EU Black Sea countries to identify and tackle local capacity building needs to boost innovation, digitalisation and investment in the Black Sea blue economy.
Proposals will seek to create a bridge between local stakeholders and activities developed at the level of the Black Sea CMA. In their proposals, applicants will clearly identify the local areas of the Black Sea on which the project will focus.
The scope of the call encompasses traditional and emerging blue economy sectors with high potential for the development of the sustainable blue economy in the Black Sea. Proposals should primarily focus on the following sectors identified as priorities by the CMA Steering Group: coastal and maritime tourism, fisheries and aquaculture and maritime transport.
However, proposals may also consider other blue economy traditional sectors, such as shipbuilding, as well as emerging ones such as blue biotechnology, marine renewable energies, etc. Proposals may also explore the potential for SMEs/start-ups in the development of ports as blue economy accelerators.
In their proposals, applicants should describe target sectors and justify their choice, including in terms of their contribution to sustainability and decarbonisation. Only activities that make a substantive contribution to environmentally sustainable objectives and do no significant harm to any other environmental objectives will be considered in the scope of this call for proposals.
In order to ensure the EU added value of the funded activities and to capitalise the efforts invested so far in enhancing a competitive blue economy in the Black Sea, the submitted proposals must take into due consideration the activities of those projects that already support the implementation of the CMA and that specifically focus on facilitating access to investments for Blue economy SMEs and start-ups.
Applicants will describe clearly in their proposals how they will seek to ensure complementarity and avoid unnecessary duplication with the following projects and initiatives:
The Black Sea Assistance Mechanism and notably the CMA national hubs that support local actors in implementing CMA priorities, identifying and financing relevant projects, organise ad hoc awareness raising and capacity building national events. Coordination with CMA national hubs is important to connect to the network of blue economy stakeholders they have already established.
The Black Sea Virtual Knowledge Centre and its Blue economy stakeholder community that offers a virtual meeting place to exchange information on project ideas, potential partnerships and other topics of common interest. This virtual community is in the early stage of development and may develop further services that could be complementary to the activities envisaged by this call.
The Black Sea CONNECT project which aims to involve blue economy actors in developing a shared vision and coordinated approach to implementation of the Black Sea SRIA.
BlueInvest , which includes activities to facilitate investment in blue economy SMEs and start-ups across all EU sea basins, such as investment readiness coaching and matchmaking. Projects under this call will work in synergy with BlueInvest to support Black Sea SMEs/start-ups and investors in ways that are complementary to the support already available under BlueInvest for EU Black Sea countries and will seek to avoid duplication, including activities to help local stakeholders in the Black Sea to participate in BlueInvest services.
The Enterprise Europe Network, which has local contact points in the Black Sea countries and offers advice and support to businesses to help them innovate, grow, internationalise, form partnerships and access finance.
In addition, proposals should describe how they build on and complement other completed or ongoing relevant projects or initiatives, at international, EU, national or regional level, including those supported by EU funds and those funded/financed from other sources. Particular attention should be given to EU-funded Blue Economy cluster initiatives of relevance and relevant HORIZON 2020 projects, such as SEAS-ERA , Black Sea HORIZON , B-SEENOVA , DOORS and BRIDGE-BS as well as the Black Sea CBC Programme and horizontal clustering actions such as DIGICIRC.
Applicants must explain in their proposal how they will implement the targeted activities below, resulting in concrete and measurable deliverables and results within the project duration:
Carrying out a gap assessment (e.g. SWOT analysis) to define specific needs in the local areas targeted by the proposal. The gap assessment must be conducted with relevant maritime stakeholders including business and research organisations, chambers of commerce, clusters, business hubs/accelerators and financing bodies (i.e. National Promotional Banks).
Designing pilot capacity building activities and services that can address the identified gaps and contribute to an effective and networked blue investment and innovation ecosystem in the Black Sea. The design will also take into account best practices from other regions and sea basins. Activities should contribute to awareness raising, stakeholder engagement and community building. They may include coaching, mentoring, training, advisory services, matchmaking activities or other forms of support for cooperation among blue economy SMEs/start-ups and other stakeholders such as those mentioned above. The design will include a clear methodology and criteria to identify and select the stakeholders that will participate in the pilot activities and services.
Testing of the identified capacity building activities and services for SMEs, start-ups, funding and finance bodies and other stakeholders in the maritime economy.
Assessing the lessons learned, best practices and further opportunities that result from the pilot test and development of recommendations.
All proposals should include additional, complementary activities (at least one) that support the main activities and the call topic objectives. Examples include:
Exploring opportunities for smart specialisation approaches in the Black Sea areas targeted by the proposal as ways to support interregional partnerships and value chains in blue economy sectors;
Increasing complementarity and synergies with relevant projects funded under other EU programmes (e.g. Horizon Europe , INTERREG NEXT Black Sea , Interregional Innovation Investment Initiative (I3) , Digital Europe , LIFE programme , European Structural and Investment Funds , etc.)
Proposals may include other activities, provided they are justified and in line with the call topic objectives.
Expected Impact:Applicants will describe in their proposals the concrete and measurable results within the duration of the project and their expected impact, including indicators for the monitoring and measurement of progress.

Projects are expected to achieve the following impacts:
Development of a supportive regional ecosystem with durable partnerships/ network of Blue economy SMEs and start-ups, research organisations, maritime clusters, financing bodies, public/ private investors and other relevant members.
New, applicable and replicable methods/approaches to concretely support innovation in the blue economy in the Black sea.
Improved visibility of the role of, and funding opportunities offered by, various public/private institutions.
Increased number of blue economy SMEs/start-ups actively seeking and applying for financial investment opportunities (e.g. BlueInvest).
Increased capacity of SMEs and start-ups, research organisations, maritime clusters to bring research and innovation results to the market.
The list of impacts is non-exhaustive and applicants are expected to include others, as appropriate for their proposal.
Location:
Afghanistan, Aland Islands, Albania, Algeria, American Samoa, Andorra, Angola, Anguilla, Antigua and Barbuda, Argentina, Armenia, Aruba, Australia, Austria, Azerbaijan, Azores, Bahamas, Bahrain, Bangladesh, Barbados, Belarus, Belgium, Belize, Benin, Bermuda, Bhutan, Bolivia, Bosnia and Herzegovina, Botswana, Brazil, British Virgin Islands, Brunei, Bulgaria, Burkina Faso, Burundi, Cambodia, Cameroon, Canada, Canary Islands, Cape Verde, Cayman Islands, Central African Republic, Chad, Channel Islands, Chile, China, Christmas Island, Cocos (Keeling) Islands, Colombia, Comoros, Congo, Cook Islands, Costa Rica, Cote d'Ivoire, Croatia, Cuba, Cyprus, Czech Republic, Dem. Rep. Congo, Denmark, Djibouti, Dominica, Commonwealth of, Dominican Republic, Easter Island, Ecuador, Egypt, El Salvador, Equatorial Guinea, Eritrea, Estonia, Ethiopia, Falkland Islands, Faroe Islands, Fiji, Finland, France, French Guiana, French Polynesia, French Southern Territory, Gabon, Galapagos, Gambia, Georgia, Germany, Ghana, Gibraltar, Greece, Greenland, Grenada, Guadeloupe, Guam, Guatemala, Guinea, Guinea-Bissau, Guyana, Haiti, Heard and McDonald Islands, Honduras, Hong Kong, Hungary, Iceland, India, Indonesia, Iran, Iraq, Ireland, Isle of Man, Israel, Italy, Jamaica, Japan, Jordan, Kazakhstan, Kenya, Kiribati, Kosovo, Kuwait, Kyrgyzstan, Laos, Latvia, Lebanon, Lesotho, Liberia, Libya, Liechtenstein, Lithuania, Luxembourg, Macao, North Macedonia, Madagascar, Madeira, Malawi, Malaysia, Maldives, Mali, Malta, Marshall Islands, Martinique, Mauritania, Mauritius, Mayotte, Mexico, Micronesia, Moldova, Monaco, Mongolia, Montenegro, Montserrat, Morocco, Mozambique, Myanmar, Namibia, Nauru, Nepal, Netherlands, Caribbean Netherlands, New Caledonia, New Zealand, Nicaragua, Niger, Nigeria, Niue, Norfolk Island, North Korea, Northern Mariana Islands, Norway, Oman, Pakistan, Palau, Panama, Papua New Guinea, Paraguay, Peru, Philippines, Pitcairn, Poland, Portugal, Puerto Rico, Qatar, Reunion, Romania, Russia, Rwanda, Saint Helena, Saint Kitts and Nevis, Saint Lucia, Saint Martin, Saint Vincent and the Grenadines, Samoa, San Marino, Sao Tome and Principe, Saudi Arabia, Senegal, Serbia, Seychelles, Sierra Leone, Singapore, Slovakia, Slovenia, Solomon Islands, Somalia, South Africa, South Korea, Spain, Sri Lanka, St. Pierre and Miquelon, Sudan, Suriname, Svalbard, Eswatini (Swaziland), Sweden, Switzerland, Syria, Taiwan, Tajikistan, Tanzania, Thailand, Timor-Leste, Togo, Tokelau, Tonga, Trinidad and Tobago, Tunisia, Turkey, Turkmenistan, Turks and Caicos, Tuvalu, UAE, UK, US Virgin Islands, USA, Uganda, Ukraine, Uruguay, Uzbekistan, Vanuatu, Vatican City, Venezuela, Vietnam, Wallis and Futuna, Palestine / West Bank & Gaza, Western Sahara, Yemen, Zambia, Zimbabwe
Location:
Afghanistan, Aland Islands, Albania, Algeria, American Samoa, Andorra, Angola, Anguilla, Antigua and Barbuda, Argentina, Armenia, Aruba, Australia, Austria, Azerbaijan, Azores, Bahamas, Bahrain, Bangladesh, Barbados, Belarus, Belgium, Belize, Benin, Bermuda, Bhutan, Bolivia, Bosnia and Herzegovina, Botswana, Brazil, British Virgin Islands, Brunei, Bulgaria, Burkina Faso, Burundi, Cambodia, Cameroon, Canada, Canary Islands, Cape Verde, Caribbean Netherlands, Cayman Islands, Central African Republic, Chad, Channel Islands, Chile, China, Christmas Island, Cocos (Keeling) Islands, Colombia, Comoros, Congo, Cook Islands, Costa Rica, Cote d'Ivoire, Croatia, Cuba, Cyprus, Czech Republic, Dem. Rep. Congo, Denmark, Djibouti, Dominica, Commonwealth of, Dominican Republic, Easter Island, Ecuador, Egypt, El Salvador, Equatorial Guinea, Eritrea, Estonia, Eswatini (Swaziland), Ethiopia, Falkland Islands, Faroe Islands, Fiji, Finland, France, French Guiana, French Polynesia, French Southern Territory, Gabon, Galapagos, Gambia, Georgia, Germany, Ghana, Gibraltar, Greece, Greenland, Grenada, Guadeloupe, Guam, Guatemala, Guinea, Guinea-Bissau, Guyana, Haiti, Heard and McDonald Islands, Honduras, Hong Kong, Hungary, Iceland, India, Indonesia, Iran, Iraq, Ireland, Isle of Man, Israel, Italy, Jamaica, Japan, Jordan, Kazakhstan, Kenya, Kiribati, Kosovo, Kuwait, Kyrgyzstan, Laos, Latvia, Lebanon, Lesotho, Liberia, Libya, Liechtenstein, Lithuania, Luxembourg, Macao, Madagascar, Madeira, Malawi, Malaysia, Maldives, Mali, Malta, Marshall Islands, Martinique, Mauritania, Mauritius, Mayotte, Mexico, Micronesia, Moldova, Monaco, Mongolia, Montenegro, Montserrat, Morocco, Mozambique, Myanmar, Namibia, Nauru, Nepal, Netherlands, New Caledonia, New Zealand, Nicaragua, Niger, Nigeria, Niue, Norfolk Island, North Korea, North Macedonia, Northern Mariana Islands, Norway, Oman, Pakistan, Palau, Palestine / West Bank & Gaza, Panama, Papua New Guinea, Paraguay, Peru, Philippines, Pitcairn, Poland, Portugal, Puerto Rico, Qatar, Reunion, Romania, Russia, Rwanda, Saint Helena, Saint Kitts and Nevis, Saint Lucia, Saint Martin, Saint Vincent and the Grenadines, Samoa, San Marino, Sao Tome and Principe, Saudi Arabia, Senegal, Serbia, Seychelles, Sierra Leone, Singapore, Slovakia, Slovenia, Solomon Islands, Somalia, South Africa, South Korea, South Sudan, Spain, Sri Lanka, St. Pierre and Miquelon, Sudan, Suriname, Svalbard, Sweden, Switzerland, Syria, Taiwan, Tajikistan, Tanzania, Thailand, Timor-Leste, Togo, Tokelau, Tonga, Trinidad and Tobago, Tunisia, Turkey, Turkmenistan, Turks and Caicos, Tuvalu, UAE, Uganda, UK, Ukraine, Uruguay, US Virgin Islands, USA, Uzbekistan, Vanuatu, Vatican City, Venezuela, Vietnam, Wallis and Futuna, Western Sahara, Yemen, Zambia, Zimbabwe