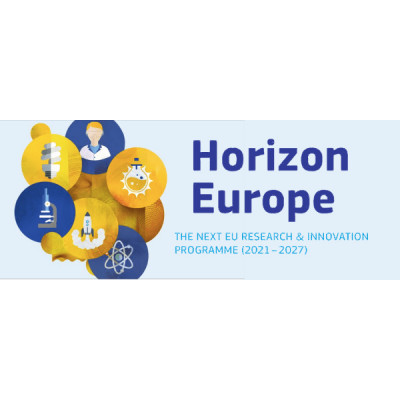 A Pan-European chip infrastructure for design innovation
Details
Contracting Authority Type:
Development Institution
Sector:
Information & Communication Technology
Eligible applicants:
Unrestricted / Unspecified
Eligible nationalities:
Afghanistan, Albania, Algeria, American Samoa, Angola, Anguilla, Argentina, Armenia, Aruba, Austria, Azerbaijan, Azores, Bangladesh, Belarus, Belgium, Belize, Benin, Bermuda, Bhutan, Bolivia, Bosnia and Herzegovina, Botswana, British Virgin Islands, Bulgaria, Burkina Faso, Burundi, Cambodia, Cameroon, Canary Islands, Cape Verde, Caribbean Netherlands, Cayman Islands, Central African Republic, Chad, Chile, Colombia, Comoros, Congo, Costa Rica, Cote d'Ivoire, Croatia, Cuba, Cyprus, Czech Republic, Dem. Rep. Congo, Denmark, Djibouti, Dominica, Commonwealth of, Dominican Republic, Ecuador, Egypt, El Salvador, Eritrea, Estonia, Eswatini (Swaziland), Ethiopia, Falkland Islands, Faroe Islands, Fiji, Finland, France, French Polynesia, French Southern Territory, Gabon, Gambia, Georgia, Germany, Ghana, Greece, Greenland, Grenada, Guatemala, Guinea, Guinea-Bissau, Guyana, Haiti, Honduras, Hungary, Iceland, Indonesia, Iran, Iraq, Ireland, Israel, Italy, Jamaica, Jordan, Kazakhstan, Kenya, Kiribati, Kosovo, Kyrgyzstan, Laos, Latvia, Lebanon, Lesotho, Liberia, Libya, Lithuania, Luxembourg, Madagascar, Malawi, Malaysia, Maldives, Mali, Malta, Marshall Islands, Mauritania, Mauritius, Micronesia, Moldova, Mongolia, Montenegro, Montserrat, Morocco, Mozambique, Myanmar, Namibia, Nepal, Netherlands, New Caledonia, Nicaragua, Niger, Nigeria, North Korea, North Macedonia, Norway, Pakistan, Palau, Palestine / West Bank & Gaza, Panama, Papua New Guinea, Paraguay, Peru, Philippines, Pitcairn, Poland, Portugal, Romania, Rwanda, Saint Helena, Saint Kitts and Nevis, Saint Lucia, Saint Vincent and the Grenadines, Samoa, Sao Tome and Principe, Senegal, Serbia, Seychelles, Sierra Leone, Slovakia, Slovenia, Solomon Islands, Somalia, South Africa, South Sudan, Spain, Sri Lanka, St. Pierre and Miquelon, Sudan, Suriname, Sweden, Switzerland, Syria, Tajikistan, Tanzania, Thailand, Timor-Leste, Togo, Tonga, Tunisia, Turkey, Turkmenistan, Turks and Caicos, Tuvalu, Uganda, Ukraine, Uruguay, Uzbekistan, Vanuatu, Venezuela, Vietnam, Wallis and Futuna, Yemen, Zambia, Zimbabwe
Date posted:
16 Dec, 2021
Description
Call Updates
Feb 24, 2022 5:59:13 PM

The KDT JU Work Programme 2021 has been updated but the updates do not concern this call/topic. The updates are only for the Calls HORIZON-KDT-JU-2021-1-IA and HORIZON-KDT-JU-2-RIA.
Jan 21, 2022 5:13:24 PM
The KDT JU Work Programme 2021 has been updated but the updates do not concern this call/topic. The updates are only for the Calls HORIZON-KDT-JU-2021-1-IA and HORIZON-KDT-JU-2-RIA.
Jan 19, 2022 12:48:18 PM

The "Guide for Applicants to KDT JU Calls for proposals" is now available
Jan 18, 2022 2:16:30 PM

The submission session is now available for: HORIZON-KDT-JU-2021-3-CSA-(HORIZON-JU-CSA)
---
A Pan-European chip infrastructure for design innovation
TOPIC ID: HORIZON-KDT-JU-2021-3-CSA-
Programme: Horizon Europe Framework Programme (HORIZON)
Work programme part: HORIZON-JTI-KDT-2021
Call: KDT-JU-2021-3-CSA - A Pan-European chip infrastructure for design innovation (HORIZON-KDT-JU-2021-3-CSA)
Work programme year: HORIZON-JTI-KDT-2021
Type of action: HORIZON-CSA HORIZON Coordination and Support Actions
Type of MGA: HORIZON Action Grant Budget-Based [HORIZON-AG]
Deadline model: single-stage
Planned opening date: 18 January 2022
Deadline date: 27 April 2022 17:00:00 Brussels time
ExpectedOutcome:
Proposal results are expected to contribute to the following outcomes:
Establish a platform that nurtures the growth of a design ecosystem in Europe. The platform should support and stimulate design reuse, enable the exploitation of advanced technologies in different application domains, and provide a breeding ground for deep-tech startups;
Ease of the access to training, customer support, IP, and leading-edge design tools;
Support efficient fabrication (multi-project wafers (MPW) and small volume) of ASICs, photonics, MEMS, sensors, etc. and their integration at system level;
Support technology offerings of research centres with lower TRL to be promoted over the platform;
Proposal for long-term operation of the platform to support Universities and European research centres.
Scope:
Semiconductors are at the centre of strong geostrategic interests, and at the core of the global technological race. A priority for Europe is to strengthen its design capacity and to lower the barriers to get access to advanced semiconductor technologies. Amongst others, this requires the nurturing and supply of people with the right digital skills, and the provision of routes to prototype and commercialisation. Not only large enterprises, but also startups and academic institutions play a key role and are crucial in the European semiconductor value chain.
Proposals need to lower the entry-barrier for academia, research institutes and very importantly for startups, and SMEs by offering affordable access to a portfolio of industrial-grade design tools, IP blocks, including open-source ones (e.g. RISC-V based), and prototyping technologies. Services offered must include initial advice, training, support, reduced entry costs, prototyping and a clear route to chip manufacture and product supply. Proposals must include a KPI on start-ups and SMEs that use the services provided by the platform.