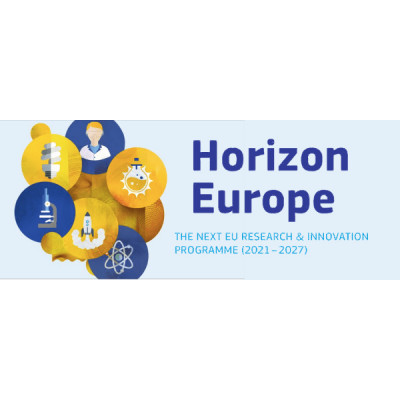 Research & Innovation Co-operation with Africa on Hydrogen
Details
Contracting Authority Type:
Development Institution
Eligible applicants:
Unrestricted / Unspecified
Eligible nationalities:
Afghanistan, Albania, Algeria, American Samoa, Angola, Anguilla, Argentina, Armenia, Aruba, Austria, Azerbaijan, Azores, Bangladesh, Belarus, Belgium, Belize, Benin, Bermuda, Bhutan, Bolivia, Bosnia and Herzegovina, Botswana, Brazil, British Virgin Islands, Bulgaria, Burkina Faso, Burundi, Cambodia, Cameroon, Canary Islands, Cape Verde, Caribbean Netherlands, Cayman Islands, Central African Republic, Chad, Chile, China, Colombia, Comoros, Congo, Costa Rica, Cote d'Ivoire, Croatia, Cuba, Cyprus, Czech Republic, Dem. Rep. Congo, Denmark, Djibouti, Dominica, Commonwealth of, Dominican Republic, Ecuador, Egypt, El Salvador, Equatorial Guinea, Eritrea, Estonia, Eswatini (Swaziland), Ethiopia, Falkland Islands, Faroe Islands, Fiji, Finland, France, French Polynesia, French Southern Territory, Gabon, Gambia, Georgia, Germany, Ghana, Greece, Greenland, Grenada, Guatemala, Guinea, Guinea-Bissau, Guyana, Haiti, Honduras, Hungary, Iceland, India, Indonesia, Iran, Iraq, Ireland, Israel, Italy, Jamaica, Jordan, Kazakhstan, Kenya, Kiribati, Kosovo, Kyrgyzstan, Laos, Latvia, Lebanon, Lesotho, Liberia, Libya, Lithuania, Luxembourg, Madagascar, Malawi, Malaysia, Maldives, Mali, Malta, Marshall Islands, Mauritania, Mauritius, Mexico, Micronesia, Moldova, Mongolia, Montenegro, Montserrat, Morocco, Mozambique, Myanmar, Namibia, Nauru, Nepal, Netherlands, New Caledonia, Nicaragua, Niger, Nigeria, North Korea, North Macedonia, Norway, Pakistan, Palau, Palestine / West Bank & Gaza, Panama, Papua New Guinea, Paraguay, Peru, Philippines, Pitcairn, Poland, Portugal, Romania, Russia, Rwanda, Saint Helena, Saint Kitts and Nevis, Saint Lucia, Saint Vincent and the Grenadines, Samoa, Sao Tome and Principe, Senegal, Serbia, Seychelles, Sierra Leone, Slovakia, Slovenia, Solomon Islands, Somalia, South Africa, South Sudan, Spain, Sri Lanka, St. Pierre and Miquelon, Sudan, Suriname, Sweden, Switzerland, Syria, Tajikistan, Tanzania, Thailand, Timor-Leste, Togo, Tonga, Tunisia, Turkey, Turkmenistan, Turks and Caicos, Tuvalu, Uganda, Ukraine, Uruguay, Uzbekistan, Vanuatu, Venezuela, Vietnam, Wallis and Futuna, Yemen, Zambia, Zimbabwe
Date posted:
01 Mar, 2022
Description
Call Updates
Aug 31, 2022 3:52:39 PM
CALL UPDATE: FLASH CALL INFO
An overview of the evaluation results (flash call info) is now available under the "Topic conditions and documents" section on the topic page.
---
Jun 1, 2022 9:41:15 AM
CALL UPDATE: PROPOSAL NUMBERS
Call HORIZON-JTI-CLEANH2-2022-1 has closed on the 31 May 2022 17:00:00 Brussels time.
79 proposals have been submitted.
The breakdown per topic is:
CROSS-CUTTING
HORIZON-JTI-CLEANH2-2022 -05-05: 7 proposals
Evaluation results are expected to be communicated at the end of August 2022.
---
Mar 31, 2022 10:16:55 AM

The submission session is now available for: HORIZON-JTI-CLEANH2-2022-05-05(HORIZON-JU-CSA)
---
Research & Innovation co-operation with Africa on hydrogen
TOPIC ID: HORIZON-JTI-CLEANH2-2022-05-05
Programme: Horizon Europe Framework Programme (HORIZON)
Call: HORIZON-JTI-CLEANH2-2022 (HORIZON-JTI-CLEANH2-2022-1)
Type of action: HORIZON-JU-CSA HORIZON JU Coordination and Support Actions
Type of MGA: HORIZON Action Grant Budget-Based [HORIZON-AG]
Deadline model: single-stage
Planned opening date: 31 March 2022
Deadline date: 31 May 2022 17:00:00 Brussels time
ExpectedOutcome:
Project results are expected to contribute to all of the following expected outcomes:
Reinforce the activities in the long term of the African Union and European Research and Innovation Partnership on Climate Change and Sustainable Energy;
Provide knowledge and multidisciplinary scientific based evidence of renewable hydrogen including the environmental, social and economic trade-offs;
Benefit African and European researchers, industry, investors, financial institutions, and decision makers;
Provide policy recommendations as to how, where and when Renewable Hydrogen deployment in Africa can best contribute to the continent´s clean energy transition while fostering sustainable growth and development in line with EU policies, values and interests;
A sustained network of African experts and expertise in renewable hydrogen and its application;
Contribute to increasing renewable energy generation in the African energy systems.
Scope:
The aim of this research is to gain a better understanding and identify the necessary measures to be taken, to create enabling conditions for the development of renewable hydrogen technology and market that would contribute to the social, economic and environmental transition of the African continent.
The results of this comprehensive and multidisciplinary research would benefit African and European researchers, investors, industry, financial institutions, as well as policy makers. For the European Union, this research will contribute to shape future cooperation with African partner countries envisaging the development of renewable hydrogen value chains, aligned with international best standards and positioning the European industry as a credible investment partner.
The proposal should not focus on specific renewable hydrogen technology. The proposal should explore potential research, innovation and technological options for production, storage, transportation, distribution and usage of renewable hydrogen and the associated environmental impacts (considering a life cycle perspective); exploring alternative business models, techno-economic aspects, industrial implications and market opportunities; geopolitical consideration vis a vis the development of a global hydrogen market and the socio-economic implications on the African continent; network requirements, etc.
Proposals should identify the potential geographical and thematic areas where EU and African countries could develop mutual understanding and cooperation based on local production of hydrogen based on renewable energy locally available. At least two such areas should be developed in detail to exemplify the benefits and impacts.
One of the main deliverables would be a strategic and comprehensive innovation roadmap (SRI) to technology development and market introduction in the context of African national and continental industrial strategy and energy infrastructures. This SRI needs to highlights the mutual benefits to stakeholders, citizens and policies of both African Union and European Union.
In addition, it should:
take into consideration the associated social, economic and environmental implications of alternative deployment paths of renewable hydrogen and other power fuels in Africa taking into consideration a life cycle approach and the relevant global value chains;
identify possible barriers and opportunities to the introduction of renewable hydrogen technologies.
The proposal should also:
define the life cycle assessment (LCA) methodology to assess the social, economic and environmental impacts of such development;
foresee the inventory of relevant regulations and standards, and absence thereof, as well as policy and other incentives planed or in place to deliver renewable hydrogen projects;
identify local training needs.
The proposal should take into account any relevant past and current studies on renewable hydrogen in Africa. Building on these studies the proposal should use the existing activities to propose the creation of a network of the major African actors in the area of hydrogen produced from renewable energy either directly or indirectly, transport of hydrogen and use of hydrogen. Proposals should ensure that the network created is sustainable and long lasting.
At least three partners from three different African countries must be part of the consortium.
Due to the scope of this topic, legal entities established in all member states of the African Union are exceptionally eligible for EU funding.
The conditions related to this topic are provided in the chapter 2.2.3.2 of the Clean Hydrogen JU 2022 Annual Work Plan and in the General Annexes to the Horizon Europe Work Programme 2021–2022 which apply mutatis mutandis.