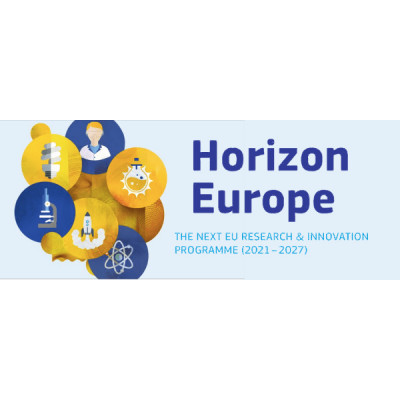 Implementing New/optimised Refuelling Protocols and Components for High Flow HRS
Details
Contracting Authority Type:
Development Institution
Sector:
Energy, Health, Science & Innovation
Eligible applicants:
Unrestricted / Unspecified
Eligible nationalities:
Afghanistan, Albania, Algeria, American Samoa, Angola, Anguilla, Argentina, Armenia, Aruba, Austria, Azerbaijan, Azores, Bangladesh, Belarus, Belgium, Belize, Benin, Bermuda, Bhutan, Bolivia, Bosnia and Herzegovina, Botswana, Brazil, British Virgin Islands, Bulgaria, Burkina Faso, Burundi, Cambodia, Cameroon, Canary Islands, Cape Verde, Caribbean Netherlands, Cayman Islands, Central African Republic, Chad, Chile, China, Colombia, Comoros, Congo, Costa Rica, Cote d'Ivoire, Croatia, Cuba, Cyprus, Czech Republic, Dem. Rep. Congo, Denmark, Djibouti, Dominica, Commonwealth of, Dominican Republic, Ecuador, Egypt, El Salvador, Equatorial Guinea, Eritrea, Estonia, Eswatini (Swaziland), Ethiopia, Falkland Islands, Faroe Islands, Fiji, Finland, France, French Polynesia, French Southern Territory, Gabon, Gambia, Georgia, Germany, Ghana, Greece, Greenland, Grenada, Guatemala, Guinea, Guinea-Bissau, Guyana, Haiti, Honduras, Hungary, Iceland, India, Indonesia, Iran, Iraq, Ireland, Israel, Italy, Jamaica, Jordan, Kazakhstan, Kenya, Kiribati, Kosovo, Kyrgyzstan, Laos, Latvia, Lebanon, Lesotho, Liberia, Libya, Lithuania, Luxembourg, Madagascar, Malawi, Malaysia, Maldives, Mali, Malta, Marshall Islands, Mauritania, Mauritius, Mexico, Micronesia, Moldova, Mongolia, Montenegro, Montserrat, Morocco, Mozambique, Myanmar, Namibia, Nauru, Nepal, Netherlands, New Caledonia, Nicaragua, Niger, Nigeria, North Korea, North Macedonia, Norway, Pakistan, Palau, Palestine / West Bank & Gaza, Panama, Papua New Guinea, Paraguay, Peru, Philippines, Pitcairn, Poland, Portugal, Romania, Russia, Rwanda, Saint Helena, Saint Kitts and Nevis, Saint Lucia, Saint Vincent and the Grenadines, Samoa, Sao Tome and Principe, Senegal, Serbia, Seychelles, Sierra Leone, Slovakia, Slovenia, Solomon Islands, Somalia, South Africa, South Sudan, Spain, Sri Lanka, St. Pierre and Miquelon, Sudan, Suriname, Sweden, Switzerland, Syria, Tajikistan, Tanzania, Thailand, Timor-Leste, Togo, Tonga, Tunisia, Turkey, Turkmenistan, Turks and Caicos, Tuvalu, Uganda, Ukraine, Uruguay, Uzbekistan, Vanuatu, Venezuela, Vietnam, Wallis and Futuna, Yemen, Zambia, Zimbabwe
Date posted:
01 Mar, 2022
Description
Call Updates
Aug 31, 2022 3:52:39 PM

CALL UPDATE: FLASH CALL INFO
An overview of the evaluation results (flash call info) is now available under the "Topic conditions and documents" section on the topic page.
---
Jun 1, 2022 9:41:15 AM
CALL UPDATE: PROPOSAL NUMBERS
Call HORIZON-JTI-CLEANH2-2022-1 has closed on the 31 May 2022 17:00:00 Brussels time.
79 proposals have been submitted.
The breakdown per topic is:
HYDROGEN STORAGE AND DISTRIBUTION
HORIZON-JTI-CLEANH2-2022 -02-10: 1 proposal
Evaluation results are expected to be communicated at the end of August 2022.
---
Mar 31, 2022 10:16:55 AM

The submission session is now available for: HORIZON-JTI-CLEANH2-2022-02-10(HORIZON-JU-RIA)
---
Implementing new/optimised refuelling protocols and components for high flow HRS
TOPIC ID: HORIZON-JTI-CLEANH2-2022-02-10
Programme: Horizon Europe Framework Programme (HORIZON)
Call: HORIZON-JTI-CLEANH2-2022 (HORIZON-JTI-CLEANH2-2022-1)
Type of action: HORIZON-JU-RIA HORIZON JU Research and Innovation Actions
Type of MGA: HORIZON Action Grant Budget-Based [HORIZON-AG]
Deadline model: single-stage
Planned opening date: 31 March 2022
Deadline date: 31 May 2022 17:00:00 Brussels time
ExpectedOutcome:
The development of hydrogen powered heavy-duty vehicles (HDV) is key to be able to decarbonise transport of passengers and goods. To achieve this effectively, hydrogen refuelling station (HRS) technologies need to be upgraded to address the refuelling needs of heavy-duty vehicles. The actions described herein will contribute to bring appropriate HDV HRS and HDV HRS components on the market.
Project results are expected to contribute to all of the following expected outcomes:
Fully developed and ready to commercialise HRS components (nozzle, hose, cooling unit, safety critical devices, pressure regulator or flow control valve, filters, advanced safety-related communication interface, flow meter etc) meeting the refuelling needs of HDV;
Certification of the above-mentioned components according to relevant ISO, OIML or CEN standards. If related standard is still under development, contribution to standard writing in order to ensure components compatibility with future and enable certification in the short term;
Demonstration of the fully integrated chain of specific HDV HRS components on at least 2 different HDV HRS for a total of 300 refuelling events each;
Full demonstration of new standardised refuelling protocols for heavy-duty vehicle developed in ISO TC 197 WG24 or other standardisation body, as well as approval concept for the conformity of the station to the protocol.
Project results are expected to contribute to all of the following objectives of the Clean Hydrogen JU SRIA (Pillar 2: Hydrogen storage and distribution – Sub-pillar Hydrogen Refuelling Stations:
To tackle the technical challenges associated with heavy-duty hydrogen refuelling stations in order to develop a commercial solution that conforms to the heavy-duty requirements;
To increase the reliability and availability of Hydrogen Refuelling Stations;
To support the creation of a network of Heavy-duty HRS across Europe.
In particular projects results are expected to contribute to the attainment by 2024 of the relevant KPIs identified in the SRIA of the Clean Hydrogen JU including:
HRS mean time between failures: 72 hours (700 bar) and 144 hours (350 bar);
Annual maintenance cost: 0.5 €/kg (700 bar) and 0.35 €/kg (350 bar);
HRS CAPEX(200 – 1000 kg/d): 1,5- 4 k€ / (kg/Day) @ 700 bar and 0.65-2.5 0.35 k€ / (kg/Day) @ 350 bar;
In order to contribute to these KPI, the following additional KPI should be targeted:
The target price for the complete refuelling line downstream compressor and storage should be 300 k€ with following components target price for 50-100 unit/year: Nozzle 6 k€; Hose 2 k€; Advanced bidirectional communication interface: 2k€; Break away: 2.5 k€; Flow measuring device: 25 k€; Cooling system: 200 k€; Pressure regulator or flow control valve: 6 k€.
Scope:
To fulfil future HDV refuelling needs such as fuelling a 100 kg HD truck storage system in 10 minutes, an HDV refuelling point should reach a mean fuelling rate of approximatively 170 g/s with a peak fuelling rate up to 300 g/s. To guarantee optimal refuelling performances, reliabilities and costs for a wide range of possible HDV storage capacities and configurations, new fuelling protocols based on advanced and safe communication between vehicle and station (e.g. the one developed in ISO TC 197 WG24 based notably on feedback from PRHYDE project[1]) should be implemented. To meet these requirements, proposals should develop, test and certify appropriate components to bring them to commercialisation.
Proposals should address:
Qualification of the components:
Identify the gaps in terms of standards, market availability and testing;
Perform a qualification roadmap individual for each component, with specific targets;
At the end of the project, identify potential missing gaps, components, experience to be continued before full market implementation.
Qualification of the protocol:
Implement the components developed in the qualification program or potential alternatives;
Define a refueling protocol validation roadmap, accounting for available standards;
Check that each component performs as expected in a full assembly;
Validate the protocol on various testing;
Dissemination of the outcomes.
During the project, those of the following components that are not available on the market should be developed, tested, certified and brought to commercialisation:
Nozzle, break away and hose: H70 and H35 very high flow nozzle, break away and hose should be designed for 300 g/s peak flow. A particular attention should be paid to limit pressure drop and heat transfer from the surrounding atmosphere. The project should contribute from the beginning of the project to ISO TC 197/WG5 and WG22 currently working on a new version of ISO 17268 and ISO 19880-5. The components developed should be certified according to previously mentioned standard if published before the end of the project. The feedback on current components drawbacks (size, weight and manoeuvrability, freezing preventing disconnection of nozzle at the end of the refuelling, fragility when dropped, life duration) should be considered.
Advanced bidirectional communication interface (HRS and vehicle side): Optimised refuelling protocol able to address a wide range of on-board storage systems and configurations will need an advanced communication interface between vehicles and stations, sufficiently reliable to allow communicated data to be used for safety critical decision in the refuelling protocol. The interface should be developed in collaboration with major European HDV manufacturers. The project should contribute as soon as possible to ISO TC 197 WG24 Task force 2 working on ISO 19885-2 standard on the definition of communications between the vehicle and dispenser control systems.
Flow measuring device: The project should develop a flow meter compatible with high flow rate (170 g/s mean flow rate, 300 g/s peak flow, targeting >100kg total mass per refuelling) for H35 and H70. An entire measuring device (including flow meter, calculator etc) ready to be implemented on a dispenser should be developed and certified according to OIML R139.
Cooling system: The cooling system should be able to cool hydrogen to obtain a hydrogen temperature at the dispenser of -20°C or below, for a mean fuelling rate of 170 g/s with peak flow of 300 g/s. During design phase the balance between refuelling performance versus the cost (CAPEX and OPEX) of the cooling system should be studied. Particular attention should be paid to reducing the footprint.
Pressure Regulator or Flow Control Valve: The component should be able to control the pressure ramp rate or the flow appropriately to follow new refuelling protocols and manage corresponding range of flow/pressure variations. A focus should be paid to reaching the needed reliability of valves.
Safety critical devices, valve, filter and other components: The project may develop any specific components of the refuelling line downstream compressor and storage that is not available on the market with characteristic suitable for HDV refuelling. Particular attention should be paid to reach sufficient flow coefficient to limit pressure drop throughout the whole system. Special focus should be paid to reach high reliability throughout the fuelling system. Development of efficient and long-life filters to keep contamination and wear to a minimum will be necessary and investigated as during the project.
Dispenser: Most of the above-mentioned component should be integrated in a dispenser that should follow ISO 19880-2. The project should also pay attention to propose standardised integration and sizes of the dispenser in a logic of one fit all.
The targeted rated pressure of the developed components should be at least 138% of the nominal working pressure following the recommendation of chapter 8 of ISO 19880-1. The component shall be developed within the first 2.5 years of the project to allow 1.5 years for integration and testing in a full refuelling line assembly.
During the project, a fully integrated component chain from pressure regulator to nozzle and associated control command should be designed and built and should be integrated on at least two HRS having storage and/or compression capability allowing several 100 kg HDV onboard storage per day. A testing phase of at least 6 months under relevant operating conditions should take place during the project. Full experimental set up details and experimental data of the tests should be made publicly accessible at the end of the project.
HRS architecture may be based on direct compression or transfer from high-pressure cascade storage, but these components (compressor and storage) are not the focus of the scope of this action and only a minor share of project funding should be related to storage, compressor and further station adaptations. The control command of these HRS should integrate new HDV refuelling protocols currently under development in ISO TC 197 WG24 or other standardisation bodies. The project should take part as soon as possible to ISO TC 197 WG24 task force 3 working on ISO 19885-3 technical document on new high flow refuelling protocols to better understand these protocols and contribute with feedback on implementation challenges. This project should benefit from the work previously carried out by the PRHYDE[1] project on HDV refuelling protocols.
The project should assess hazard and associated risk of refuelling with the developed fuelling line and should benefit from, but also provide added value compared to the work previously carried out by the MultHyFuel[1] project on the safety considerations for the HRS design.
Applicants are encouraged to involve component manufacturers, HRS manufacturers, HRS operators and heavy-duty vehicle manufacturers.
Activities are expected to start at TRL 3 and achieve TRL 6 by the end of the project.
The conditions related to this topic are provided in the chapter 2.2.3.2 of the Clean Hydrogen JU 2022 Annual Work Plan and in the General Annexes to the Horizon Europe Work Programme 2021–2022 which apply mutatis mutandis.
[1]https://www.clean-hydrogen.europa.eu/projects-repository_en
[2]https://www.clean-hydrogen.europa.eu/projects-repository_en
[3]https://www.clean-hydrogen.europa.eu/projects-repository_en