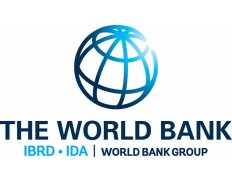 Financial and Economic Analysis of Sanitation in Sub-Saharan Africa
Details
Locations:
Burkina Faso, Ethiopia, Mozambique, South Africa, Uganda
Sectors:
Macro-Econ. & Public Finance, Water & Sanitation
Categories:
Consulting services
Date posted:
Jan 20, 2020
Description
Detailed project description:
Background:
There was a need for a conceptual framework enabling the identification of the full range of costs and benefits of sanitation systems in order to assist decision-makers in the design of policies and programmes/project support.
The study looked in detail at all the major costs and benefits of different sanitation approaches in order to develop a conceptual framework which assists in the choice of the most appropriate mix of sanitation systems.
The economic benefits derived from improved sanitation included health and environmental benefits, as well as those which are associated to excreta reuse.
Although there are a wide range of ecosan technologies, the study focused on those which have been implemented at sufficient scales to enable a more robust analysis based on a more extensive data set possible. The selected projects had all promoted Urine Diverting Dry Toilets (UDDTs), a form of sanitation that involves the separation of urine from faeces at the source. Excreta separation facilitates the reuse of nutrients contained in urine and faeces contributing to increased crop yields in local agriculture. In addition, there are other advantages related to reduced odours and ease of sludge removal from latrines.
The study focused on a comparison of sanitation technologies suitable for urban and peri-urban settlement with case studies carried out in Kabale (Uganda), eThekwini (South Africa) and Ouagadougou (Burkina Faso). The model developed, however, allows enough flexibility to adapt also to any other settlement type.

Objective:
The objective of the assignment was to inform policy and decision makers of the World Bank and its partners about the tangible and less tangible costs and benefits of adopting different types of sanitation systems for peri-urban and urban settlements. Subsequently, the study provided the World Bank and its partners with additional knowledge to influence policy and strategy development whilst working with partner government and agencies.
Services:
- Analytical study to compare different sanitation systems, taking into account the financial costs associated with construction and operation, as well as some of the more tangible economic costs and benefits associated with improved sanitation.
- Several in depth case studies of real life examples and actual costs (in Mozambique, Ethiopia, Uganda, South Africa and Burkina Faso) led to the development of a conceptual framework to enable the financial and economic comparison of sanitation approaches.
- This framework also captures items that are sometimes omitted such as health, environmental, socio-cultural and institutional costs and benefits, without being so broad as to be unworkable.
- Exploration of the perspectives of different stakeholders in terms of who pays what and who benefits, in order to establish where and under what circumstances different sanitation systems should be used (approach and/or technology mix).