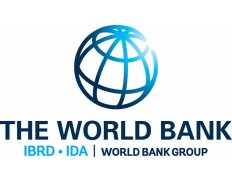 Africa Regional Scholarship and Innovation Fund for Applied Sciences, Engineering and Technology: Redesign and Development of the RSIF Website
Details
Sectors:
Information & Communication Technology
Categories:
Consulting services
Description
Project ID: P165581
Project title: Africa Regional Scholarship and Innovation Fund for Applied Sciences, Engineering and Technology
Bid/Contract Reference No: KE-ICIPE-126754-CS-QCBS
Scope of Contract:
The consulting services ("the Services") include: Development and design of a website for the Regional Scholarship and Innovation Fund of PASET. The website should provide mechanism to reach key RSIF audiences that include icipe staff, African host universities, other universities, international partner institutions, RSIF scholars and future alumni, governments, the wider scientific community in Africa and in the diaspora, private sector, donors, investors and the general public.

The consultant is expected to deliver a website (in English and French) that will promote visibility for RSIF's operations, facilitate provision of relevant information including press releases, events updates and RSIF newsletters. The website needs to have interactive features and links to other tools to allow collecting feedback, submitting applications, reports etc.
Duration of Contract: 6 Month(s)