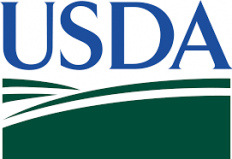 Virtual Fencing System for Cattle
Details
Sectors:
Livestock (incl. animal/bird production & health), Telecommunications
Date posted:
Apr 30, 2020
Description
Notice ID: 12905B20P0046
Contract Award Number: 12905B20P0046
Description: USDA-ARS, wishes to evaluate the efficacy of virtual fencing for excluding livestock from recently burned areas at the ARS-managed Northern Great Basin Experimental Range in Harney County, Oregon, has a requirement to purchase a Virtual Fencing System for cattle.
Specification for Virtual Fencing system:
General description: Virtual fencing for large scale rangeland pastoral system, pastures within grazing allotments are often large (up to 10,000 acres or more)
Initial training and weekly system support while the trial is ongoing
GPS communication towers
20 GPS-activated collars that emit an audible que or mild electrical stimulus
Low bandwidth radio connection
Must and follow US codes and regulations.