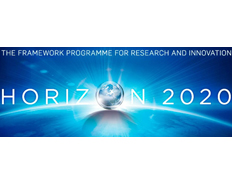 ERA-Net Cofund in Personalised Medicine
Details
Locations:
Austria, Belgium, Canada, Croatia, Denmark, Estonia, Finland, France, Germany, Hungary, Ireland, Israel, Italy, Latvia, Luxembourg, Netherlands, Norway, Poland, Romania, Slovenia, Spain, Sweden, Turkey
Sectors:
Health, Research
Date posted:
May 18, 2020
Description
Programme: H2020-EU.3.1.6. - Health care provision and integrated care

Topic: SC1-HCO-03-2017 - Implementing the Strategic Research Agenda on Personalised Medicine

Call for proposal: H2020-SC1-2017-Single-Stage-RTD

Funding Scheme: ERA-NET-Cofund - ERA-NET Cofund
Grant agreement ID: 779282
Objective: ERA PerMed will serve as a funding vehicle of topics identified in the Strategic Research and Innovation Agenda (SRIA) in Personalised Medicine and the Action Plan of ICPerMed.
ERA PerMed will coordinate R&I efforts of the participating partners (funding agencies from EU, associate countries to H2020 and third countries). The main objective is planning, implementing, monitoring and disseminate up to four joint transnational calls (JTCs) tackling the value change in full to fund multidisciplinary transnational research projects covering each at least three slots of the value chain regarding Personalised Medicine.
The ERA PerMed consortium is open to enlargement for the planned JTCs. According to funding scheme's rules, ERA PerMed partners commit themselves to implement one call with top-up co-funding from the EC, and include funded project monitoring. Additionally, up to three non-cofunded calls will be carried, in order to broaden the scope of action of the efforts made by the EC and funding organizations to foster the Personalised Medicine Research Community and to be able to take into account recent changes within the landscape of personalised medicine, e.g. new developments of emerging technologies and societal challenges, which reinforces and ampli es the expected impact of ERA PerMed funding activity.
Cooperation and links with ICPerMed and a dialogue with patient organisations, other Europeanstakeholders and initiatives are crucial for both R&I and the implementation of their results and sustainability, which reinforces and ampli es the expected impact of ERA PerMed funding activity.