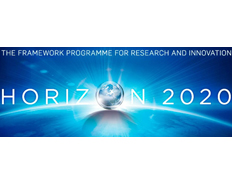 TCBL – Textile and Clothing Business Labs Transformative Business Models for the Textile Clothing Sector
Details
Locations:
Belgium, France, Germany, Greece, Italy, Netherlands, Portugal, Romania, Slovenia, Spain, UK
Sectors:
Industry, Commerce & Services, Information & Communication Technology, Marketing
Date posted:
May 21, 2020
Description
Programme: H2020-EU.2.1.5.4. - New sustainable business models

Topic: NMP-35-2014 - Business models with new supply chains for sustainable customer-driven small series production

Call for proposal: H2020-NMP-2014-two-stage

Funding Scheme: IA - Innovation action
Grant agreement ID: 646133
Objective: TCBL uses Europe's Textiles & Clothing (T&C) industry as test beds for evolutionary-driven co-design, dynamic optimisation and deployment of business models. It aims to increase the performance of a sector that, over the past two decades, upheld three main strategies to handle global competitive pressure: cost- oriented, product/service-oriented and productivity-oriented. TCBL provides a business experimentation framework for exploring variations on such strategies. The framework will be supported by Knowledge Spaces as a generative force and Business Services as an enabling force. A network of Business Labs will be set up, based on three key variations: Design Labs (e.g. creating emotionally-oriented immaterial value), Making Labs (e.g. converting skilled labour into material value), and Place Labs (e.g. generating spatial community- and socially- oriented value). Each of these Labs will explore the issues of cost, product/service and productivity enhancement in a transversal manner and from cross-disciplinary perspectives - including economic, anthropological, and engineering approaches as well as new business values such as environmental and social responsibility, sharing economy, social enterprising, customer- driven small series production (the focus of this call) and emergent or disruptive technologies. With these tools, and supported by an open Associates Programme, TCBL will carry out real-life experimentation and market deployment of a number of Supply Chain, Localisation, Business, Skill Management and Policy innovations involving no fewer than 160 workshops, laboratories and manufacturing plants at EU level with at least 15,000 T&C workers involved. In addition, 10 new innovative companies will be generated within the supply chain of T&C, enabling the diffusion and scaling up of results. By so doing, a knowledge based,transformational ecosystem will be developed, integrated into an open, yet structured platform environment.