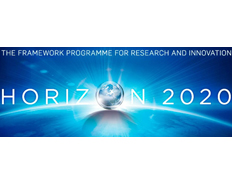 Intelligent Collections of Food Legumes Genetic Resources for European Agrofood Systems - INCREASE
Details
Locations:
Argentina, France, Germany, India, Italy, Lebanon, Poland, Portugal, Romania, Russia, Slovenia, Spain
Sectors:
Agriculture, Science & Innovation
Date posted:
Jun 17, 2020
Description
Programme: H2020-EU.3.2.1.1. - Increasing production e ciency and coping with climate change, while ensuring sustainability and resilience
Topic: SFS-28-2018-2019-2020 - Genetic resources and pre-breeding communities
Call for proposal: H2020-SFS-2019-2
Funding Scheme: RIA - Research and Innovation action
Grant agreement ID: 862862
Objective: INCREASE will enhance the management and use of Genetic Resources on food legumes, which are crucial for sustainability, food security and human health, as recognized by the new European Protein plan for the innovation of this sector in Europe. To meet this challenge INCREASE will expand the utilisation of food legumes Genetic Resources targeting users' needs in terms of accessibility, quality and quantity of information available. INCREASE, working with four important food legumes (chickpea, common bean, lentil, lupin) with signi cant value for the innovation of EU agriculture and food industry, will be based on four pillars: i) innovative data management solutions to develop gold standards for data sharing and integration into the central infrastructure, with decentralised data input, de ned methodologies and best practices for exploitation of the novel information produced as well as the development of user friendly visualization tools;
ii) developing novel tools and principles for germplasm management, based on the development of "Intelligent Collections" as a set of nested core collections of different sizes representing the entire diversity of each crop; iii) adoption of cutting-edge technologies for genotyping and phenotyping combined with the potential of Arti cial Intelligence focusing on traits of interest for users; iv) international effort with the involvement of non-European partners and international organization to expand the scope and ambition of INCREASE, by facilitating the integration of available data and availableGenetic Resources for European users. We will develop a citizen-science experiment, primarily aimed at dissemination of the project to stakeholders and citizens. Overall, INCREASE will strengthen Europe in the field of legumes Genetic Resources and simultaneously it will represent an important model and tool for all crop Genetic Resources.
Another partner: DICKTEN PETER, Seestrasse 36 90765 Fuerth, Germany